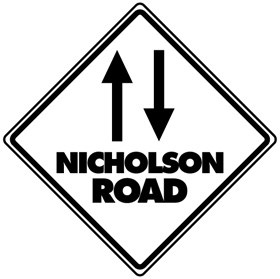 Nicholson Road is an ongoing photo project aimed at sharing and celebrating the different communities in Metro Vancouver. Each week Vancouver Is Awesome will be featuring an image from the previous week, shot in one of the many 'hoods around town in order to draw your attention a little bit outside of the hyper-focus that we usually have on the City of Vancouver.
Metro Vancouver Is Awesome, and you should get out and explore it!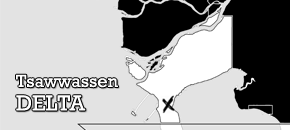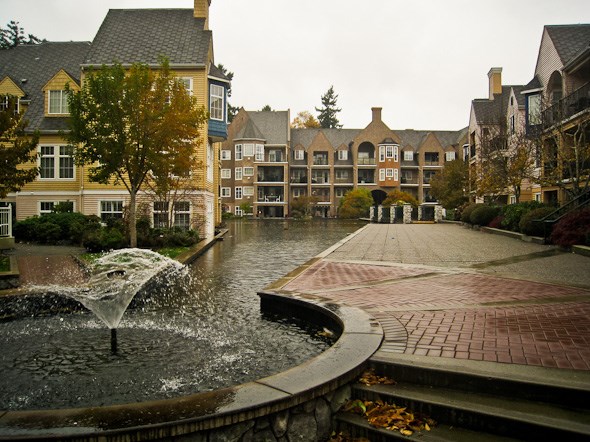 Windsor Woods. You may have heard of it, but I hadn't. It's a unique little housing complex in Metro Vancouver - and I'd know, I've seen my fair share on my many photo expeditions!
Located down at the south end of Delta in Tsawwassen, Windsor Woods is a cluster of shops and apartment buildings with a fairly unique feature. When I decided to run up a short flight of stairs to get a better view of some neat apartments situated on an archway over the street, I spotted a fountain. And fountains are always a reason to explore further. Once I reached it, the narrow tree-lined path opened up to the view you see above. In the distance, a wooden footbridge crosses over the pond, where the water continues for the same distance you see here before narrowing and cascading down a few narrow, rocky tiers towards 56th Street. The closest area I could compare it to are the condos along Mariner Walk near Granville Island, but the architectural style is distinctly different.
What perhaps surprised me the most were the various ground-level patios built a foot or two below the water level. And get this - the massive 2-acre pond was a completely man-made creation, sitting (at least partially) on top of an underground parking structure! To the west, it terminates under a beautifully arching stone bridge shortly before reaching Highland Park. To the north, the footpath reaches 16th Ave but not before again passing under a few floors of apartments (one 2nd floor suite even has a couple window niches peeking into the interior of the passthrough.. Another neat architectural element you don't see everyday in Metro Van) To the south, a LEED certified mixed-use building, with yet another archway - this one lined with commercial shops.
What started out as a simple interest in a small plaza and unique architectural feature led to another awesome urban discovery. It just goes to show you, Metro Vancouver has tons to offer if only you spend a bit of time to get out and explore it!
Here's a snap of the Google Map of the area to give you a better idea!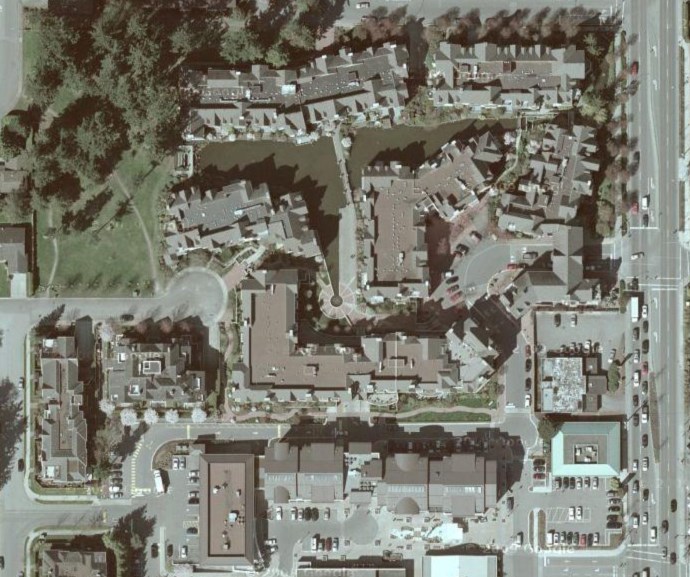 Archives of the Nicholson Road project can be found HERE.