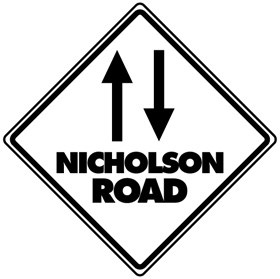 Nicholson Road is an ongoing photo project aimed at sharing and celebrating the different communities in Metro Vancouver. Each week Vancouver Is Awesome will be featuring an image from the previous week, shot in one of the many 'hoods around town in order to draw your attention a little bit outside of the hyper-focus that we usually have on the City of Vancouver.
Metro Vancouver Is Awesome, and you should get out and explore it!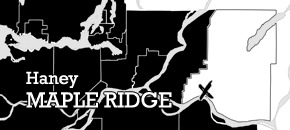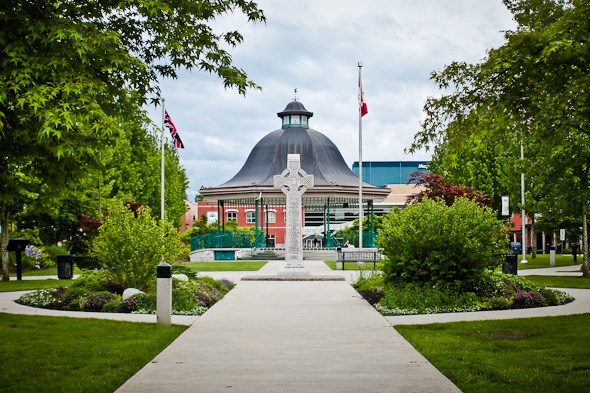 Remember the BC Spirit Square program created to help communities in BC build or enhance public squares? A few months ago we looked at this one in Langley's Douglas Park. This week I ventured out to Haney, in downtown Maple Ridge to take a look at Maple Ridge Memorial Peace Park, which received a beautiful new facelift in 2009 thanks to the Spirit Square program!
The park is home to the cenotaph pictured above, as well as the stunning bandstand built in 1994 with all sorts of acoustical wizardry designed into the diffuser ceiling. In the summer months, the park is home to a variety of events including the Haney Farmers Market, the Caribbean Festival, Bard on the Bandstand, the former Maple Ridge Jazz & Blues Festival, and the annual musical/fundraising event to promote breast cancer awareness, Breastfest.
Maple Ridge, you're pretty swell.
Archives of the Nicholson Road project can be found HERE.