A master plan for Vancouver's West End parks and beaches is beginning to take shape.
This, after Vancouver Park Board commissioners, pushed forward a staff recommendation Monday to award a joint consulting contract to Vancouver-based landscape architectural firm, PFS Studio, and Oslo-based, Snohetta.
The areas in consideration of redesign span from the edge of Stanley Park all the way to Burrard Street Bridge, containing 35 acres of parks – including English Bay, Sunset Beach, Alexandra, and Morton.
It will also address transportation issues in adjacent roadways, including Beach Avenue, Pacific Street, and Davie Street.
The plan will consider purposes including park functionality, neighbourhood connectivity, seawall enhancements, shoreline habitat restoration, climate change, and park services enhancements.
Daily life activities as well as large-scale events – including the annual popular Celebration of Light at English Bay – will be accommodated with the eventual redesign.
Monday afternoon saw all but two commissioners vote in favour of the expenditure, which increased the project's capital budget to $3.5-million from $1 million.
Chosen out of 14 other bids, PFS was the only company with a local lead consultant, project manager Katy Amon said at the council meeting.
The firms – one being international and one local – will work together to redesign the "best of both worlds," she said.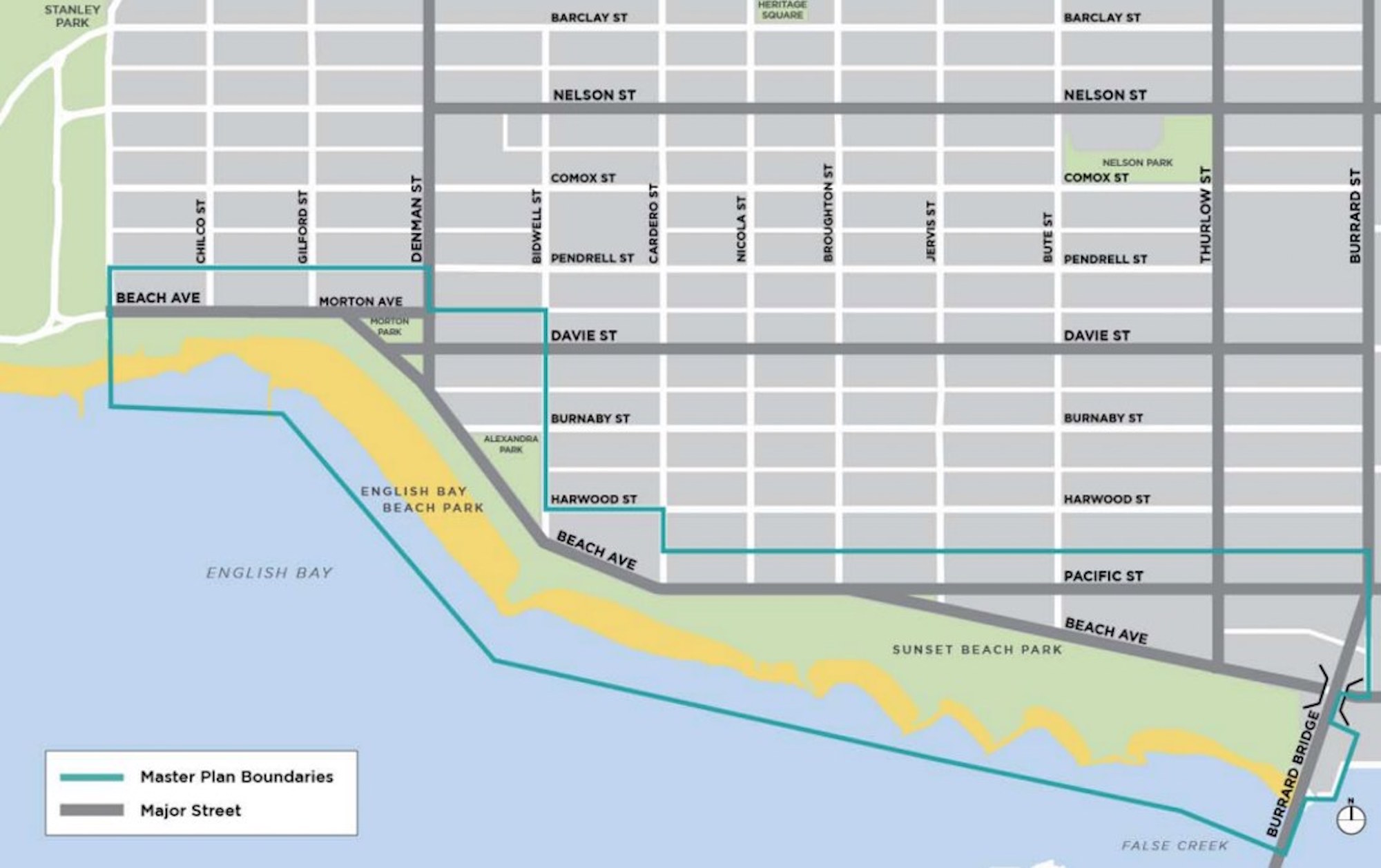 Though park board John Coupar questioned the timing of the project, considering the COVID-19 pandemic has put the municipality in a fiscal crisis.
"I'm concerned about spending this type of money at this time and letting down people on other things, promised amenities – including the pool in Mount Pleasant," Coupar told the council.
Commissioner Tricia Barker echoed his sentiments, predicting a host of costs to arise as a result of the pandemic.
#VanParkBoard has authorized staff to enter into contract with PFS Studio on the West End Waterfront Parks & Beach Ave Master Plan. It will provide a 30-year vision, and identify key improvements to Alexandra, English Bay, Sunset Beach, and Morton parks, & the adjacent streets. pic.twitter.com/A7Wmm1KZ5J

— Vancouver Park Board (@ParkBoard) September 15, 2020
Amon emphasized the current demand for public space in the West End, one that is "putting pressure on parks, infrastructure, and transportation networks."
She showed commissioners a map of more than 24 redevelopment permits the City of Vancouver granted since 2013, with most planning or already containing more than 100 units of housing.
Additionally, the West End Community Plan estimates that 18,000 new residents will have moved into the neighbourhood by 2040.
Considering such growth, the project manager emphasized the need for up-to-date amenities in the area – including washrooms, changing facilities, and food and beverage spaces.
Much of park infrastructure is reaching the end of its life cycle, Amon admitted.
Part of the community plan's 30-year vision includes the renewal of the West End Community Centre, the local ice rink, and the Vancouver Aquatic Centre.