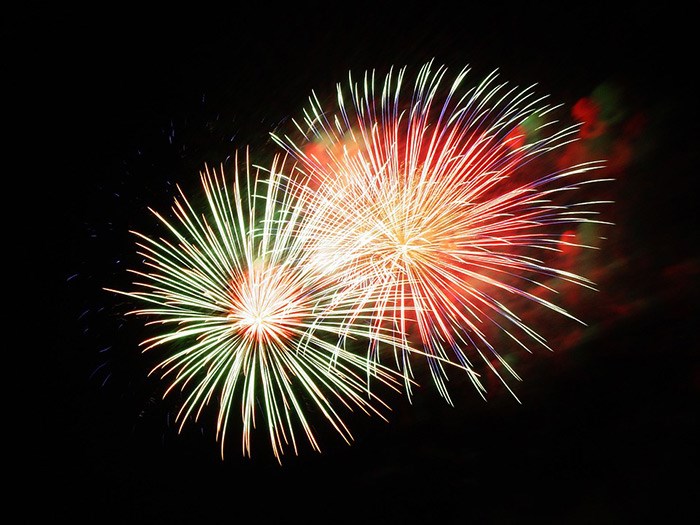 TransLink has added extra service and extended hours to accommodate the crowds attending the Honda Celebration of Lights fireworks festival in Vancouver.
The fireworks on July 28, August 1 and August 4 attract about 1.2 million people to the shores of English Bay. The countries competing this year are South Africa, Sweden and South Korea and the event start at 10 p.m. each night.
The transit operator says it has added extra trips on bus routes to downtown Vancouver after 6:30 p.m. and additional service after the events but notes that some downtown West End buses will be detouring - check their website for details.
The Expo and Millennium SkyTrain lines will run more frequently all evening, with the last scheduled train leaving Waterfront Station at 1:16 a.m.
The Canada Line will provide rush-hour level service all evening and the last train will depart Waterfront at 1:15 a.m. for Richmond-Brighouse Station.
The SeaBus will sail every 10 minutes 10 a.m. to 8 p.m., every 15 minutes 8 p.m. to midnight, and every half hour from midnight until last sailing from Waterfront at 1:22 a.m.
The West Coast Express will have a special train service for the August 4 finale only that will leave Mission at 7 p.m. and arrive at Waterfront at 8:15 p.m. The return train leaves Waterfront at midnight.
TransLink says bikes will not be allowed on the SkyTrain after 10 p.m. on event days and some transit stations will have modified access to keep crowds moving smoothly.
Customers are encouraged to plan ahead by topping up Compass Cards to avoid lineups at Compass Vending Machines.
Extra Transit Police and security will be on hand to help customers get to and from the events safely.