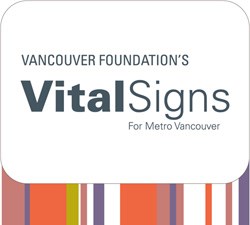 My name is Gordon MacDougall and I am the incoming Chair of the board of directors of Vancouver Foundation. Just yesterday, we released our 2010 Vital Signs report for the metro Vancouver region!
If you haven't seen it yet, it can be found here: vancouverfoundation.ca/vitalsigns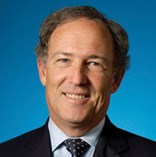 1. What is Vancouver Foundation's Vital Signs for Metro Vancouver?
The Vital Signs report consists of citizens' perceptions and priorities for action. If offers a unique snapshot of quality of life and livability in metro Vancouver, as measured through key facts and information. Each of the 12 issue areas blend a public opinion survey and four indicators which are based on "hard" data or research. The public opinion survey asked respondents to grade each issue area (just like a report card) and recommend a priority that, if applied, could improve our grade in that issue area.
2. Why is Vancouver Foundation producing Vital Signs for Metro Vancouver?
The Vital Signs report helps to inform our Foundation's decisions with respect to grants, community partnerships, convening and program activities.  Two areas that have been highlighted in previous reports were homelessness and integration of immigrants, which have been foundations to the creation of StreetoHome Foundation and the Immigrant Employment Council of BC, both supported strongly by Vancouver foundation.
3. What value does Vital Signs for Metro Vancouver bring?
Besides the benefits to Vancouver Foundation's work, we know, through the evaluation process in 2008, 2007 and 2006 that individuals and organizations in our community have made good use of this information.
Vancouver Foundation's Vital Signs for Metro Vancouver helps us become a knowledge leader and better allows us an opportunity to share this knowledge and information with government, nonprofits, other funders, donors, and residents.
As a resident of metro Vancouver, what I find contributes most to a positive quality of life is its natural beauty and a variety of cultures that have made metro Vancouver their home. One area for improvement I would like to see is more affordable childcare. This was also our top ranked priority for our Children & Youth area in our public opinion completed by 1200 residents of metro Vancouver. You can read the other priorities from this survey for 12 key areas in our report online.
I would like to invite you to give us your thoughts on the following: "What one thing contributes most to a positive quality of life in metro Vancouver today?" We would love to have you share your answers in the 'comments' and or hashtag on twitter with #VFVitalSigns.