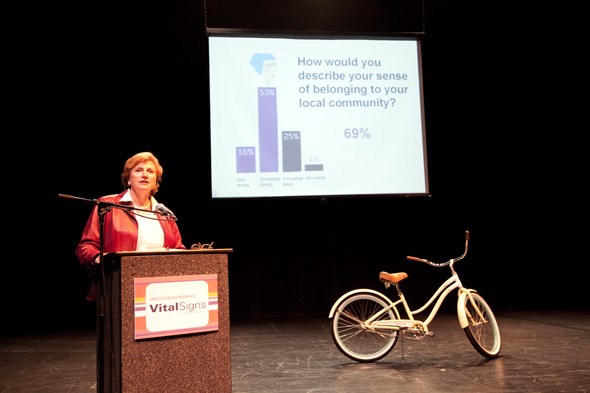 Vancouver Foundation's Vital Signs for Metro Vancouver held an event last night in Vancouver at the Roundhouse Community Centre for 200+ guests. The evening's program shared high level findings of the report, engaged the audience in a text-message poll and post-it activity, and announced a series of community dialogue sessions called "Vitality Sessions".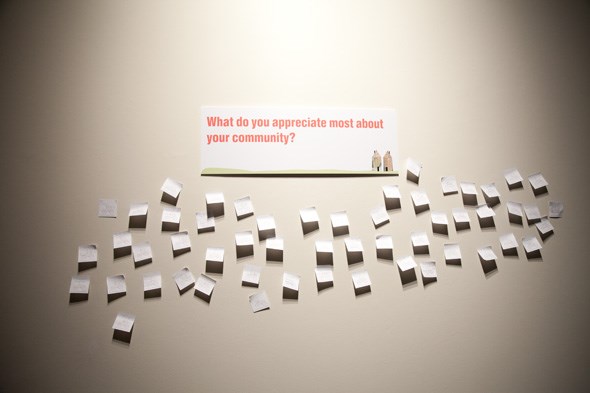 Vancity Credit Union sponsored last night's event and is partnering with Vancouver Foundation to support the Vitality Sessions. These sessions will be community dialogues in the following sub-regions of metro Vancouver between November-March: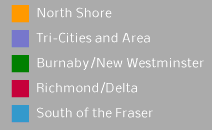 Last night's speakers were Dick Vollet, the CEO of StreetoHome Foundation; Ida Goodreau, the Vancouver Board of Trade representative on Vancouver Foundation's Board; and Al Etmanski, President and Co-Founder of PLAN and Partner Social Innovation Generation. They spoke on the topics of the vibrancy of the Olympics, providing housing, multi-sector collaboration to tackle social issues, social finance and enterprise, and a sense of belonging and connectivity.
We hope to share their presentations with you later on @VFVitalSigns' blog www.vfvitalsigns.ca.
*written by Meriko Kubota, Manager, Vital Signs Team