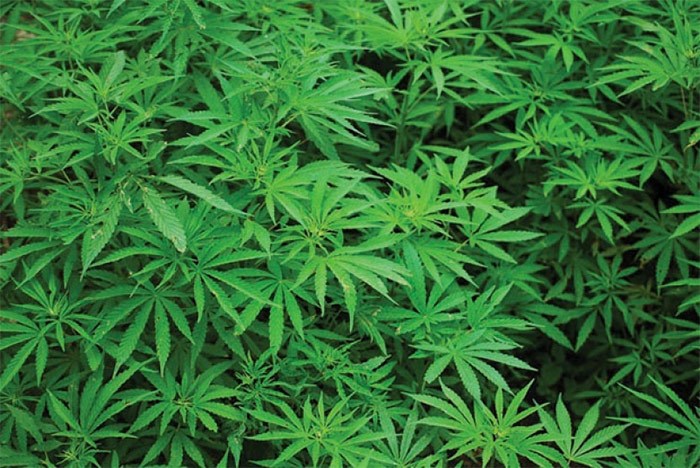 It's looking even more like Delta could become the cannabis growing capital of Canada.
A company called Zenabis, which has a 25,000-square-foot facility on Annacis Island as well as an even bigger facility in the Village of Atholville, New Brunswick, today announced it signed the biggest ever marijuana deal in B.C. history.
Zenabis, which was issued a cultivation licence by Health Canada this summer to produce medical cannabis, said it signed a memorandum of understanding with the government of New Brunswick for the safe and secure supply of cannabis and cannabis derivatives for that province's recreational marijuana users. The federal government is pushing to legalize recreational pot by next summer.
According to Zenabis, under the agreement it will be providing four million grams of cannabis and derivative products to New Brunswick - the retail value of which is between $40-50 million.
The company is also in the late stages of securing a third license for a facility in Stellarton, Nova Scotia.
Combined, the facilities make Zenabis the only coast-to-coast licensed producer in the country. "Provincial governments have been seeking licensed producers that can supply reliable, high-quality cannabis and cannabis derivatives to meet demand once full legalization is in place" said Zenabis CEO Kevin Coft in a news release.
"We are pleased to have concluded this historic agreement with the New Brunswick government and we anticipate that we will be able to negotiate similar agreements with other provinces," said Coft.
"As we enter this new retail market, we need to ensure there is a safe and secure supply of recreational-use cannabis," said New Brunswick Labour, Employment and Population Growth Minister Gilles Lepage.
Delta Coun. Sylvia Bishop extended congratulations on behalf of the municipality.
"It means approximately 60 jobs in Delta at their facility and that's a good thing. The company has worked long and hard to secure their Health Canada license to produce medical marijuana meeting strict security, production, distribution and safety requirements," she said.
The company is operated by International Herbs Medical Marijuana Ltd.