The nice folks at the VIFC sent me a screener of this and I admit it's been a ridiculous week and I haven't had the time to watch it but if you care anything about the history of broadcasting in Canada, or even if you don't and you just like history in general, you're going to love this...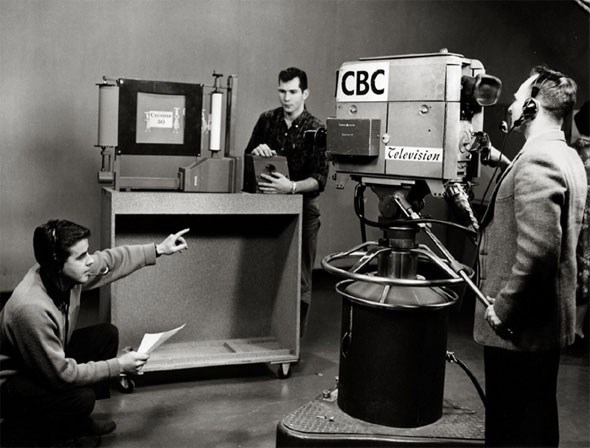 DO NOT ADJUST YOUR SET:
CBC VANCOUVER TV 1960
SUNDAY 28 MARCH: 1.30 and 4.30, $10
It is 1960. CBC TV has been broadcasting in the Lower Mainland since December 1953 under the name CBUT (Channel 2), originally flying in kinescopes from Toronto, but increasingly producing locally-made shows. Turning the dial back 50 years, CBC's Vancouver archivist Colin Preston will introduce a typical day's programming from that era, compressed into about an hour and a half.
Our blast from the past includes the popular music series MEET LORRAINE, the 7 O'CLOCK SHOW, HERE AND THERE, children's programming, and a news bulletin, all with a distinctly local flavour. Come to share your memories of British Columbia television in its infancy, or to catch a rare glimpse of the province as it used to be – in glorious black and white.