"Our goal is for Daniel Dolphin to extend its impact well beyond an animated character, to create a new level of entertainment and driving force for social and environmental change." - Adam Mars (Writer-Director)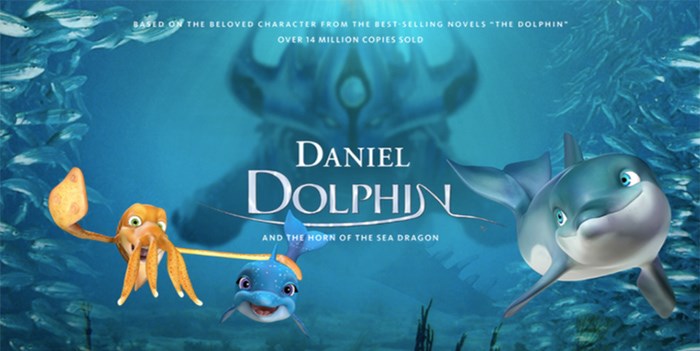 BC animation powerhouse Rainmaker Entertainment and Toronto development company House of Cool have teamed up with two UBC Film Production Alumni (Adam Mars and Carmen Forsberg) to create a new animated film that wants to entertain and empower audiences of all ages.
Inspired by the bestselling novels of Sergio Bambaren, Daniel Dolphin is about the dangerous journey of one young ocean dwelling mammal that's on a quest to save his "girl" after she is kidnapped by an evil fish named Sludge. Ultimately Daniel Dolphin is about learning to protect what we love; whether that it's our environment or each other.
The production team has launched a new crowdfunding campaign that has already raised over $14,000. If you'd like to help inspire a new generation of ocean conservation and sustainability, check out their Indiegogo page HERE.