Tix to Ricky Gervais' and Stephen Merchant's Cemetery Junction!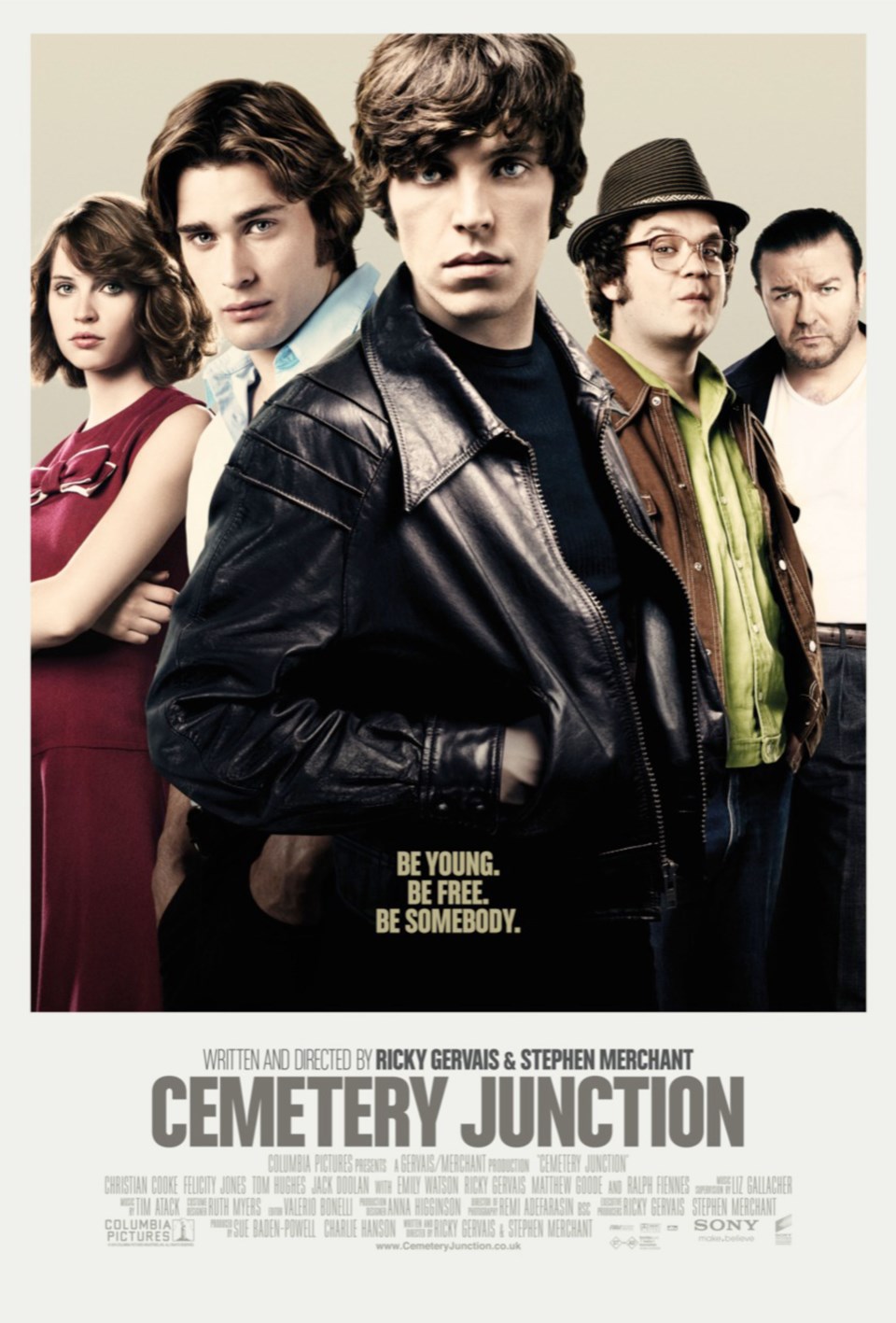 Best known as the brains behind The Office and Extras, Gervais and Merchant have teamed up again for a charming and nostalgic coming-of-age film set in middle class 1970s Britain. Their trademark style of witty repartee (the banter between Gervais' character and that of his chronically pessimistic mother-in-law is worth the price of admission) is put to good use in a film that is more sweet than grit. Yes, it's a bit formulaic but I have no problem with that if the story has heart. Ralph Fiennes and Emily Watson do some nice work here too as the the poster-children for "unhappily ever after."
Also, Led Zeppelin appear on the soundtrack and that almost never happens. Now you want to see it more, right?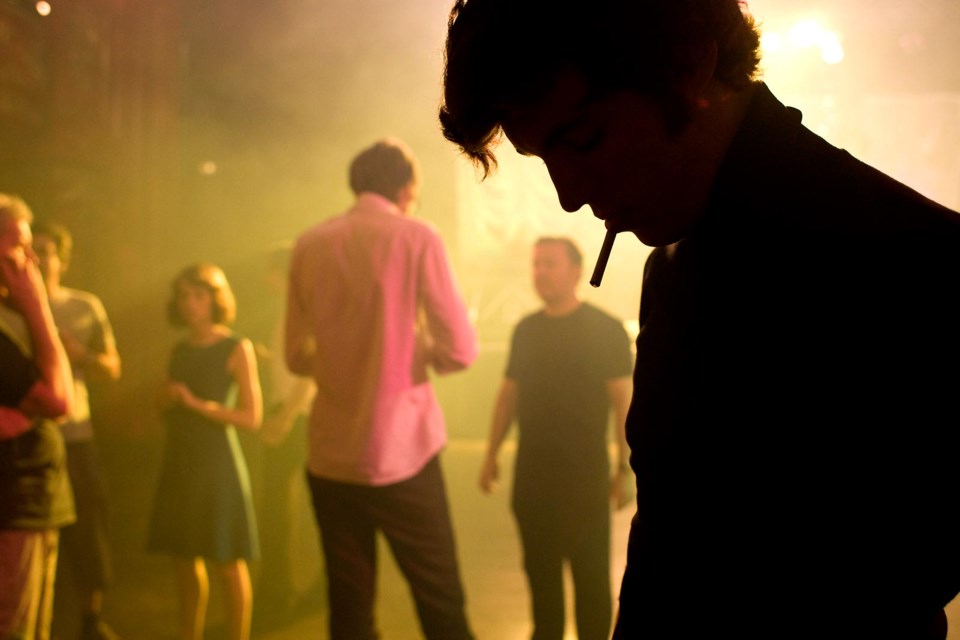 Vancouver is Awesome has two pairs of tickets to give away to the opening night screening of Cemetery Junction at Vancity Theatre at 6:30 pm on August 20th. Two pairs means your chances of winning are higher than normal, and winning these could be a total score for a date night on an otherwise uneventful Friday. So if you care about dates and scoring and impressing people (oh, and free tickets to good movies) then entering may be a good move on your part.
Soundtracks aren't as big a deal as they used to be, but a good one is like that really good mix tape (I've just dated myself) that you can't let go of and can even define a certain time in your life. The Rushmore OST received maximum airplay by Yours Truly when it came out and I still do revisit it with some frequency. What's your favourite soundtrack and why? Leave as many comments as you like to enter the contest. Contest closes on Wednesday, August 18th at 1:00 pm. Winners will be picked at random and contacted via email.
Good luck!