Murray Siple was one of the first original Canadian snowboard and extreme sport filmmakers and photographers. 13 years ago, he got into a car accident that paralyzed him from the waist down. For almost a decade, his fast-paced career was halted- but then in 2008, he finished "Carts of Darkness" - a  feature-length documentary about a group of homeless men who have combined their livelihood of  bottle picking with the extreme sport of racing shopping carts down the steep hills of North Vancouver. The National Film Board of Canada's Vancouver production won Best Documentary Program (Nature/Environment/Adventure category) at the Leo Awards, (BC's awards for film excellence), along with five other nominations (including Best Direction) In addition to this highly regarded honor, Murray was also the 2005 recipient of the Lieutenant Governor of BC's Special Jury Award - "Outside the Box" Merit Award. Here is a little glimpse into Murray's life and projects to come.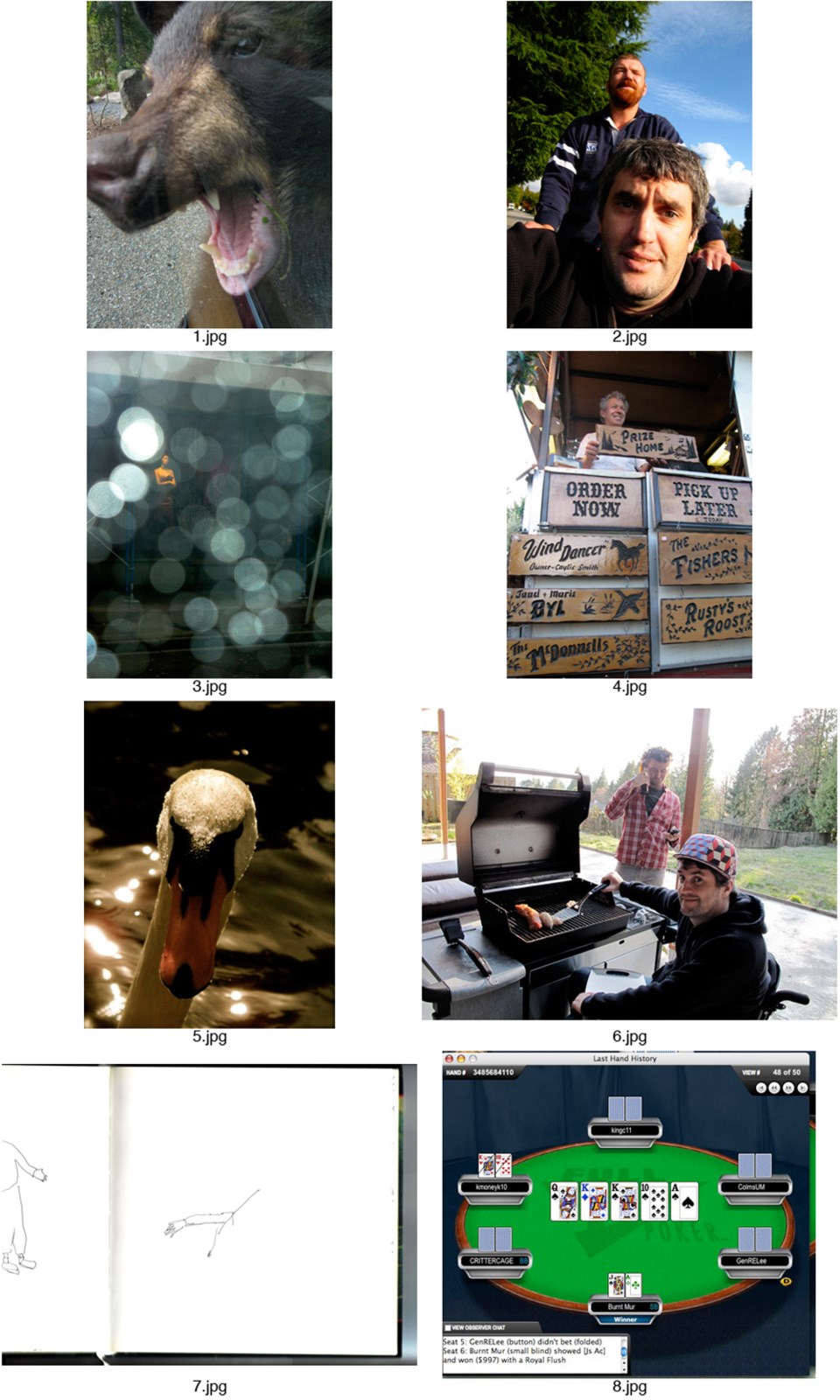 The Proof
1. A view from my studio and a frequent visitor.
2. Self portrait production still from "Carts of Darkness".
3. Research photo for an upcoming film I'm writing on seasonal affective disorder.
4. Production still from a work in progress experimental documentary on the P.N.E.
5. Production still from a music video I'm co-directing with Jonathan Orr and Mike McKinlay.
6. At home BBQ with Ryan Taron
7. A page from my sketchbook about my experience at rehab (G.F. Strong)
8. Screen grab of my best poker hand ever.
The Questions
What do you do and where?
I'm a quadriplegic masquerading as a paraplegic.
What neighborhood do you live in?
I live in North Vancouver.
What are you working on?
I'm making an experimental doc about the P.N.E., co-directing a music video for St. Just Vigilantes, writing a script about S.A.D., and trying to satellite into the World Series of Poker.
Where can we find your work?
You can find most of my work via my website murraysiple.com
Thanks Murray! You can watch the whole stream of Carts of Darkness here or buy the DVD on murraysiple.com