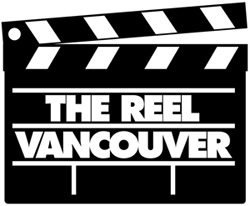 Happy Birthday, Hollywood!
The Hollywood Theatre celebrates its 75th anniversary this weekend, with a curious-yet-awesome double bill: The American and Casablanca.
Even George Clooney's marvelous mug can't hold a candle to the fantastic heat generated between Humphrey Bogart and Ingrid Bergman in the Academy Award-winning 1942 classic.
I hoped to post a YouTube video of Casablanca, but they've all had embedding disabled, so this snippet of dialogue paraphrased from IMDB.com  will have to do: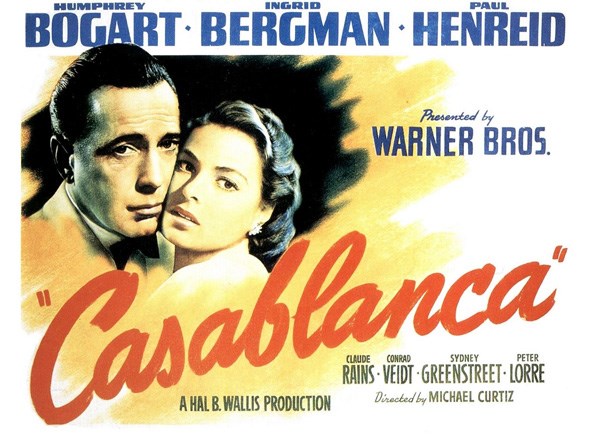 Ilsa: Play it once, Sam. For old times' sake.
Sam: I don't know what you mean, Miss Ilsa.
Ilsa: Play it, Sam. Play "As Time Goes By."
Sam: Oh, I can't remember it, Miss Ilsa. I'm a little rusty on it... (Eventually begins to play) You must remember this / A kiss is still a kiss / A sigh is just a sigh / The fundamental things apply / As time goes by. / And when two lovers woo, / They still say, "I love you" / On that you can rely / No matter what the future brings-...
Rick: Sam, I thought I told you never to play - (Sees Ilsa).
And, in honour of the theatre's three-quarters of a century, there will be food and wine Friday-Sunday (Oct. 22-24) starting at 5:30pm.
We like Short Shorts!
Shorts are some of my favourite films, so I'm happy that it's time once again for the Vancouver Short Film Festival (Oct. 28-29). Every year in our Oscar pool, I always pick the ones that don't win, but I don't care.
Catch  some of the world's best, and a retrospective of the top shorts of the fest's last five years. There are panel discussions and screenings on Thursday (incidentally, also World Animation Day), and screenings all day Friday before the awesome closing party.
A clip of The New Tenants, my favourite short film of last year, and incidentally the Oscar winner for live action.
http://www.youtube.com/watch?v=ITE7Nshd3SM