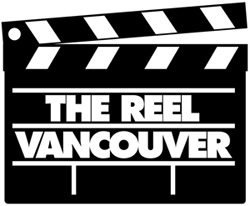 Hometown: Kamloops, BC
Age: 42
Favorite Documentary: 21-87 by Arthur Lipsett or Burden of Dreams
Dream Collaboration: Werner Herzog
After graduating from Emily Carr, Murray headed to Whistler where he set down roots as an action sport fan and videographer, traveling and filming skate and snowboarding everywhere he went. That is until 1996 when a car accident left him in a wheelchair and unable to properly hold and use a camera. It took eight years for Murray to return to film but we (anyone who's seen his breakout feature Carts of Darkness) are sure glad he did.
Do you remember your first encounter with documentary film, and what it was that made you think you wanted to make films yourself?
Yes. That would probably be going to the local theater to watch ski videos, like Warren Miller movies. I thought it was so awesome but I didn't really think about it much more until I went to school at Emily Carr and I started learning about these conceptual filmmakers, like Arthur Lipsett, that I really got interested in how I could take different pieces of media and tell a story. As for wanting to me a filmmaker, I mean, I don't make films to make a living now, but when I saw those ski movies I thought about how awesome it would be if that were your job? Traveling and getting to see the world and making art with something I was already passionate about. I was also the guy in class (at Emily Carr) who would always volunteer to go and get the AV equipment if it meant I got out of class for ten or fifteen minutes. I'd always spend a couple minutes playing around with archive footage, playing it backwards and mixing media, so I thought maybe I could do this.
What was the first film you made?
Including student work? Well, I used to do a lot of photography, because it was simple and cheap, all I needed was camera and some film. Back then, there were these projectors called Genesis and you could play two of them simultaneously mixing back and forth, so a lot of my first movies were narrated slideshows I'd show to friends and family on rented screens. Then, while I was going to Emily Carr, I went on exchange to film school in Eastern Europe and because there were so many students that my friend and I were placed with two guys who had signed up to host international students for fun, they weren't connected to the school at all. As it turns out, they were actually running drugs and were kind of bad guys, but we were going to make the best of it so we ended up smoking hash with these guys while we were staying with them and on a train with the rest of the school group we were caught with all this hash and kicked off the train. So, they took our passports and said that we had to go home, but instead I went to Germany to stay with my grandmother and made a film about her and her final days. The film is called Kronen Strasse, and after my accident and the resulting settlement, I fixed it up and submitted to festivals where it did really well and helped me make a bit of a name for myself. I still think it's the best film I've made.
Do you feel like Vancouver has had an impact on you as an artist?
Vancouver and British Columbia entirely has made an impact on me as a filmmaker. Most definitely. I was born in the interior and skipped a lot of school to travel with my father wherever you could sell a Mack truck. I still feel at home on logging roads. I've lived on the coast for 20 years but still feel a huge connection with mountains although with my new film on weather, I'm growing love for the ocean scene. I live on the North Shore and am immediately connected with the forest, weather, and wildlife. Naturally my ideas for filmmaking come straight from these experiences. I'm not really in the "film industry" so I can't say I draw much influence from that world but I do enjoy being part of a largely uncompetitive, supportive, small community of filmmakers.
After your car accident in '96, did you back away from all forms of art, or just photography and film?
Definitely not, actually a big part of the spinal cord rehabilitation I went through involved drawing and I realized after a short while that despite the fact that I was more than 80% paralyzed, that my drawing was improving. When I got my settlement I took designs I had made for a wheelchair friendly house and was able to actually build it on the North Shore. And that gained some notoriety, winning the Lieutenant Governor Special Jury and Outside the Box Merit Awards, and getting featured on the cover of ArchitecturalBC. Having that under my belt, I think, helped going into making Carts.
What brought you back to it?
I travelled to Thailand and Cambodia and was reminded that filmmaking, for me, has always just been about going out and shooting. Not writing proposals and asking for grants, I just needed to get back to what it was I loved doing, which was just that, going out and filming. The NFB really helped me get off the ground with my idea for Carts of Darkness and realize what I really had there. I was just filming these shirtless guys riding their shopping carts down the hill trying to show the contrast of the homeless men and the million dollar homes on the North Shore. Originally, I was calling it Bum Carts, which isn't exactly politically correct, but the NFB helped to point out that this was not just a social commentary on homelessness, but it was also about recycling, alcoholism, disabilities as well as these guys riding these shopping carts down the hill. Not many projects can say they cover that many issues with one film.
How do you know, when you're starting a project that it's going to have the legs to sustain an audience for 90min?
That's kind of the car salesman part of filmmaking, I guess. When I have an idea, I take it to my friends and talk about it. Inevitably, at any party, I get asked what I'm working on now, what's next for me, so I tell them. That's the trick, if my friends don't immediately say it's a great idea, or instead don't say anything at all, I can probably drop that idea, but if I start talking about an idea at a party and all of a sudden there's a crowd of ten or fifteen people talking and discussing it, then I know it's worth following through.
What are you working on now?
I'm currently working on a film based on Seasonal Affective Disorder (SAD) with the National Film Board of Canada. It sounds a bit depressing but I'm working the treatment to be hybrid adventure/experimental film where weather is a successful villain. I'm in the development phase and if green lit we should be filming in October 2012. I'm going to be collaborating with Director Of Photography Mike McKinlay on it and am really looking forward to getting more images with him. When I was injured in 1996, I knew I'd lost my skill as a camera shooter but when I saw Mike's footage he felt like the exact fit to carry on my style of shooting. He's far grown past those early skills and really composed himself well as force in local cinematography.
If you haven't seen Murray's documentary Carts of Darkness, check it out on the NFB website HERE