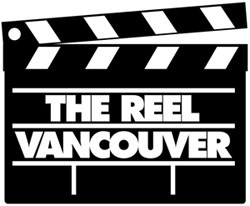 The next two months are a veritable boon for Vancouver film fans of all genres, offering everything from the best in independent queer flicks to the smoky subterfuge of film noir. Here are Reel Vancouver's recommendations to get you out of the sun and into the cinema.
It's no stretch to say that this is one of Vancouver's most important film festivals, offering a platform for GBLTQ features, shorts, and documentaries. The most reliably meaningful experiences, for me anyways, come from the docs which provide vital glimpses of the reality of being gay around the world. The festival runs Aug. 12-22 at various venues, and features parties, galas, and dances in addition to the screenings.
Film Noir at Pacific Cinematheque
This annual extravaganza of film revels in the shadiest, sexiest, and often silliest aspects of the genre known as film noir. No one's without a cigarette, the crimes are convoluted, and everybody's engaged in some kind of illicet sexual activity. It's high-brow soap opera-worthy shenanigans with incredible cinematography and spine-tingling thrills of genuine danger and corruption. Now playing to Sept. 2
The Friday midnight double feature at the Rio on Aug. 20 promises to be the BEST THING EVER! On tap — Dead on Film: The Zombie short film competition, paired with Return of the Living Dead.
The fine folks at Vancouver International Film Festival know how to whet film geeks appetites. Their latest email reveals that the 29th annual fest will feature a slew of Cannes award-winners including:
Palme d'Or: UNCLE BOONMEE WHO CAN RECALL HIS PAST LIVES
Best Actress, Juliette Binoche in CERTIFIED COPY
Grand Prix : OF GODS AND MEN
Prix du Jury: SCREAMING MAN
Prix de la Jeunesse: HEARTBEATS
Grand Prix Cannes Critics' Week: ARMADILLO
Critically acclaimed: ANOTHER YEAR, TAMARA DREWE, CARLOS, I WISH I KNEW, INSIDE JOB, AUTOBIOGRAPHY OF NICOLAE CEAUESCU
The festival runs Sept. 30-Oct. 15 at various venues around Vancouver.