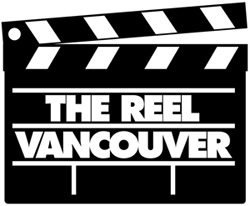 For those who missed seeing the incredibly lovely Indian film Amal two years ago, the fine folks at Reel Causes are hosting a screening at Langara College, 6:30pm, on Sept. 2. Admission is by donation (suggested $10) and all money goes towards The Greater Vancouver Food Bank, an organization that provides a much-needed service to some of the city's most vulnerable inhabitants.
Here's the review I wrote when Amal debuted:
The warmth of the lovely Indian fairytale, Amal, floods out from every corner of the screen. The natural light, a beautiful song of lament, the kind eyes of it's titular hero—this is a film that hugs you with virtually every frame...
Less a man than a tall, bearded saint, Rupinder Nagra's Amal is a simple auto rickshaw driver in New Dheli who's carrying on his father's legacy of hard work for a fair price. His work ethic and character impress the an old stodgy grump disguised as a vagrant, played with delightful vigor by Naseeruddin Shah, who is secretly a very rich man looking for a single shred of humanity to believe in. His chance meeting with Amal has the effect of a butterfly flapping its wings—soon everyone is affected.
Amal's stubbornly strong principles keep him chastely admiring his beautiful customer, Koel Purie's Pooja, a no-nonsense businesswoman who could learn a thing or two about kindness. When Amal is involved in an accident where a young girl is involved in a hit and run, he begins working overtime to afford her hospital bills. This sets off Amal's own unusual journey as he tries to find a way to keep up with the expenses.
There's something very special about a film that celebrates values over money without succumbing to preachy rhetoric. Amal takes plenty of sharp left turns in its story, but the surprises are miniature studies in sociology and the goodness of people. It's Chai for the tortured soul.