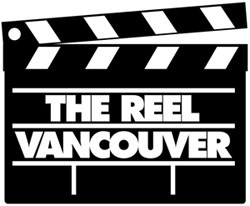 Vancouver-born, Toronto-based Sook-Yin Lee is fierce and fearless when it comes to her art. Host of the CBC weekly radio program, Definitely Not the Opera, and formerly a VJ at MuchMusic, Lee's also a musician, writer, and film-maker. Her newest film, Year of the Carnivore, opens Friday, June 18, and delves into the complicated world of sex, relationships, and negotiating the rules of falling in love.
I really liked Carnivore, and I liked it even more after speaking with Lee about her DIY, grassroots approach to making art, and her commitment to bringing frank depictions of sexuality to the big screen. Here's an excerpt from our interview.
First off, I have to say, I really loved the threesome scene.
(Laughs) Cinema's funny that way. It always requires a relationship between the film and the audience. Different people take what they want from movies and I love that you were able to see what I was trying to get at. It's a heartbreaking moment, a memorable moment in terms of what couples are up against and people are trying their hardest. There's much more going on.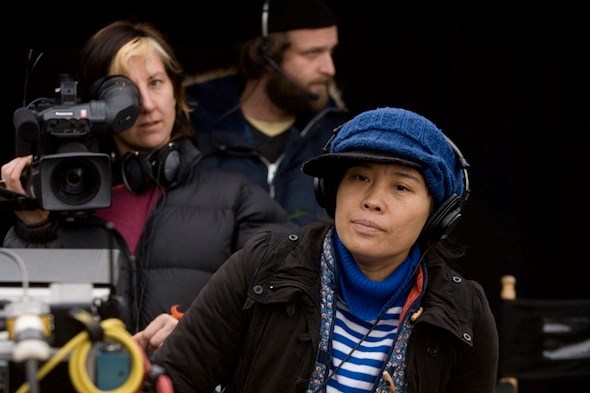 Are some of your fans ever outraged by your depictions and discussions of sexuality?
In life you have people who encourage an expansive idea of who you are and others who want to put you in a box because I guess it's easier sometimes to categorize people. We're always much more than their narrow definitions. If people are outraged, that's their own reaction. You're going to drink a glass of milk and you find that it's lemonade, it's a little startling. (Laughs)
You've said that Sammy's partly based on your own experiences. Do you ever feel apprehensive about sharing such personal stories?
I feel that art and storytelling creativity is a calling, and certainly what I try to do on Not the Opera and in my writing, is bring myself to the story and the ideas we're exploring. Not in a way that is simply navelgazing, but there's usually something at its core that I wish to share with people that's hopefully really useful to them as well. The desire's always to communicate and connect and share experiences that I have been privy to and that other people may also understand as well. All of my work has been drawing from a place of wanting to share those stories and have that mutual exchange.
You've been in two of John Cameron Mitchell's films. What role does he play in your creative process?
He cast Shortbus and there was no script, so we all went down to NYC to develop our characters. Certainly seeing him as a director has been inspiring to me. He's a great facilitator of story and he loves community. Being in a John Mitchell movie, you really have to shelf the ego and work together and I really love that model. We're peers and he sends me his scripts and I give him notes and I send him scripts and he gives me notes. I have some great people in my life. Also, Chester Brown, the cartoonist. He did the illustration for the movie poster and he's the best storyteller, regardless of the medium. Luckily he's also my best friend.
What are the logistics of getting a Canadian film made?
As soon as I got a script that financers were excited to turn into a movie, things started moving really quickly. Many of the pieces were in place, and then suddenly the economic crash happened and many of my investors had lost tons of money in the stock market and couldn't invest. So we were faced with a gap of money, and either we made it or we didn't. My producers and I had to throw in all of our salaries to close the financing, so none of us will get paid for our years of work on this film. So, I'm really glad I have my day job.
So it really is a labour of love.
I grew up in Vancouver and I started out very DIY in the underground music scene, and it really taught me lots of lessons about how to create and how to promote yourself. Here I am in Toronto standing on a corner last week putting up posters and handing out flyers and nothing much has changed. Even though I have a big arm, a distributor and promoter helping me, and we're putting out a concept album with Adam Liebowitz, Buck 65 and myself to go along with Year of the Carnivore, with Last Gang Records. Original music from and inspired by Year of the Carnivore... Anyway, even though I have these wonderful companies behind the movie, when I need to get things done and get in touch with people who I want to see this film, I need to pound the pavement. Part of me feels like I'm walking around the neighbourhood asking my neighbours to sponsor my swim marathon. It's such a vulnerable feeling, but I bit the bullet and started to hand them out, and people were kind of surprised. Like, 'Are you Sook-yin? What are you doing here?' But it's the only way that I really know how! I just have to embrace the fact that it's a little bit awkward...I really want people to see it, so whatever it takes."