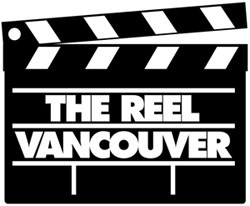 With The Twilight Saga: Eclipse taking up all the screens of the major multiplexes, it's advisable to get out and support the smaller, more independent cinemas around town.
Friday night is one of the best midnight double bills to happen at the Rio Theatre, since, well, last week. Duh-duh...duh-duh...Steven Spielberg's original 1975 masterpiece, Jaws, is paired with the 1977 critical bomb, Orca, about a truly "killer" whale. (Next weekend catch Dazed and Confused and American Graffiti!)
Over the weekend, check out the Taiwanese Film Festival, taking over the Vancity Theatre. Included among the offerings are a Cannes Award-winner (Parking) and a Golden Horse Award-winner (No Puedo Vivir Sin Ti).
And, throughout the week, catch Fritz Lang's masterpiece, the newly restored Metropolis at Pacific Cinematheque. A science fiction epic from 1927, this Metropolis shows in HD, and includes 27 additional minutes of footage. A few quick facts to entice you into the theatre: Metropolis was made over 80 years ago, and the cast numbered 37,000 people!
Jaws trailer: