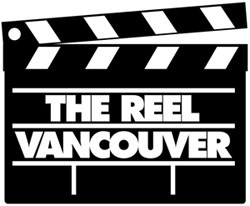 Vancouver actor-turned-co-writer-co-director Kennedy Goodkey made a splash with his new film, Beast of Bottomless Lake, at the Mississauga Independent Film Festival last week, taking home the prize for Best Feature. The movie's also a real taste of BC, featuring some high-profile local actors, plenty of familiar sights, and the Beast referenced in the title? That would be Ogopogo herself. We interviewed Goodkey to find out more about the triumphs and tragedies of the Beast.
Beast just won Best Feature at the Mississauga Independent Film Festival. Congratulations! What does winning an award like that mean to you? What does it mean for Beast?
Thanks. It was a big surprise. Or at least when I got off the plane in Ontario winning a prize was the last thing in my mind. But, it's pretty cool. We (co-director and co-
writer Craig March) are one for one as far as awards per festival go - that ought to be a hard pace to keep up. We may never win another award for this film, but getting this one award is definite validation for what has been many years of work. In the 36 hours since we won there has been an unmistakable up-tick in attention to the film. I kinda of sold the festival short on that front (sorry guys). It would be unfair to get into details, but in each of the aspects of media, other festivals, and potential purchasers we've already had inquiries that were not on the table before this past weekend. I honestly thought it would take a bigger festival for that to happen... but then again I wasn't considering walking away with the top honour.
Has Beast been a true labour of love?
For sure. I can't pretend that I haven't always hoped to get every penny back and more, but it was first and foremost about making THIS movie. Art first, ambition second.
How long did it take to go from concept to reality and what were some of the biggest hurdles you encountered along the way?
That depends on where you count from. Keith Provost (for whom the production company is named for) came and pitched the idea to me way back in the summer of '96. We got serious about making it in 2000 before getting seriously derailed for a while in 2001 when Keith was killed in a bicycle accident in June of 2001. The project very nearly died with him, but in the long run there is no doubt that in part it happened because of him...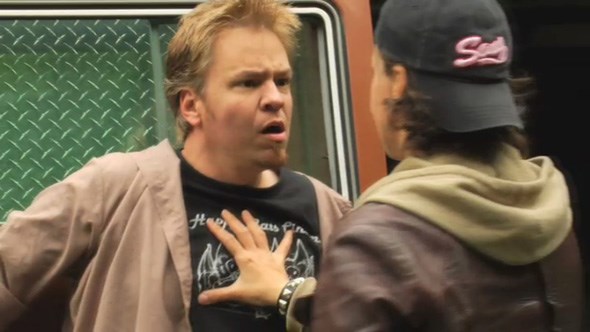 Kennedy and France Parras Photo: Fabrice Grover
What's the reality of making an independent film?
As a producer asking people to do this work for little or no compensation you have to have a lot of tactics up your sleeve for getting people to drink the Kool-aid and buy in to your vision. And even then, you have to accept that they have to pay their own bills and aren't your full-time employees. A lot of the time that means having to come half-way and learn to do the basic work yourself, so that they can do the finishing touches themselves as experts. As a result you have to be willing to learn a lot on your own - do a truly staggering amount of reading (between 2005 and 2008 I am not kidding, I did NO pleasure reading - it was all how-to manuals and "Fill-in-the-blank" For Dummies.)
How did you finance it?
We took absolutely no institutional money for this. We wanted to maintain as much control as possible and there are strings attached to any governmental money. Even with the private investment we took we made a point of keeping our (Craig and my) share above all other investment so that as long as he and I agreed we'd always have the final creative say. As it turned out that was unnecessary. Our other investors were all very willing to let us do it our way. They were very cool about that.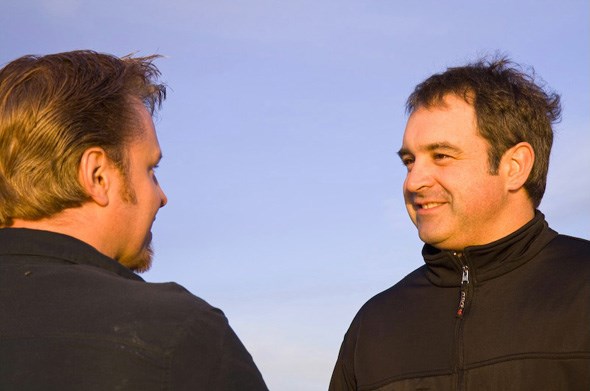 Kennedy with Craig March Photo: Fabrice Grover
How are you getting the finished product into theatres and in front of audiences?
I don't think there's going to be a lot of theatrical opportunities for people. We always had our sights set for broadcast. But we did keep a theatrical run as an option, so who knows? If a distributor really wanted to put it in theatres, we'd do it. There will be festivals of course. We're the opening film of the Okanagan Film Festival at the end of this month. There are a number of others we're in consideration for - and having had the success of this weekend we've already had inquiries from other festivals.
Is Vancouver a good environment to make independent film? What does it have going for it?
For the most part, yes. There are a number of good schools here pumping out talent and the city and its surrounding environs are really versatile... More than anything I think there is a real hunger around here to improve the standing of local production. We do as good a job of servicing Hollywood as any place in the world - including Hollywood, much to the chagrin of their politicians. But we're still only beginning to show up on the world stage as far as our own projects go. It's time for that to turn over in a big way. We - the Vancouver industry - is ready for it and, by any measure I can imagine, is on the cusp. We got lucky here. The real boom years of the 90s - significantly with the X-Files but also other productions really pushed us here to do some of the most complex, cutting edge and difficult service work that Hollywood was getting done. That sort of became a resonating chamber and from that you see shows like Battlestar Galactica - which really showed what we were capable of. The cinematic infrastructure for that is all still here - even when we are in a slow cycle as we are now. But these window of of relative calm in the bigger industry do good things for indies - there are a lot of resources going unused. Equipment suddenly becomes cheap or even free and all kinds of professionals would rather work for the long-shot back-end percentage on a good project than to spin their wheels doing nothing. At least those who really love their jobs would.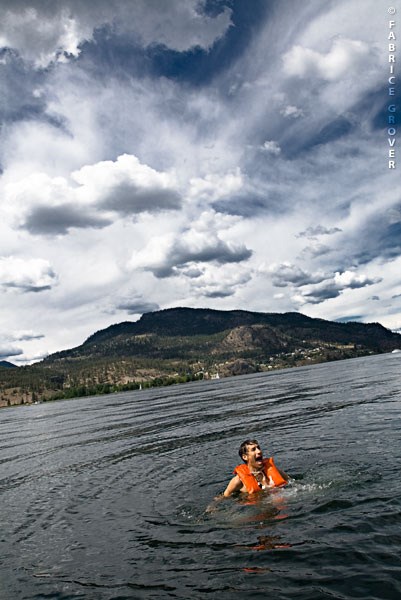 Roger Haskett Photo: Fabrice Grover
How can people check Beast out?
The fastest way to see it would be to be in Kelowna on the 21st. Tickets went on sale Tuesday! I suspect it's going to sell out fast there - heck just the people who worked on the film from up there and their plus-ones would fill most of the house. We do have some other festivals nearby that we're hoping for - Victoria and Whistler. Not Vancouver but that's a tedious (and not very interesting) story - it could at least have the good grace to be a salacious story, but I'd be lying for that to happen.