What's with me and writing about Italian's who live in Vancouver?  A former incarnation of me actually used to write for a snowboard magazine (of sorts) but now I rarely read them, except for SBC Women...I don't know why..it's just the way it is.... Which leads us to Leanne....
There was once a time in snowboarding where people didn't take women seriously....there was once a time in snowboarding where people didn't take rails seriously.....Leanne has made serious contributions to snowboarding in each category....and she lives in Vancouver so...fff...why wouldn't she be on here?
Leanne's currently in the middle of filming a part for Standard films, but she took the time to answer some questions about Vancouver!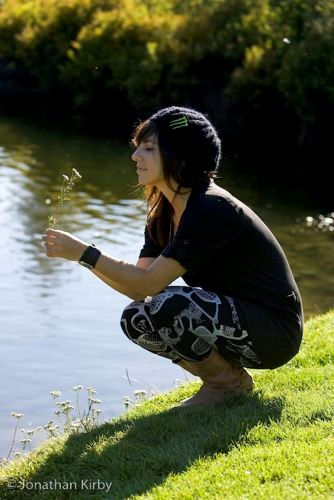 Why is Vancouver so Awesome?
Vancouver is absolutely one of the most beautiful, green cities in the world. I travel 75% of the year for snowboarding, and its so nice to come back to Vancouver to enjoy the close proximity of the mts and the ocean. I also enjoy the mix of cultures here for the amazing food it brings. Gotta love Honjin sushi!
Who is your favourite all time Vancouver snowboarder and why?
Devun Walsh. He's been killing it for years and shows the ropes to the young ones coming up. He is light years away from everyone else in terms of his backcountry skills and style.  He'll be a legend forever in Vancouver and in snowboarding period.
What is your favourite local hill?
Mt. Seymour!!!! Its like a mini whistler and its awesome because its Vancouver's best kept secret!  I love hiking to city booter. Its a hip that overlooks the city and you can get the best sunset shots on it.
What rail in Vancouver do you want to do but haven't?
I would like to back lip delbrook. I've boardslid it before, but it would be nice to get a really cool trick on that long rail..its a marathon rail!
Where is the best place to be on a Friday night in Vancouver?
I don't go out to clubs much! I prefer pubs like the Rusty Gull pub in Lonsdale or lounge bars like Whineo's on Granville.
Where is the best place to be on a Sunday morning?
Honey's in Deep cove.
What is your favourite place to eat in Vancouver?
I like to eat at Lolita's Mexican cantina on Davie Street. Its a tiny little hole in the wall that has really good mojitos with a cool surf vibe. lolitasrestaurant.com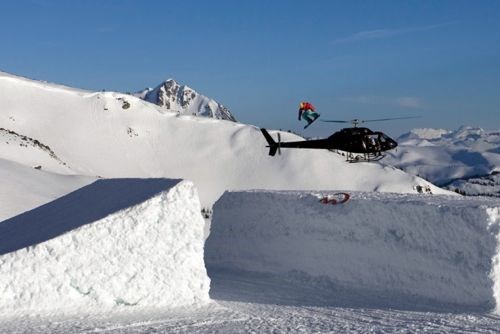 *note....in the intro I was trying to find a word to use for Leanne and possibly the most fitting one I could find was "Maverick", cause yeah..she's done alot.... but in the course of making sure it was the right word...I ended up watching this , about 8 times...and after that.....I just couldn't.