Very few vandalism reports were called to RCMP on Halloween night (Oct. 31), but one particular Port Coquitlam incident from the early hours of the haunting day is being investigated.
Video was posted on social media this week of what appeared to be a group of young adults intentionally throwing a large object to break the window of a southside home and running away.
Diana Kurniawan explained it was her aunt's house that was vandalized. She said she is disappointed to see this type of behaviour.
"We have children of our own who are going into middle school age and we would want to know if our children are behaving this way," she told the Tri-City News.
"We are disappointed at the blatant disrespect for our elderly people and other people's properties."
Surveillance footage recording just before 1:30 that morning shows a group of young adults walking down a paved trail between two homes on Citadel Drive — across from Citadel Middle School.
One of them in a dark hoodie and light sweatpants appears to be holding a large round object and moves towards the fence on their right while the others walk down the stairs ahead of them.
The person is then seen throwing the object at the adjacent house and breaks a window, encouraging the entire group to run away before someone sees them.
A person at the back of the pack then appears to drop a square object.
A file has since been created with Coquitlam RCMP, who tell the Tri-City News Mounties attended the scene and are still investigating.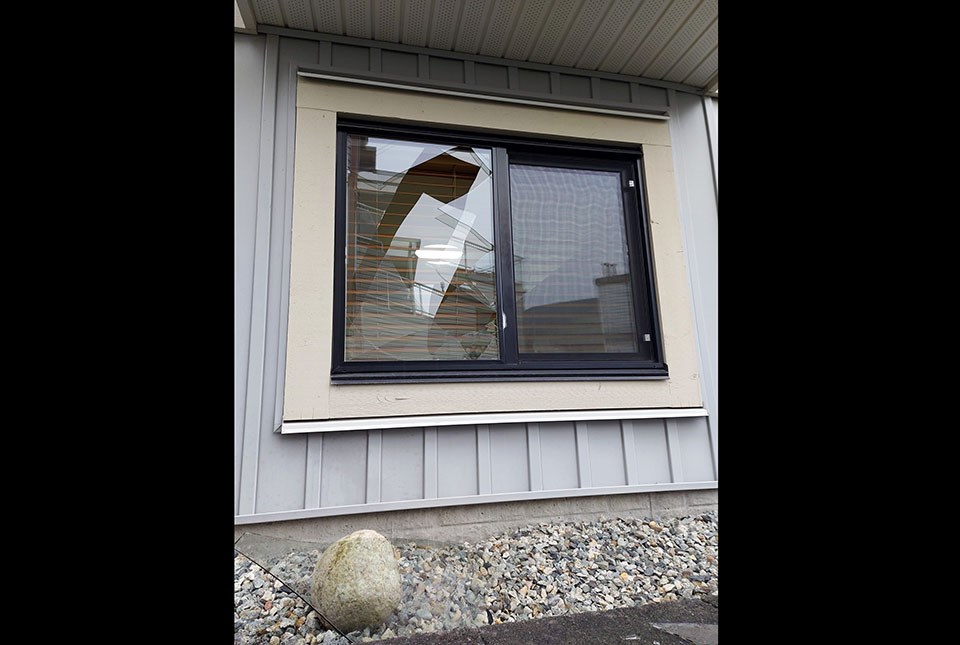 Kurniawan said this wasn't the first time someone threw garbage or other objects at her aunt's home.
"This area [south Port Coquitlam], it does happen from time to time," she said.
"My aunt would be picking up garbage all the time that was thrown out from that trail next to her home as well."
Kurniawan said she hopes the parents of the young adults captured on the video can help them be better people for the community's sake.
She added the vandals should own up to their actions.
"You are young adults. It's time to learn your responsibility and consequence, and respect for other people and their properties. It's disheartening to know that you are burdening other people's lives for your fun and games."
Anyone with more information about the incident is encouraged to call Coquitlam RCMP at 604-945-1550.