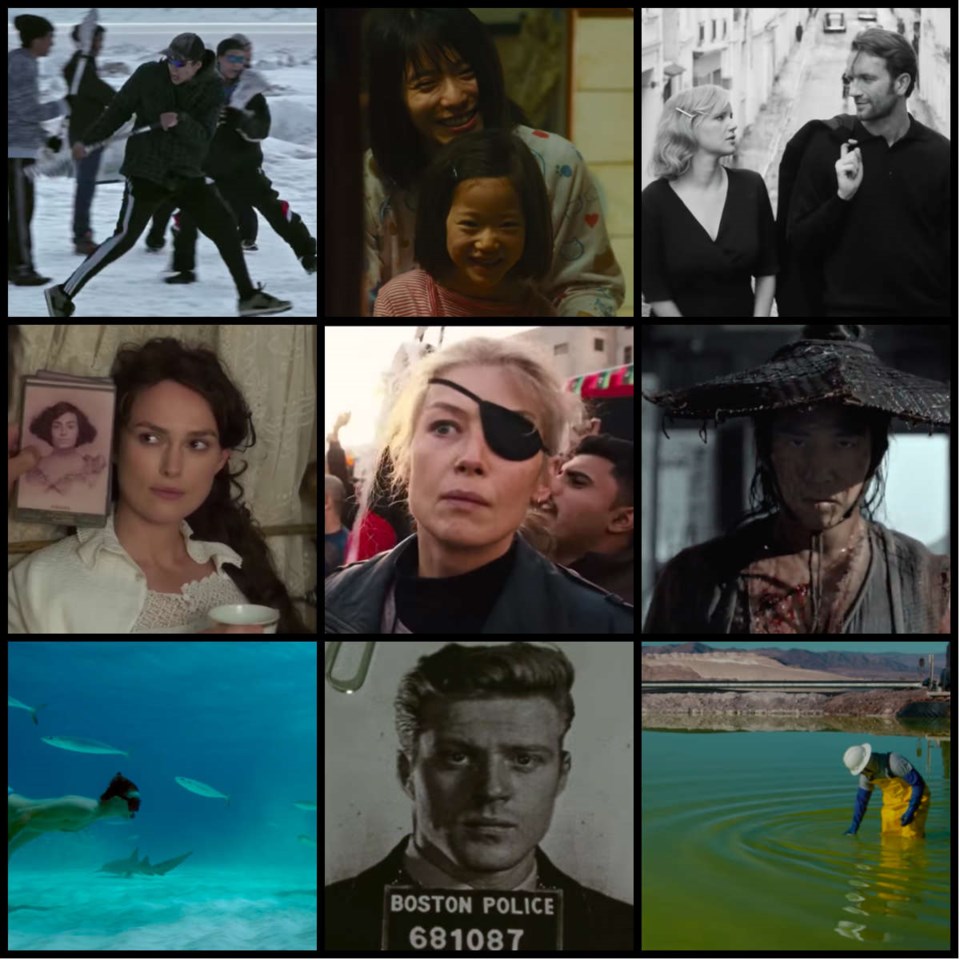 The 37th annual Vancouver International Film Festival has announced its Special Presentations lineup featuring 16 star-studded, award-winning, Oscar-potential films.
VIFF executive director Jacqueline Dupuis says the team is particularly excited about director Matthew Heineman's A Private War, which is a "really amazing story about Marie Colvin the war correspondent that died in Syria."
Dupuis says a common theme explored in many of the films at the festival this year is "women under siege in many different ways," which is present in Can You Ever Forgive Me? and Cold War.
She says the lineup this year offers a great balance of the masters and upcoming filmmakers telling original stories and many of the films are based on true events.
Watch the trailers and learn more about each film below:
Canadian films
Sharkwater Extinction:
Canadian photographer, filmmaker and conservationist Rob Stewart's documentary Sharkwater Extinction focuses on the illegal shark-finning industry. Stewart previously made the award-winning films Sharkwater and Revolution.
This is the last film from Stewart, who died in a scuba diving incident while he was in Florida shooting Sharkwater Extinction.
The Grizzlies:
Miranda de Pencier's The Grizzles is about an Inuit youth lacrosse team and how the sport helps them gain a strong sense of pride and purpose.
ANTHROPOCENE: The Human Epoch:
Jennifer Baichwal, Nicholas de Pencier and acclaimed photographer Edward Burtynsky's ANTHROPOCENE: The Human Epoch critiques humanity's massive impact on the planet.
Festival circuit award winners
Shoplifters:
Hirokazu Kore-eda's Shoplifters is a Japanese drama about a family who relies on shoplifting to cope with poverty. The film premiered at Cannes and won the Palme d'Or, which is the festival's highest prize.
Cold War:
Pawel Pawlikowski earned Best Director at Cannes for his searing love story Cold War. The film is set in 1950s Poland, Berlin, Yugoslavia and Paris.
Shadow: 
Zhang Yimou is the recipient of the Venice Film Festival's Glory to the Filmmaker Award and his latest work is a period martial arts film called Shadow set during China's Three Kingdom's era.
Non-Fiction:
Non-Fiction focuses on a successful Parisian book publisher (Guillaume Canet) and his relationship with his wife (Juliette Binoche). The film examines how art changes in the age of digital communication and how people are affected by hyperconnectivity.
Non-Fiction is the 12th Assayas film to have played at VIFF in a span ranging fromA New Life in 1993 to Personal Shopper in 2016.
Hollywood star power
The Sisters Brothers: 
Jacques Audiard's The Sisters Brothers is adapted from Patrick deWitt's Governor General award-winning novel. The film stars Joaquin Phoenix and John C. Reilly as Oregonian assassins on the trail of two gold prospectors, who are played by Jake Gyllenhaal and Riz Ahmed.
The Old Man & the Gun:
David Lowery's The Old Man & the Gun tells the real-life story of Forrest Tucker, an amiable bank robber and prison escapee, who is played by Robert Redford in a fitting capper to his legendary career.
Can You Ever Forgive Me?
Can You Ever Forgive Me? stars Melissa McCarthy in the dramatic role of an author turned literary forger. The film is based on Lee Israel's memoir by the same name and is directed Marielle Heller.
Boy Erased: 
Joel Edgerton's Boy Erased stars Lucas Hedges as a 19-year-old sent to a gay-conversion therapy centre by his parents (Nicole Kidman and Russell Crowe). Edgerton is expected to spend a day at the festival on October 6.
Films with Oscar potential
A Private War: 
Academy Award-nominated Cartel Land director Matthew Heineman's A Private War stars Rosamund Pike as Marie Colvin, the celebrated war correspondent for The Sunday Times, and Jamie Dornan as photographer Paul Conroy.
Colette:
Wash Westmoreland's Colette, features Keira Knightley in a career-best performance as the titular French novelist.
The Happy Prince: 
Rupert Everett's The Happy Prince, stars Colin Firth, Emily Watson and Everett as Oscar Wilde.
Everybody Knows:
Iranian director Asghar Farhadi–whose films A Separation and The Salesman played at VIFF and went on to win Oscars for Best Foreign Language Film in 2011 and 2016, respectively–is back with Everybody Knows, a Spanish-language mystery starring Penélope Cruz, Ricardo Darín and Javier Bardem.
The Favourite:
Yorgos Lanthimos–the creative mind behind The Lobster, The Killing of a Sacred Deer and Dogtooth– presents The Favourite.
The film is a blackly humorous period piece about the power struggle between the Duchess of Marlborough (Rachel Weisz) and a new servant (Emma Stone) who are both vying to be the favourite of Queen Anne (Olivia Colman).
All of the festival's feature films are eligible for the prestigious Super Channel People's Choice Award, which is determined by audience vote.
VIFF runs from September 27 to October 12.