Vancouver Public Library and V.I.A. have teamed up to help you discover new reads, hidden book gems and surprising literary finds. 
Victoria Day is usually associated with the birthday of Queen Victoria. We would like to celebrate another branch of royalty – the Drag Queens and Kings of popular literature.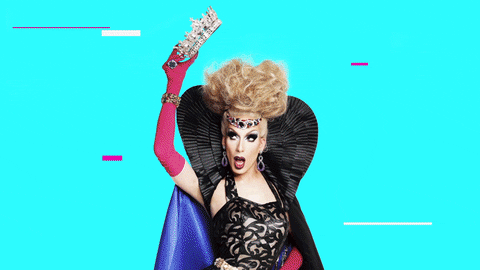 This joyous romp from Charles Busch leaves no satirical stone unturned. Campy humour, over-the-top characters, and vivid recreations of experimental, Theater of the Ridiculous, and off-off-Broadway productions are just a few of the book's many charms. Busch writes: "Drag is being more, more than you can be. When I first started drag I wasn't this shy young man but a powerful woman. It liberated within me a whole vocabulary of expression. It was less a political statement than an aesthetic one."
The House of Xtravaganza emerged from New York's underground ball scene as one of the dominating cultural forces of the 80's and 90's. Joseph Cassara takes inspiration from that time period and its rival houses in order to create a narrative of four gay and transgender youth navigating the ball scene at the height the AIDS epidemic.
Gender Failure by Ivan E. Coyote & Rae Spoon
Ivan E. Coyote has teamed up with Rae Spoon to create this memoir based on their acclaimed 2012 live show of the same name. They explore, through autobiographical essays, lyrics, and images, their failed attempts at fitting into the gender binary.
A fascinating book that looks at the LGBT community's contribution to fashion and style since the 18th century. Many of the top fashion designers were gay such as Christian Dior and Yves Saint Laurent. The content also focuses on queer history and culture. Wonderfully written with amazing illustrations.
GuRu by RuPaul
RuPaul has put together a distinctive collection of experiences from a fabulous career that spans over thirty-five years. There are 80 stunning photographs that help you envision the life you want. GuRu offers a self-actualizing philosophy that breaks with tradition and awakens the spirit within.
Body Counts by Sean O'Brien by Strub
Sean Strub has penned a frank and open memoir of a life at the centre of ACT UP and the struggle for AIDS awareness, education and funding. His life story takes place at a time of great political and societal changes and the burgeoning of the LGBT and AIDS movements. This book was the co-winner of the 2015 Lambda Literary Award for Memoir/Biography.
Venus Boyz by Gabriel Baur (DVD)
This documentary opens with a Drag King Night in New York. Performers are interviewed and share what draws them to explore issues of "masculinity" and "femininity." For some it is a performance, but for others it is a life-long, transformative experience.
Hosanna by Michel Tremblay
Tremblay's ground-breaking play about the relationship of a drag queen known as Hosanna has been called everything from political allegory to reactionary since its first performance in 1973. Recent productions show the play still speaks to modern generations.
Meadow's book examines our changing perceptions of families with transgender or gender variant children.
Queer Nuns by Melissa M. Wilcox
Some activists get their point across with anger, the Sisters of Perpetual Indulgence support their causes with love and joy. Wilcox's book considers the history and social context of the Sisters. Founded in San Francisco in 1979, the group combines drag, stylized religious costumes, and street performance to both enlighten and entertain. Vancouver, of course, has its very own chapter.