The month of November has become inextricably linked with moustaches thanks to the Movember Foundation. The charity has used facial hair to raise awareness and funds for a number of men's health issues, such as prostate cancer, testicular cancer, and mental health.
The idea caught on not only because it's a great cause but because moustaches are a lot of fun. Whether attached to the charity or not, many men now grow moustaches in November and that's also true in the world of hockey, which has a long, proud tradition of moustaches, from Lanny McDonald to Wendel Clark.
The Vancouver Canucks have a similar tradition, boasting some of the best moustaches the NHL has ever seen, led by Harold Snepsts and Dave Babych. This November, several Canucks have taken up the moustache-bearing mantle.
Now that it's mid-Movember, it's time to take stock of the current Canucks' lip warmers and see who can hang with the soup strainers of the past.
J.T. Miller
We'll kick things off with J.T. Miller, who has a very solid, traditional moustache. His dark brown hair lends itself well to a clean, well-defined, Burt Reynolds-style 'stache.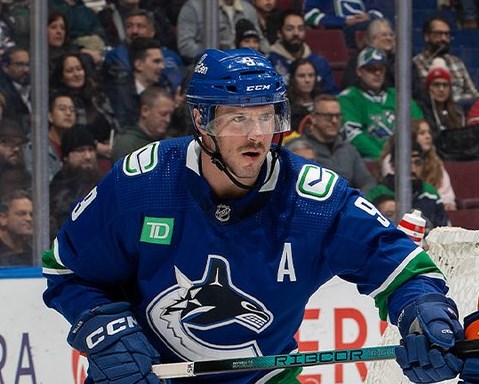 Miller has had a moustache many times before and you can tell this is a man with experience. He looks a little like a police chief who calls you a loose cannon and demands you turn in your gun and badge.
This is a solid moustache and earns itself a similarly solid 3-and-a-half Snepstses out of 5.

Conor Garland
It's clear that Conor Garland can grow some thick facial hair. His moustache is beefy and full-bodied, aided by his dark hair.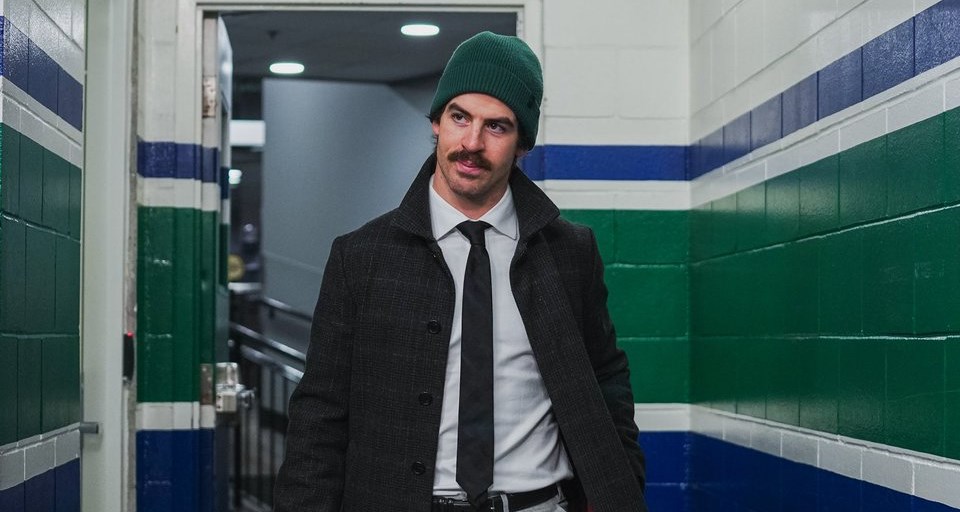 If Miller is the no-nonsense police chief, Garland is the firefighter who will put up with a little bit of nonsense, as long as fire safety is respected.
This is a moustache worthy of respect and gets a respectful 4 Snepstses out of 5.

Elias Pettersson
With his light blonde hair, Elias Pettersson is fighting an uphill battle when it comes to his moustache, which is why he deserves a lot of respect for going for it this year.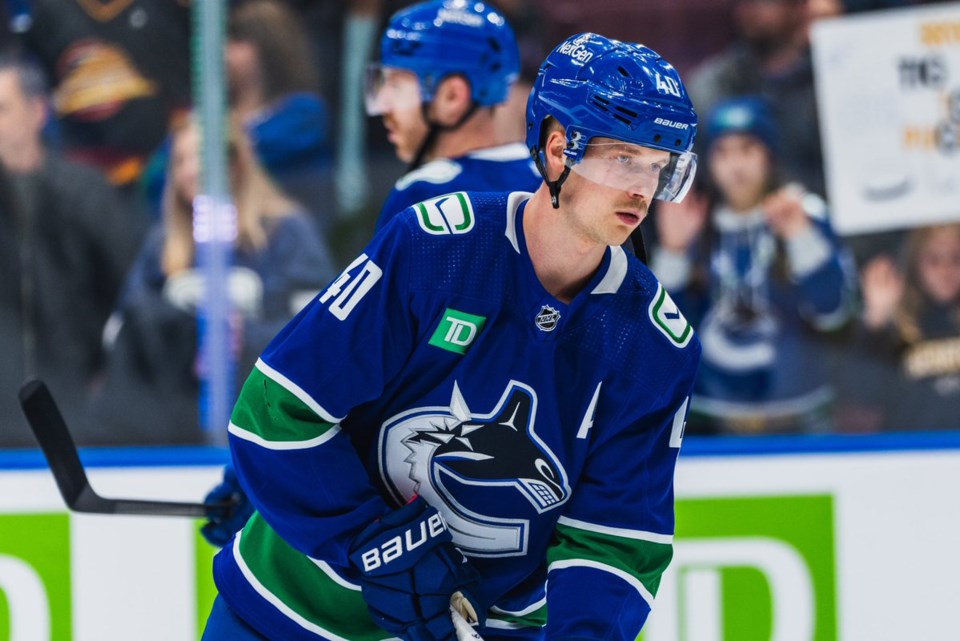 Honestly, it's coming together pretty well. It's got a nice shape, it's not patchy at all: this has the makings of a potentially really good moustache by the end of the month.
I'll give this 3 Snepstses out of 5, just a little behind Miller.

Teddy Blueger
We haven't seen much of Teddy Blueger this season because of his early injury. His return to the ice has come along with some facial hair, which has the potential to be a good look for him.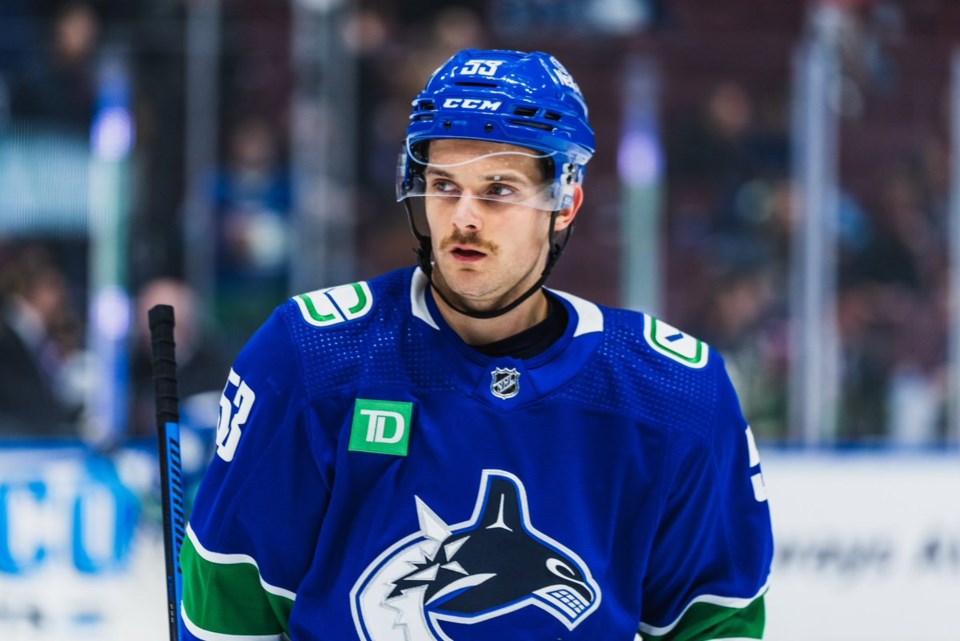 Blueger's moustache, like his play on the ice, just needs a little time to get up to speed. It's a perfectly fine moustache, don't get me wrong, but it needs more time to grow into something great.
The potential is there, but I'm slotting this moustache in behind Pettersson at 2-and-a-half Snepstses out of 5.

Brock Boeser
With his blonde locks, a moustache could have been a challenge for Boeser, but there's a bit of dirty blonde tinge that is really making his moustache work for him.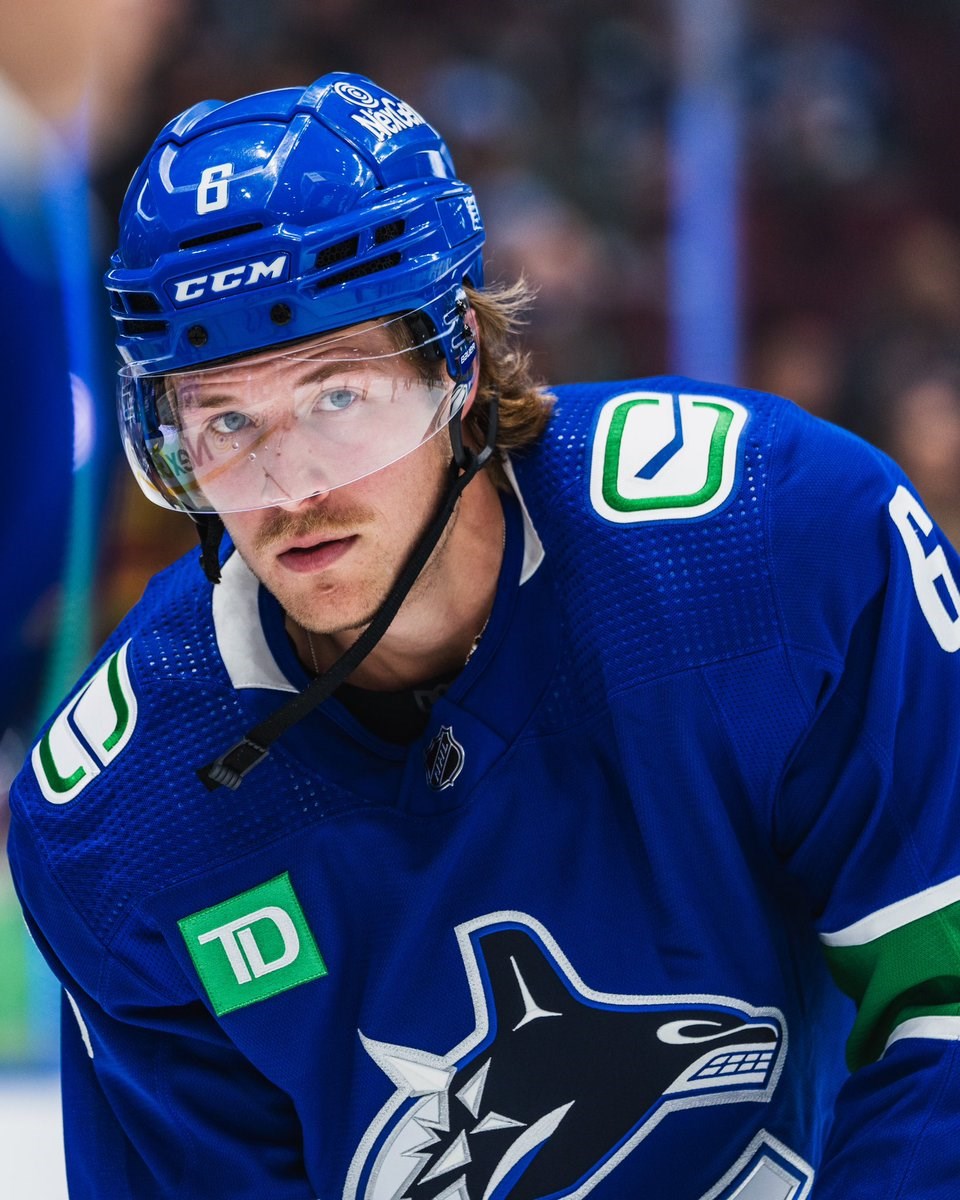 Honestly, this is a good look for Boeser and perhaps we shouldn't be surprised that Boeser is thriving in a hair-based challenge. By the end of the month, this could be a truly top-tier moustache.
Maybe Boeser should even keep the moustache beyond November, as it gives him a bit of an old-school, seventies Hollywood vibe. For now, I'll give Boeser 4 Snepstses out of 5, with the potential for more.

Am I crazy to rank Boeser's moustache so high? Agree or disagree with any of these other rankings? Let me know in the comments.