The start of September signals that the NHL offseason is coming to a close.
Vancouver Canucks prospects will report to Penticton, B.C. in two weeks for the return of the Young Stars Classic and the Canucks' training camp will start not long after in Whistler. Veteran Canucks players are already in Vancouver, skating together at Burnaby 8 Rinks to prepare for the 2022-23 season.
This offseason hasn't exactly gone to plan for the Canucks. While the team added forward depth in free agency, the defence looks pretty much exactly the same as last season. The lone change was a subtraction when Brad Hunt signed with the Colorado Avalanche.
About a month ago, Canucks president of hockey operations Jim Rutherford admitted that it's been harder to improve the defence than anticipated.
"We have to address our defence, which has been harder to do in the offseason," said Rutherford on The Bob McCown Podcast. "There were some defencemen available in free agency, it didn't work for us, whether it was term or what they were looking for. It appears that it's going to take longer to address the defence than we would have liked. We're going to have to do it through trades."
Rutherford also said, "You can only do things if you have a partner to do it," and that partner evidently has yet to surface for making a trade to improve the team's defence. While the Canucks could still make a trade before the start of training camp, there is another possibility: circling back to free agency.
The Canucks could likely spend around $1.3 million on a defenceman and make it work with some creative cap management surrounding Micheal Ferland going on LTIR. There are still a few defencemen available in free agency and those free agents are starting to run out of options themselves.
What the Canucks need is a right-handed defencemen — ideally one that could play on the top-pairing with Quinn Hughes but finding that in free agency at this point is wishful thinking. If the Canucks can find an upgrade on Kyle Burroughs and Tucker Poolman to play on the third pairing alongside Travis Dermott or Jack Rathbone, that would help. If that defenceman could also play up the lineup in a pinch, that would be a bonus.
Do any of the free agent defencemen available fit that description? Let's take a look.
P.K. Subban
The biggest name among the free agent defencemen is P.K. Subban, a three-time First-Team All-Star and one-time Norris winner. The trouble is, the Subban of today is not the same Subban that won all those accolades.
The 33-year-old Subban has lost several steps from his formerly-superb mobility and his point totals have plummeted. He had 22 points in 77 games last season with the New Jersey Devils and was fifth among Devils defencemen in average ice time at 18:18 per game.
That's not good for a defenceman in the final year of a $9 million contract — he definitely failed to live up to that cap hit — but what if he was getting paid like a third-pairing defenceman?
Evolving-Hockey's contract projections predict a one-year deal worth $1.898 million for Subban at this point in the offseason. The Canucks would have to get creative and cut a bit of salary to make that work but it's plausible.
Would Subban make sense for the Canucks? Maybe. As a right-handed defenceman, Subban would be an upgrade on Burroughs on the right side and provide more offence than Poolman. He would add a puck-mover to the third pairing and would be an option to play with Hughes in situations where the Canucks are trailing and need to push for a goal.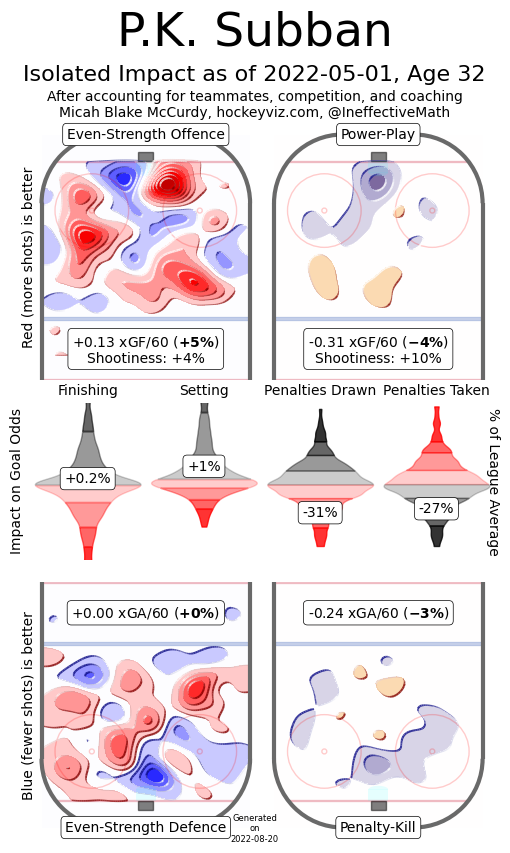 While Subban's defensive game at 5-on-5 has some warts, particularly now that he's lost some mobility, he's a decent penalty killer. He would also be an option on the second power play unit, though the Canucks have other options available. On a cheap contract, Subban would definitely provide some value.
Is that what Subban wants? The veteran has yet to win a Stanley Cup, so he might rather sign a cheap contract with a Cup contender. Alternatively, he might aim for a team where he can play in the top-four. Unless he has the chance to play with Hughes, Subban might not see the Canucks as an option.
Anton Strålman
Another veteran right-handed defenceman, the 36-year-old Antron Strålman played over 21 minutes per game last season for the Arizona Coyotes and put up 23 points in 74 games.
The trouble for Strålman is that he no longer provides anywhere near the level of defence that he did in his prime when he was an analytics darling. He may have been playing top-four minutes for the Coyotes, but the Coyotes were very bad and Strålman was part of the problem defensively.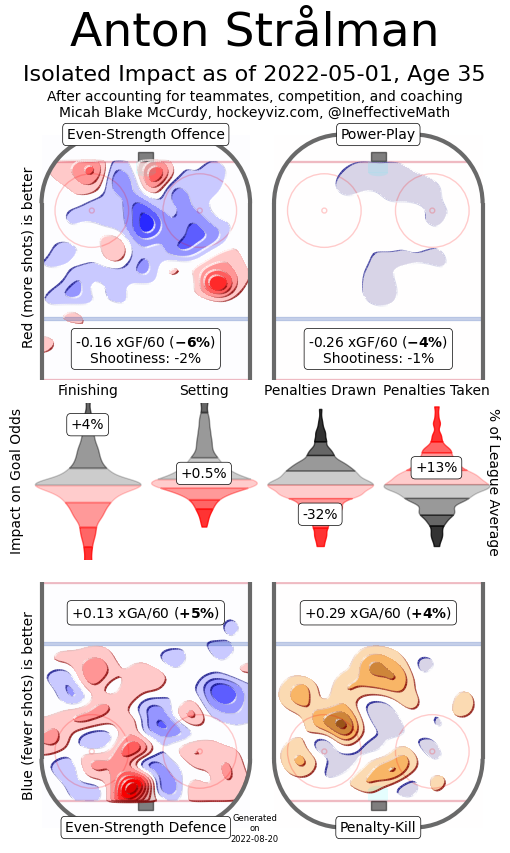 Strålman brings a ton of experience to the table with over 900 career games in the NHL, so maybe a one-year deal — Evolving-Hockey projects a $1.016 million cap hit — could make sense for him to play on the bottom pairing in a mentorship role. But he's not really an upgrade on Burroughs — there must be a better, younger option.
Calvin De Haan
There have been rumours connecting the Canucks and Calvin De Haan for several weeks now.
While he's left-handed, De Haan has played a lot on the right side in his career. He has some decent defensive chops and was able to handle difficult deployment with the Chicago Blackhawks last season. He can play a physical game in his own zone but also move the puck adequately enough for a defensive defenceman.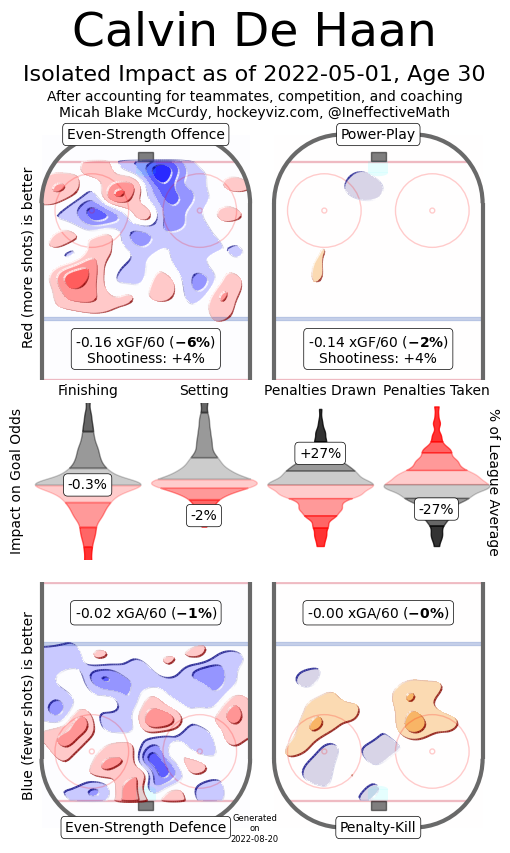 De Haan might not be a top-pairing defenceman, but he could potentially slot into a second-pairing, shutdown role on the right side. Alternatively, he could play on the third-pairing as a stay-at-home support for Rathbone. In case of injuries, De Haan could flip over to his natural left side.
The question marks for De Haan are footspeed and injuries. The 31-year-old is also not the best skater and age and injuries could make that worse. He blocks a ton of shots, which makes him a favourite of coaches but tends to land him on the injured reserve on the regular.
Evolving-Hockey projects a $1.099 million cap hit on a one-year deal for De Haan and it could be worth it for the Canucks.