Vancouver is Awesome
Has
5 Pairs
of Tickets to Give Away to the
Official Star Trek Convention!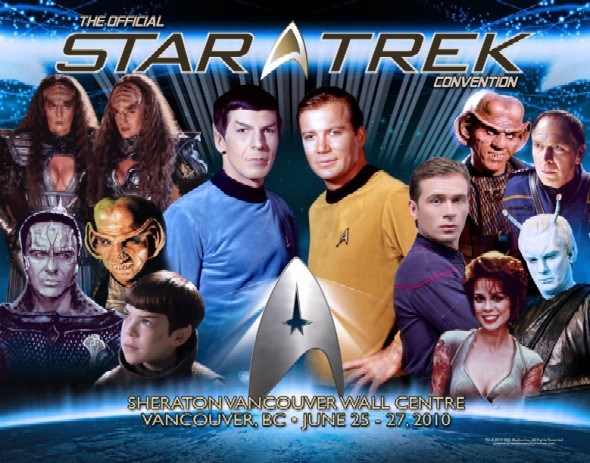 Yes,
Vancouver is Awesome
has
5 pairs of tickets
to give away to next week's
Official Star Trek Convention
. Have you seen
Trekkies
? No? It's awesome. Go rent it and then enter this contest. Seriously. Although I am no Trekkie, I have probably seen every episode of the original series. My brother is older than me and I couldn't fight him for the remote control. I always loved
The Trouble with Tribbles
episode and always wanted to have Janice Rand's awesometastic weave.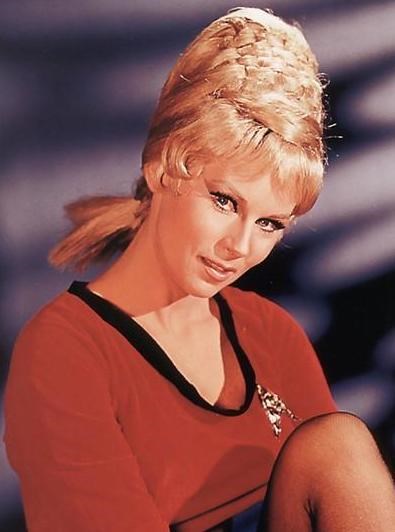 Best Star Trek hair ever.
Tickets for other events - including appearances by Canadian William Shatner (did you see him at the Olympics?!) and Leonard Nimoy - are still available, so
check here for more info.
What do you love about Star Trek?
Leave a comment below to enter. Winners will be picked at random and contacted by email and must reply with confirmation in order to claim their tickets. Contest closes at 12:01 am on Thursday June 24.
Please specify in your comment which day you would prefer, the Friday or the Saturday.
Tickets are only good for daytime events.