Another freebee! I know there's a lot of ping pong aficionados in this city, and who wouldn't want to show up for battle sporting this fancy paddle carrier from Jack Spade of New York?
So, I've played ping pong in a lot of people's garages in the past, I think it's a fairly common place for a table tennis table to show up. The winner of this thing will be the person who sends in the best photo of a garage. Inside or out, there doesn't even have to be a ping pong table in the photo, the subject is just "Vancouver garage".
Send your photo of a garage to this e-mail address before this Monday, March 2nd. The winner can pick up the prize from our office after we announce the winning entry next week.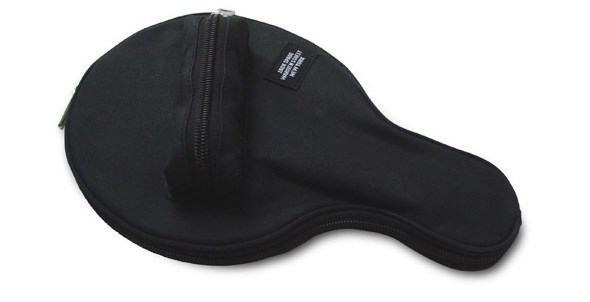 To give you an idea of how fancy this thing is, the only place in the city that sells Jack Spade is Holt Renfrew. HR didn't supply this piece to us, but we're trying to include local businesses in these giveaways in the future... so if you have a store, let us know if you want some exposure in exchange for a prize in one of our giveaways.