Vancouver based Supra Distribution, the company that distributes Girl Skateboards, Matix Clothing, DVS Shoes and more to all of Canada is giving away a pair of limited edition skateboards that are a part of the (PRODUCT) RED project that helps raise money for the Global Fund to Fight AIDS, Tuberculosis and Malaria. One of the boards is signed by pro skateboarder, Mike Carroll, who's endorsing them and the other is signed by the artist who designed them, my good friend and mentor, Mr. Andy Jenkins.
Click here to enter!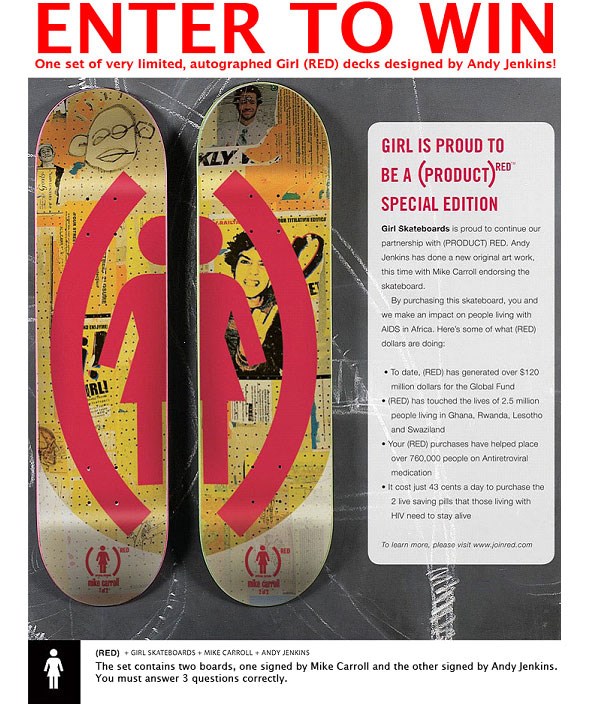 Here's a video that talks more about this set of Girl (RED) boards...