We've teamed up with Nature's Path to bring you a contest that'll net you a bunch of delicious organic food as well as get some food into the bellies of people who need it the most.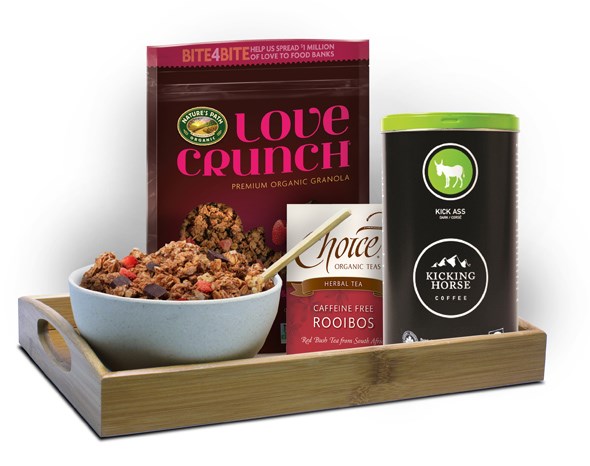 The lucky winner of this giveaway will receive:
- A month's supply of organic cereals, granolas, and bars
- Kicking Horse Organic Coffee
- Choice Organic Tea
- Presented on a beautiful, sustainably sourced wooden tray, as well as matching bowl and spoon
Also, keeping with the theme of Valentine's Day (which, of course, falls on 2.14), Nature's Path will donate 214 bags of this decadent, organic Love Crunch Granola to the lucky winner's local food bank. Two hundred and fourteen bags! To enter all you've got to do is visit THIS PHOTO on our Facebook Page and Like it! Contest ends Feb 18, 2014.
[SPONSORED POST]