Around this time last year my Yamaha BWS looked like this...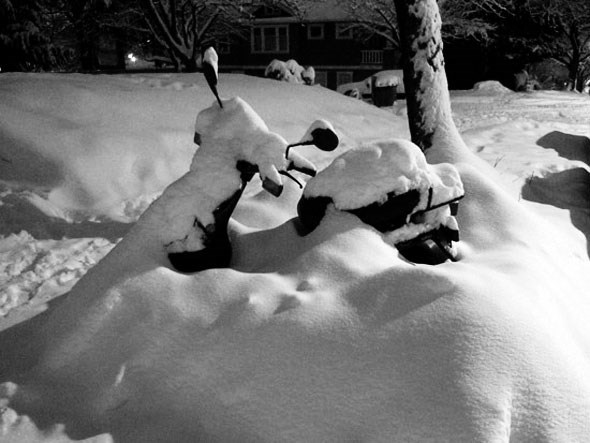 Fortunately, this winter has been nicer to my beloved little 49cc scooter so I've been able to include it in my 2010 Games TravelSmart plan. My plan is to take up less room on the road by driving my scooter instead of my car to work every day, to take the bus whenever I need to travel into the downtown core (hello Dan Mangan at the Roundhouse and Stars at the Orpheum!) and to actually do a bit of walking to my destinations.
Tell us about your 2010 Games TravelSmart plan and be entered to win a 3 Zone, 6-week, 2010 Games Transit Pass worth $204! Enter in the comments of THIS post from yesterday.