It is with great pleasure that we launch the first issue of our print magazine... as a PDF! If you've been following you know that we recently shared a double issue with Discorder Magazine which you can pick up for FREE right now at any of the locations on THIS map. If you've already grabbed a copy and want a digital version or you don't want to bother wasting that newsprint click the image below to download all 32 pages of our portion of the double issue magazine.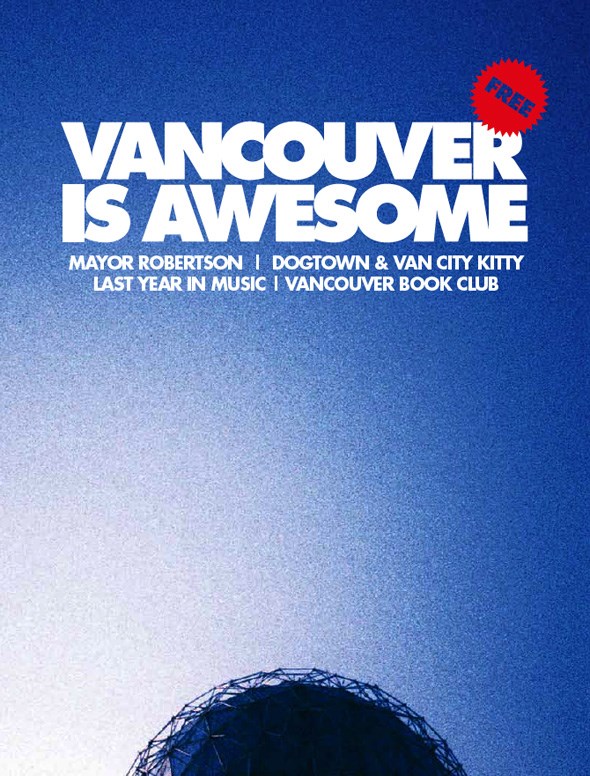 CLICK HERE TO DOWNLOAD ISSUE 1 OF VANCOUVER IS AWESOME MAGAZINE!
Please take note of the wonderful people in the masthead. Without their help this thing would not have happened:
MANAGING VISUAL EDITOR
DESIGN
EDITORS
Lizzy Karp, Michael Tedesco, Kim Werker, Graham Clark, Dano Pendygrasse
CONTRIBUTORS
Ken Lum, Jessica Delorme, Charles Demers, Grant Lawrence, Karen Pinchin, Lana Gay, Jeannette Ordas
Also take note of our advertisers in Issue 1 who helped us get this to you as a FREE magazine:
Red Dragon Apparel, The City of Vancouver's TalkGreenToUs.ca, Oddball Workshop and W2!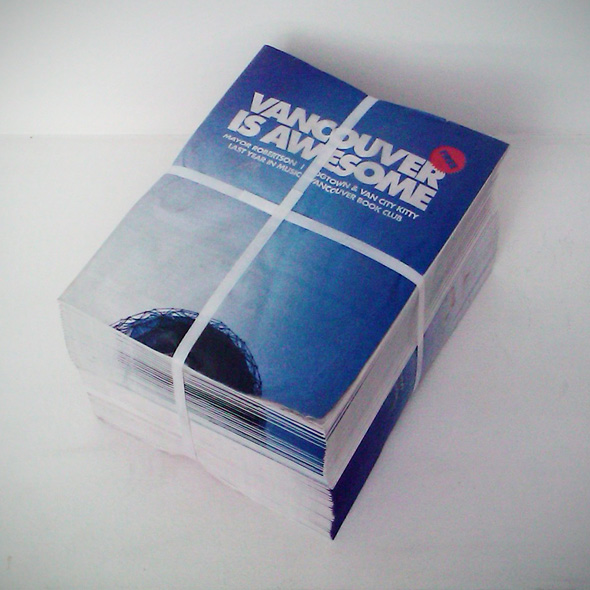 Signed, sealed, delivered.