We have
TWO sets of passes
to see
Antony and Cleopatra
along with a romantic meal courtesy of
Hell's Kitchen
!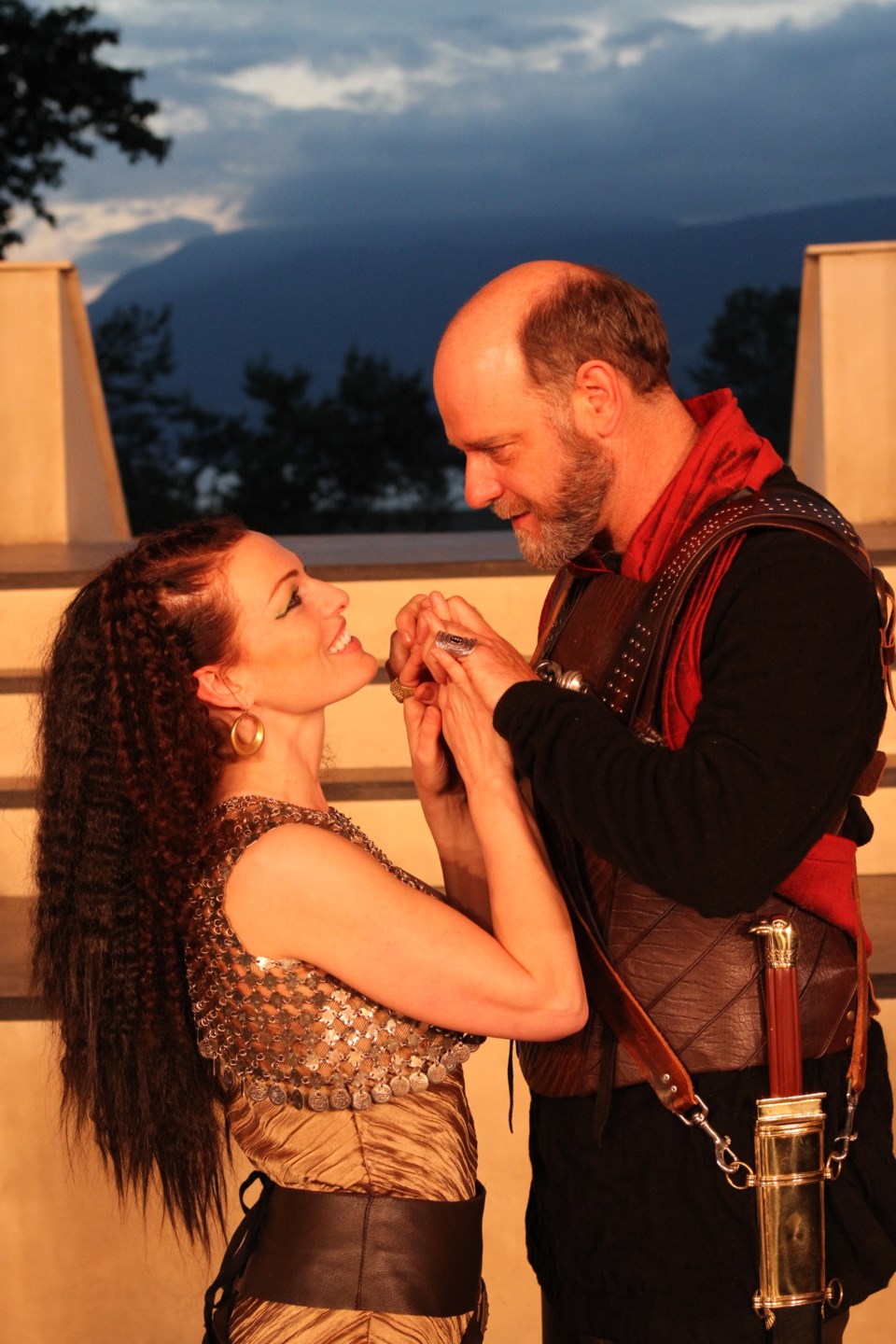 Jennifer Lines as Cleopatra and Andrew Wheeler as Antony. David Blue photo.
"If it be love indeed, tell me how much."
- William Shakespeare,
Antony and Cleopatra
Vancouver is Awesome
's giveaway for
Much Ado About Nothing
was a resounding success (especially for the winners).
If the eyes of fate hath neglected to grace thee with the good fortune of her gaze prior, seize the moment. Make yourself known thusly as a willing and able fool of fortune ...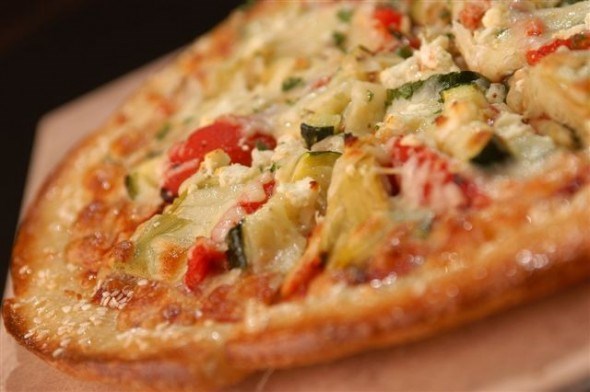 Pizza from Hell's Kitchen in Kitsilano.
Since we have
two
sets of tickets to
Bard on the Beach
's performance of
Antony and Cleopatra
and
two
gift certificates ($50!) for dinner at
Hell's Kitchen
, your chances of winning something are pretty good. Antony and Cleopatra's legacy is their torrid love affair. Needless to say, it didn't end well.
What's the craziest thing you've ever done for love? Did it work?
Leave a comment (as many as your conscience will allow) below to enter.
Tickets are valid for the 8:00 pm performance of Antony and Cleopatra on Saturday, July 3. Contest closes at 12:01 pm on Tuesday, June 29. Winners will be picked at random and contacted via email for confirmation.
Good luck!