With the province's proof of vaccination program going into effect on Monday (Sept. 13) the City of Vancouver has announced which of its programs and facilities will require evidence of your jab upon entering.
Most buildings, including City Hall, libraries, and recreation centres will not require proof of vaccination. However, your vaccine pass will be required for some programs, events and activities. These can include fitness centres and weight rooms, indoor adult sports gatherings, golf course clubhouses, and all indoor events and activities held at any Vancouver Civic Theatres location.
A full list of the facilities requiring the pass and not can be found on the city's website, or you can check it out below: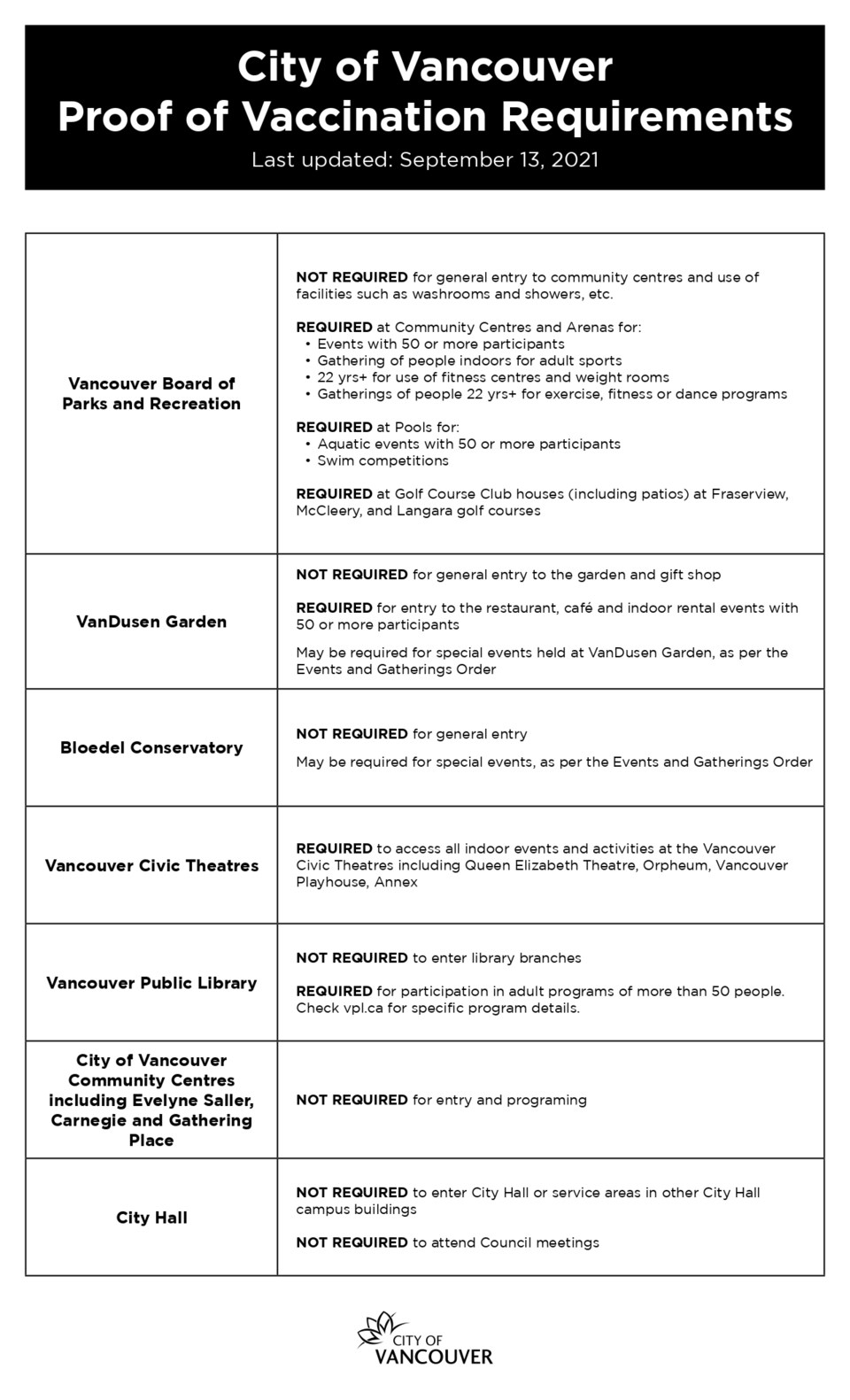 Proof of vaccination is not required to attend a City Council meeting in person or when visiting the City's public service counters, but wearing a mask is mandatory.
The City of Vancouver asks that the public check each facility, program and event listing before they visit and to come prepared with your vaccine pass and government-issued photo ID all the same.