The digitization of roughly 5,400 photographs, 2,000 posters and 140 audio-visual works from the B.C. Gay and Lesbian Archives, a collection donated to the City Archives in 2018, is now complete.
But, of the thousands of images that have been digitized, roughly 1,000 photographs depict people and events that have yet to be identified. On Oct. 26, the archives hosted a free event at SUM Gallery to seek additional help in identifying more people and events, but are asking for continued assistance from the public.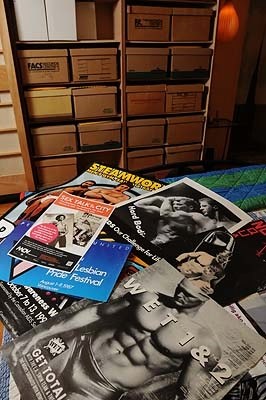 The BCGLA is a diverse collection of LGBTQ2+ history started by West End resident Ron Dutton in the 1970s and was donated to the City Archives in May. Spanning from the 1940s to the 2000s, the collection captures moments from drag performances to city hall protests, telling the story of a long and powerful history of LGBTQ2+ resistance, solidarity and strength.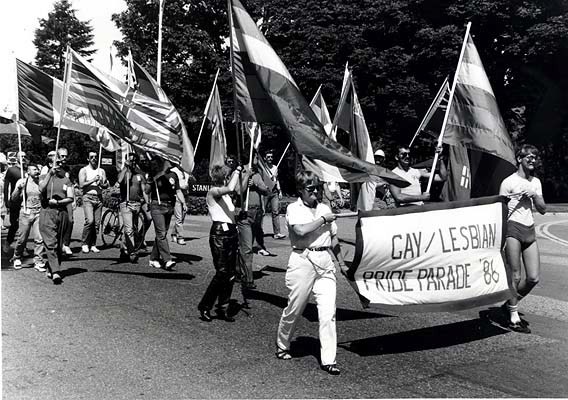 The collection also reflects a broad range of LGBTQ2+ experiences and activities in the Vancouver area from the 1960s through to the present — including Aboriginal drag performers and HIV/AIDS activists, LGBTQ2+ community seniors, transgender activists, youth groups and LGBTQ2+ religious groups.
It documents the evolution of a traditionally marginalized community, which has been historically underrepresented in archival holdings.
Last October, the City of Vancouver Archives was awarded $71,000 from the National Heritage Digitization Strategy for this project. To enhance access to these images, the archives participated in a number of events during Pride season to connect with members of the LGBTQ2+ community and was able to identify more than 200 individuals, dates and places.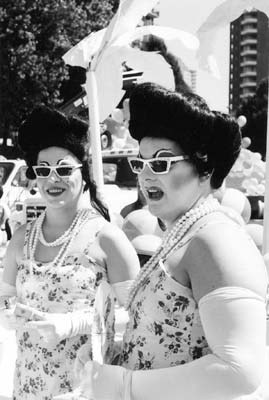 "The NHDS funding allowed us to connect with LGBTQ2+ community members who keenly engaged with the digitized material," city archivist Heather Gordon said in a news release. "Through promotional and photo identification events, we were able to meet new researchers, potential donors of material and members of the LGBTQ2+ community who expressed to us how meaningful it was to see themselves reflected in the archives and included as a pivotal part of the history of Vancouver."
For those who couldn't attend the Oct. 26 event, suggestions for enhancing the photo descriptions for the BCGLA collection can be made online. You can view the photographs from the archives' online databaseat searcharchives.vancouver.ca/bc-gay-and-lesbian-archives and submit your suggestions to archives@vancouver.ca.