More pet owners on Vancouver's Downtown Eastside will now have access to subsidized veterinary care for their furry friends.
The B.C. SPCA will be able to help up to 500 more pets, thanks to a $50,000 grant from PetSmart Charities of Canada.
The SPCA said the funding would support Charlie's Pet Food Bank and Veterinary Clinic program, which provides free and low-cost pet services to people who are experiencing homelessness, living outdoors, are low-income or a senior. The extra funding will help the volunteer-operated service provide check-ups, vaccines, and deworming and flea treatments during its free monthly clinics.
The community-based initiative, at 543 Powell St., was launched in 2000 to improve the lives of pets living in Vancouver's Downtown Eastside. The clinic was named after a starving dog that came into an SPCA animal hospital in a critical condition but, sadly, wasn't able to be saved.
The service allows people to continue to care for their four-legged best friends, despite their circumstances, and keep their special bonds. Many people have told the B.C. SCPA "their pets have saved their lives."
"Studies show that having a pet helps people's mental and physical health," the SPCA states on its website. "Pets give us constant, unconditional love. The human-animal bond is powerful."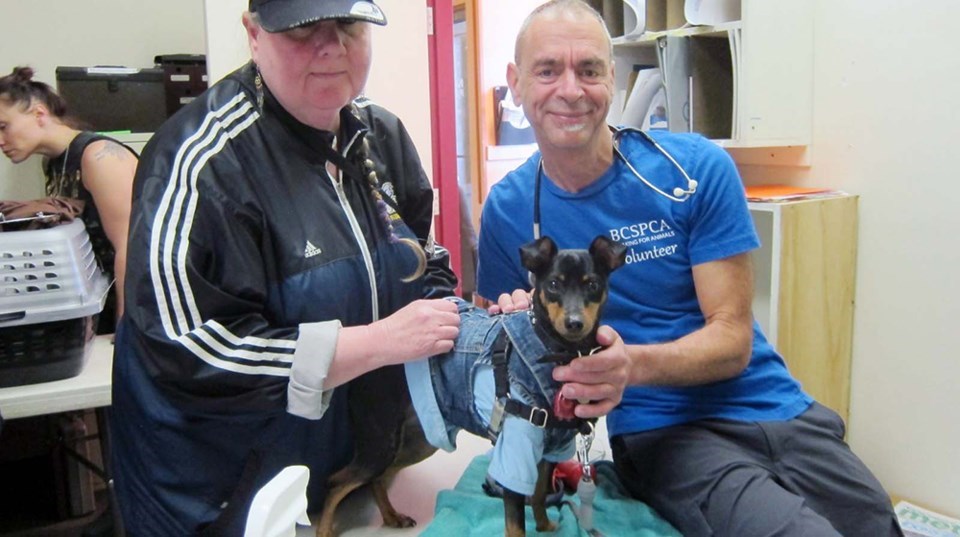 Dani LaGiglia, regional relationship manager at PetSmart Charities of Canada, said vulnerable pet owners often had barriers that created challenges in accessing the care they needed for their pets and it was vital that they had support.
"Programs like this play a crucial role in the health of pets living in the community," she said.
"We are happy to support the B.C. SPCA with this grant, which will help fund the expansion of accessible veterinary care as well as help meet nutrition gaps through Charlie's Pet Food Bank and the Vet Clinic program."
The SPCA said pets needing additional care are offered referrals for discounted spay/neuter surgeries or animal hospital visits, if needed. In addition, Charlie's Pet Food Bank offers pet food and supplies, such as leashes, cat litter, beds and pet carriers to under-resourced and homeless pet owners.
You can find more information on how to register your pet for services at Charlie's and volunteering HERE.