Rick Hansen's Man in Motion World Tour: 30 years later — A Celebration of Courage, Strength and the Power of Community by Jake MacDonald uses photographs to take readers back to March 21, 1985 when the Paralympic medallist set out from Vancouver with a goal to circumnavigate the world in a wheelchair.
It took Hansen 26 months to complete his quest, but by the time he was done the athlete had caught the attention of not only his home country, but also the world. Through his Man in Motion World Tour, Hansen broke barriers for people with disabilities and inspired ordinary citizens to realize impossible dreams. Hansen and a small, but determined, crew travelled almost 25,000 miles through 34 countries on four continents before crossing Canada. In the process, they raised $26 million for spinal cord research and for initiatives to improve the quality of life and accessibility for people with disabilities.
Thirty years after the journey ended, Rick Hansen's Man In Motion World Tour celebrates that ground-breaking accomplishment and, with a foreword from Hansen himself, highlights the legacy of the tour and the amazing progress it spurred even to this day. Illustrated with 75 exclusive photographs from the Rick Hansen Foundation archives, the book tells a classic tale of courage and adversity, human strength and personal suffering and, above all, the power of community to effect lasting social change.
Today the athlete is chief executive officer of the Rick Hansen Foundation, an organization committed to creating a world without barriers for people with disabilities.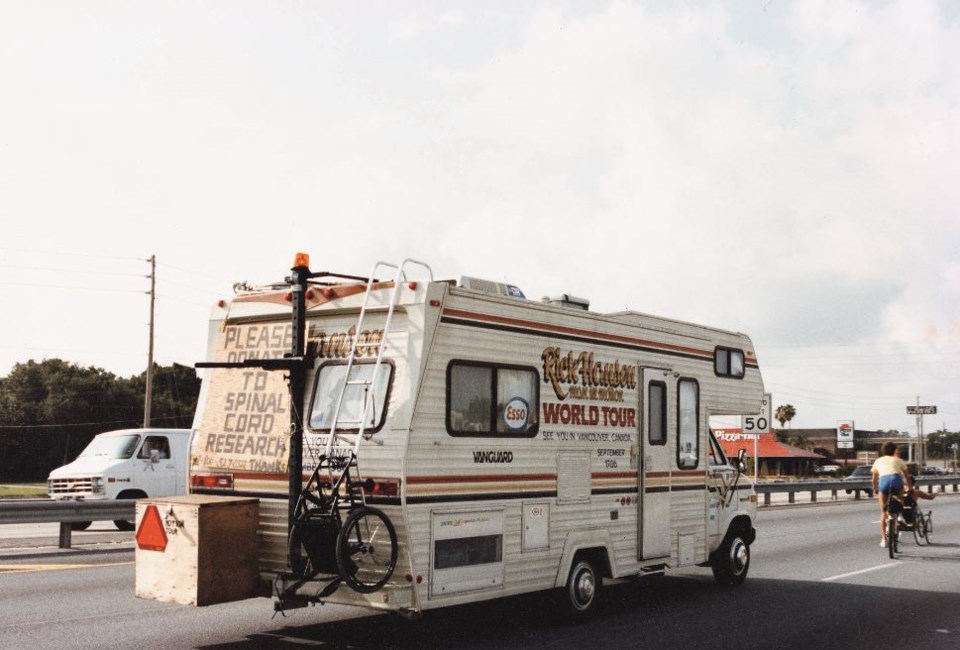 Jake MacDonald is the author of Houseboat Chronicles: Notes from a Life in the Shield Country, as well as five works of fiction. He is also an award-winning journalist whose work has appeared in Sporting Classics, Saturday Night, Canadian Geographic, Maclean's, and the Winnipeg Free Press. MacDonald lives in Winnipeg, Man.