If you disdain anthropomorphizing — giving human attributes to animals — then don't watch the new documentary Canuck and I.
And if you've had a run-in with the sometimes overly "friendly" East Vancouver crow, you might not feel as indulgent as the video's director.
But if you want to be amazed by a deeply rich and mutually rewarding relationship between a crow and the human he adopted, then the video is 19 minutes indulgently spent.
Canuck and I is a tribute to the "beautiful thing" that is the friendship between Vancouver's Shawn Bergman and Canuck the crow.
Bergman and Canuck are seen walking down the street together, as if it's usual to have a crow tagging along on your arm. Bird and man exchange tender moments of affection and just have fun hanging out together like two best buddies do.
Then there all the video clips of Canuck's antics — stealing knives from crime scenes, landing on the shoulders of unsuspecting cyclists, cavalierly riding the Skytrain, taking tickets from a Hastings racetrack patron and taking a carefree car drive with the wind in his feathers.
"I right out loud thank him — 'thank you for choosing me,'" Bergman says in the video. "No words are said between us but [the friendship] has been a huge amount of therapy that got me through a hard time…. I really don't know where I'd be if it wasn't for Canuck."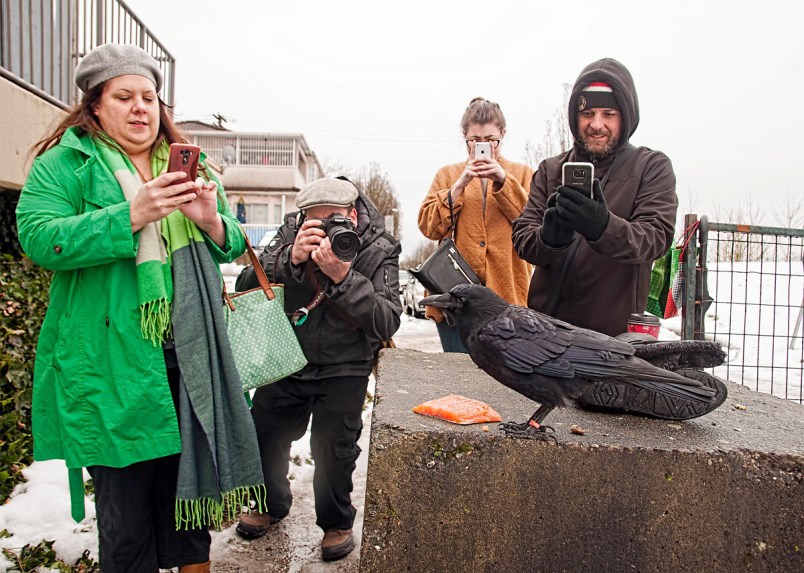 Canuck fell out of his nest when he was a baby. Bergman's landlord's son nursed him back to health. Everyone expected Canuck to fly away when he was well enough but "he just took a look at me and hopped on my arm and that's how we met," Bergman says.
The crow first shot to social media fame when a cyclist videoed Canuck flying at him and landing on his backpack. The online comments that followed included a barrage of threats against the crow.
Bergman started the Canuck and I Facebook page in hopes of letting people know that they didn't have anything to fear of the crow with the bright orange tag on its left leg. Today the page has 74,530 likes.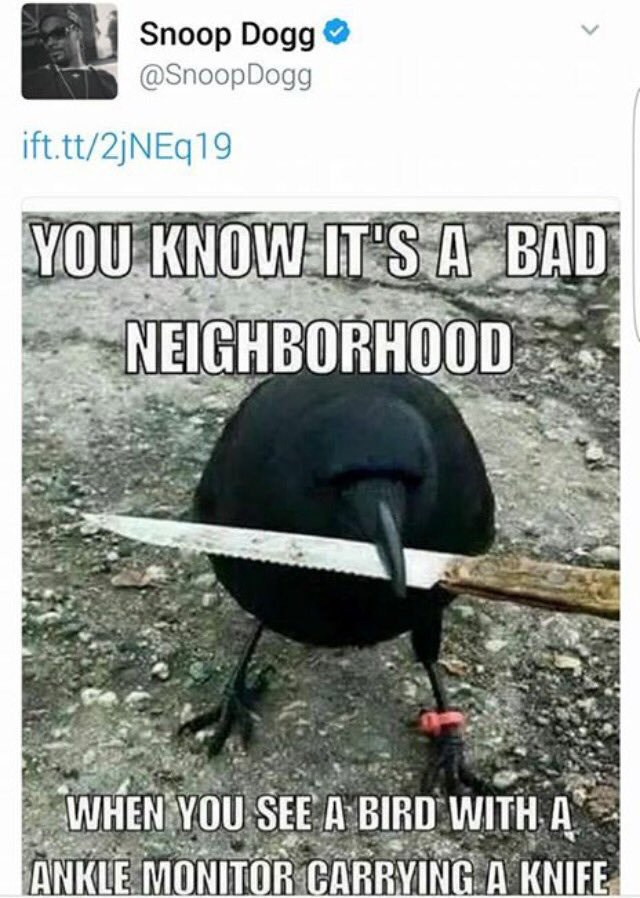 Canuck's renown grew large enough to inspire an art exhibit about him and other crows. Organizers were wondering how to publicize the exhibit when Bergman said, "I'll talk to Canuck tonight and he'll do something." Two days later, Canuck was featured in dozens of news reports, including one in the Courier, when he stole a knife from a crime scene.
Canuck was back in the news this March when a linesman at a children's soccer game hit him and gave him a concussion. Canuck spent 10 days at Night Owl Bird Hospital, which took care of him for free. Bergman donated the thousands of dollars that people contributed in crowdfunding campaigns to the hospital.
The documentary was made possible with funding by TELUS Optik TV and produced by The Number, a creative agency based in Victoria BC.