An organization dedicated to delivering meals to seniors, persons living with chronic or acute medical illnesses, or individuals recovering from surgery, illness or injury needs is in dire need of volunteers in this time of the COVID-19 state of emergency.
Inge Schamborzki, executive director of the Health and Home Care Society of B.C. (Care B.C.), told the Courier today that Meals on Wheels delivers 500 meals a day, half Western-style and the other half Asian.
"We have less than 400 volunteers who make up our dedicated, outstanding team," said Schamborzki. She added the vast majority of volunteers are retired, while there are some who work shift work and are only able to dedicate a limited number of hours during the week.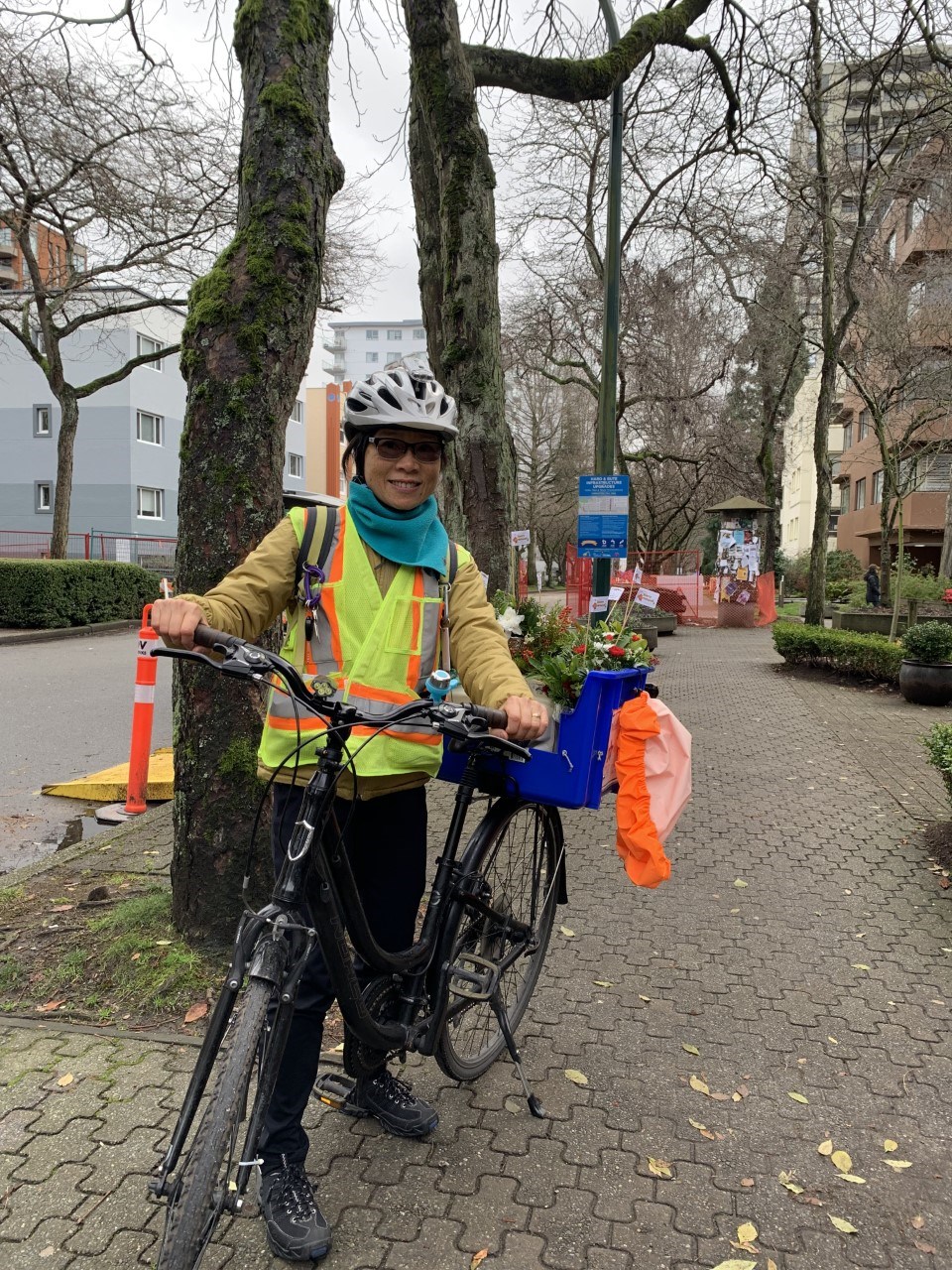 Schamborzki said many of those volunteers are concerned about COVID-19, despite the fact there is no contact between them and the clients.
"We have a 92-year-old woman from Richmond and a man in his seventies who have both been volunteering for 50 years [each]," said Schamborzki. "But we understand when volunteers are calling in and they feel terrible, but saying 'I'm worried my myself, my husband, my wife.'"
Schamborzki said because there is no contact with the clients there is no need for masks or gloves, particularly since there's a shortage at hospitals, though hand washing and sanitizing is constant.
"We expect our volunteers to be healthy," said Schamborzki. "And we practise social distancing of at least an arm's length."
Schamborzki said when a volunteer delivers a meal, they conduct informal safety checks by knocking until the client answers. If they don't answer the door, the volunteer will try phoning them and their care agencies. If that doesn't resolve the issue, they then call 911.
Schamborzki noted 60 per cent of their clients live alone, 15 per cent are over 90 and 50 per cent are 80 or older.
"It's a lot more than dropping off meals," said Schamborzki. "We're serving very frail, isolated people who live in the community. That contact is often the only contact they have in a day."
The Health and Home Care Society of B.C. has been operating Meals on Wheels in Vancouver and Richmond since 1967. In 1996, Meals on Wheels added a service using Chinese-language volunteers.
Through both programs, meals are delivered weekdays between 11 a.m. and 1 p.m.
But, Schamborzki said, volunteers are desperately needed now to keep the program rolling. Schamborzki added she and other administration staff members have been helping to deliver the meals.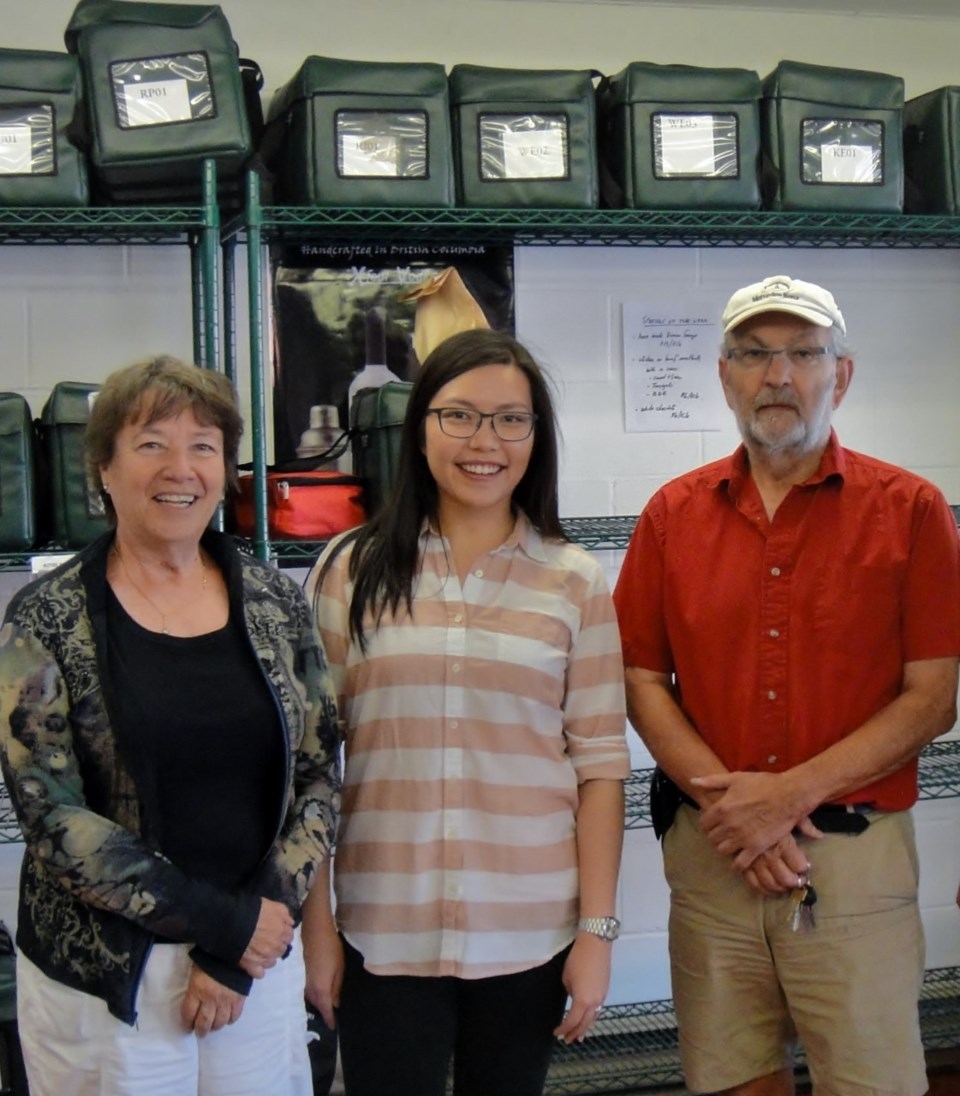 Due to a shortage of Chinese-speaking volunteers, Schamborzki attempted to drop off a meal to a Chinese client who refused to open the door. Schamborzki left and continued dropping off other meals until a Chinese-speaking staff member was able to reach the man and explain all was well.
"When I went back, he opened the door, said Schamborzki. "And sometimes clients are slow to answer the door because they have hearing problems or mobility issues. That's why it can take up to two hours to finish a route."
That also adds concerns that some volunteers could begin to burn out and that's something Care B.C. wants to avoid.
"But, right now we sometimes have to ask, 'Can you do one more shift?'" said Schamborzki. "We need 60 a day."
Volunteers are needed to not only drive, but also to deliver meals. Schamborzki says parking is such an issue, especially in Vancouver, that the driver often circles the block while the server delivers the meal – so, a driver's licence isn't necessary.
But, Schamborzki added, a criminal records check is needed though at this point the organization is so short of volunteers it's accepting them during their waiting period.
"But they're paired with a known volunteer so it's working," said Schamborzki.
Anyone interested in volunteering with Meals on Wheels can visit carebc.ca.
@sthomas10