When 1,300 Trend Micro employees descended on Vancouver for the company's annual sales kick-off earlier this month, they did all the usual things convention-goers do.
They learned about the innovations the cyber security company was embracing, cheered on one another at training workshops and schmoozed at the awards dinner.
But they also did something that's not as typical: each of them volunteered for four hours at two local schools. And before they left, each school was $33,000 richer.
This was Vancouver's largest-ever convention-related corporate social responsibility initiative, says Carrie Leung of Tourism Vancouver.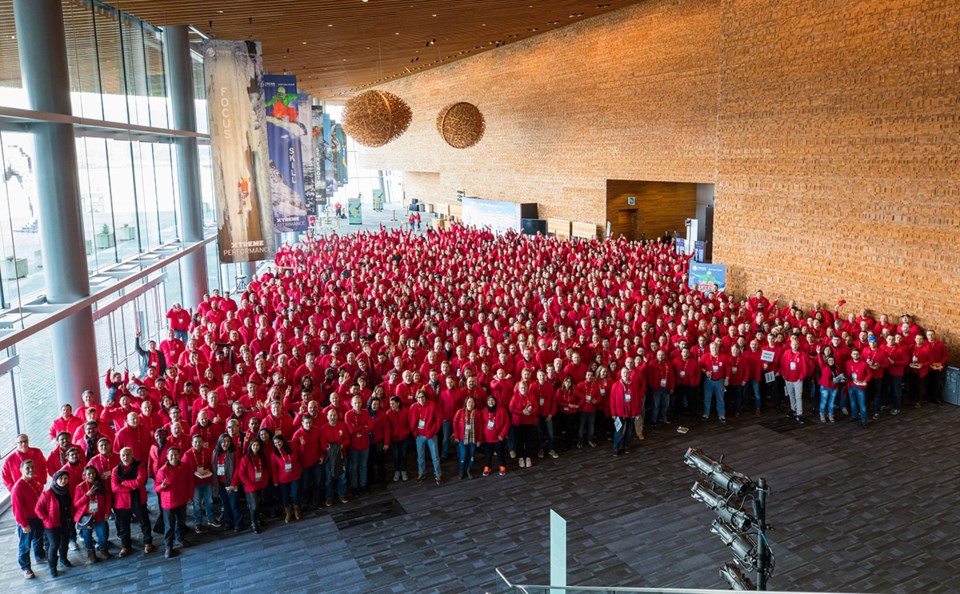 While convention business is estimated to add $500 million a year in spin-off benefits to Vancouver's economy, and many companies have social giving programs, Leung is noticing that Trend Micro's donation to its host city is part of a growing trend.
"We feel it's important that Vancouverites know when conferences leave important legacies in Vancouver," she said.
Trend Micro's Vancouver initiative had several components. Staff raised $33,000 amongst themselves, which the company matched. This enabled the two $33,000 cheque presentations, one at Lord Strathcona elementary and the other at Grandview elementary.
At the schools, the staff walked the students through its Internet Safety for Kids program. Students were presented with scenarios that gave them a chance to practise smart choices.
Trend Micro staff also hosted a World Fair introduced students to the culture of the 13 countries where they hailed from: Japan, Taiwan, Singapore, Australia, Brazil, Canada, the U.S. Ireland, France, Germany, the U.K., India and Egypt.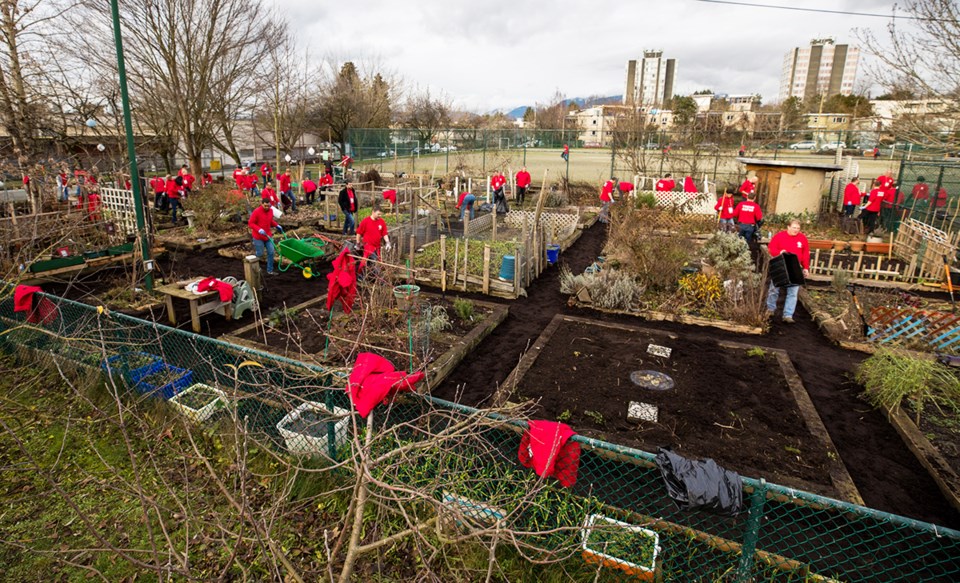 And together, staff and students made soup using vegetables from community garden projects.
Dan Woodward, Trend Micro's vice-president of U.S. channels, says the initiative began a couple of years ago when, after a sales kick-off convention, the company's finance director asked, "What happens when we leave?"
The company has long been involved with corporate social giving, including a staff initiative to build 85 homes in the Philippines in 2013. But the finance director felt there was a chance to do more. Every year, she reaches out to the participants in the upcoming sales kick-off convention to raise money. If employees can get at least 20 other staff members to take part, the company will match the funds 100 per cent. Regardless of the region, half of the giving is related to schools.
As to the volunteering portion of the convention, Woodward says that at first "there was a lot of scratching of heads." The staff was loaded onto school buses and taken to schools in areas where families are financially challenged.
"People came back in tears, with stories to tell and saying, 'We have to do this again next year,'" Woodward says. "People were so excited to serve."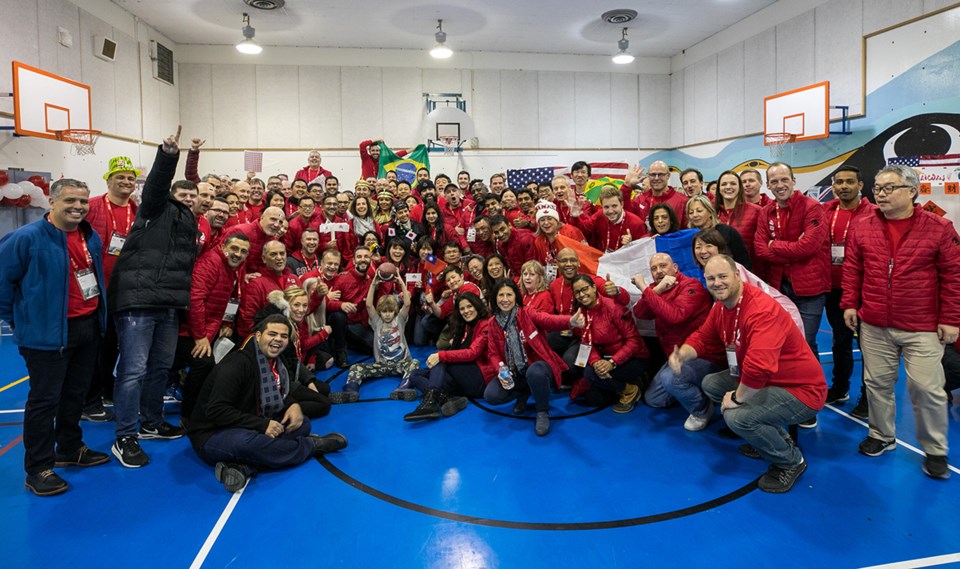 The company knew Vancouver was a beautiful city but also that beauty doesn't mask the fact that some families and children are struggling. In choosing the Vancouver recipients, "we wanted to find the schools where kids don't get the same as everyone else," Woodward says.
Staff really enjoyed the Vancouver event, he says. Some people "did not realize how beautiful Vancouver was and how polite Canadian people are," he says. "The only bad part of Vancouver is you don't know whether you'll get rain, sleet or sunshine."
Luckily, there was only sunshine the day the staff volunteered, creating an "awesome and amazing" experience.
Woodward, who lives in Provo, Utah, says he and his son were so enamoured with the city that they are returning for a holiday in a couple of weeks.