If you were to name some of Canada's most famous music producers — those who control both the creative and technical direction of an album — you might come up with Victoria's David Foster (Celine Dion, Michael Bublé, Rod Stewart) or Vancouver's Bob Rock (Metallica, AC/DC, the Tragically Hip) or maybe Toronto's Ben Mink (k.d. lang, Feist, Barenaked Ladies).
It's no coincidence that they're all men, because less than five per cent of music producers in Canada are women or non-binary. Of the 39 Producer of the Year awards that have been handed out at the Junos, women have picked up that trophy a mere five times.
Winners have included Alanis Morissette, Diana Krall and Joni Mitchell. At the East Coast Music Awards, Erin Costello won Producer of the Year in 2018. She was the first woman to win the award since they added the category in 2011. A woman has never won for music production at the Western Canadian Music Awards.
A few years ago, major music awards on both sides of the border faced backlash from several prominent female musicians and industry members for seemingly failing to reflect or promote gender equality. In particular, technical categories for music producers and engineers have been male dominated for as long as anyone can remember.
Allan Reid, the president and CEO of the Juno Awards, has been aware of the issue for years, but points to the submissions the Junos receive in the categories for producers and engineers.
"We get 70 to 80 submissions, but we get single digits from females," Reid told Maclean's Magazine in 2017. "So it speaks to the larger challenges in the industry. Is that a career path that women are picking in this industry? When you go to Nimbus in Vancouver and Metalworks Studio or Trebas Institute in Toronto and look at those courses, the majority of those students are usually male. There are definitely women there, but it's highly a male-based course." 
Vancouver musician and producer Jane Aurora is trying to change that. This spring, Aurora is spearheading a new program called the Producers Lounge, an initiative dedicated to elevating female and non-binary music producers, mixers and engineers into viable careers. The Producers Lounge is supported by Creative B.C. and the Province of British Columbia.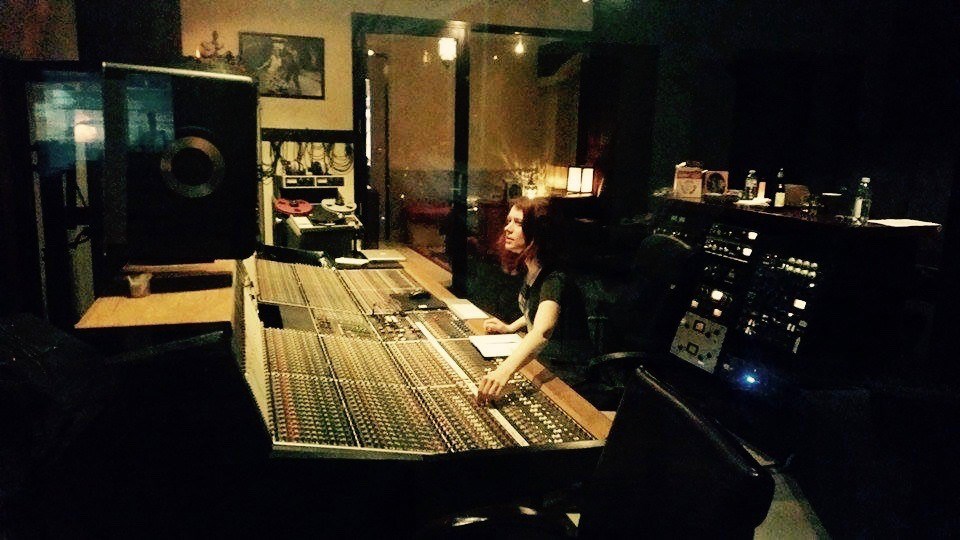 "Until recently, so many decision-making roles in music, both industry and creative, have been dominated by men," said Aurora, who has 20 years' experience in the industry, including producing. "It's a positive time to take action toward change. This program is about getting down to work, not only stating the statistical lack of gender equity, but providing a pathway toward equality."
BIPOC (black and Indigenous persons of colour) and LGBTQI2-S are strongly encouraged to apply.
From June to August, successful applicants will have the opportunity to attend events and workshops in Vancouver recording spaces such as Monarch and Blue Light Studios. Intensive master classes for more experienced producers will take place at the new Capsule Studios, which opens in July.
Participants will get the chance to work with both local and world-class female and non-binary producers and engineers, including Sylvia Massy (Johnny Cash, Red Hot Chili Peppers), Elisa Pangsaeng (Said the Whale, You Say Party, Hey Ocean), Alysha Brilla (a Juno-nominated self-producer) and the brilliant singer-songwriter and producer Rae Spoon.
Most workshops and master classes are free to those who make it into the program.
The application process is open now, and the window is short, closing May 15. You can apply on the Producers Lounge Facebook page. The schedule will be announced at the end of May.
"Applicants fill out a basic questionnaire identifying their skill level and interests, which at the same allows us to obtain valuable information about the active female and non-binary producers in B.C.," said Aurora. "Aside from the questionnaire, we require an uploaded track to demonstrate their ability. From there, the selection of successful applicants will be decided by a panel of B.C. music industry professionals."
Aurora believes that with some music gear businesses still sporting names such as Audio Bro and Gear Slutz, the industry still has a long way to go, but with programs like the Producers Lounge, positive change is upon us.
"At this stage, becoming a producer or engineer takes a very active choice of a passionate woman or non-binary identifying person busting through this cultural barrier," Aurora said. "However, there are more and more of us, and times are changing. I'm excited to be alive in a time where I have the opportunity to be part of a new chapter in the evolution of music production."
The online application form can be found HERE. 
grantlawrence12@gmail.com