As times change and more and more of Vancouver's unique businesses begin to shutdown, one video production team is making an effort to document the ones that are still around.
Vancouver company Timeframe Films has spent the past year working on a video series called Vital Vancouver, which focuses on the cool, unique, quirky, and historic little shops around the city that people may not have noticed.
Jonathan Giesbrecht, Time Frame's head of post-production and the series creator and editor, said the idea came to mind when his favourite movie theatre, Ridge Theatre, closed down a couple of years ago and was replaced with a condo development.
"One of the inspirations for the idea was that Vancouver is changing so quickly and a lot of the more interesting places are shutting down in favour of housing," he told Vancouver Is Awesome.
He said the series was a "passion project" for the team of creators — which includes Christoph Helms, Andreas Mannegren and Adam Schellenberg — who all chose businesses based on personal interests and enjoyment.
"We get hired to do promotions for all types of businesses but we don't always get to create videos for one's that we love," Giesbrecht said.
"We just want to shine a light on some of these places that we think are really cool, and it's also just an excuse for us to get really creative."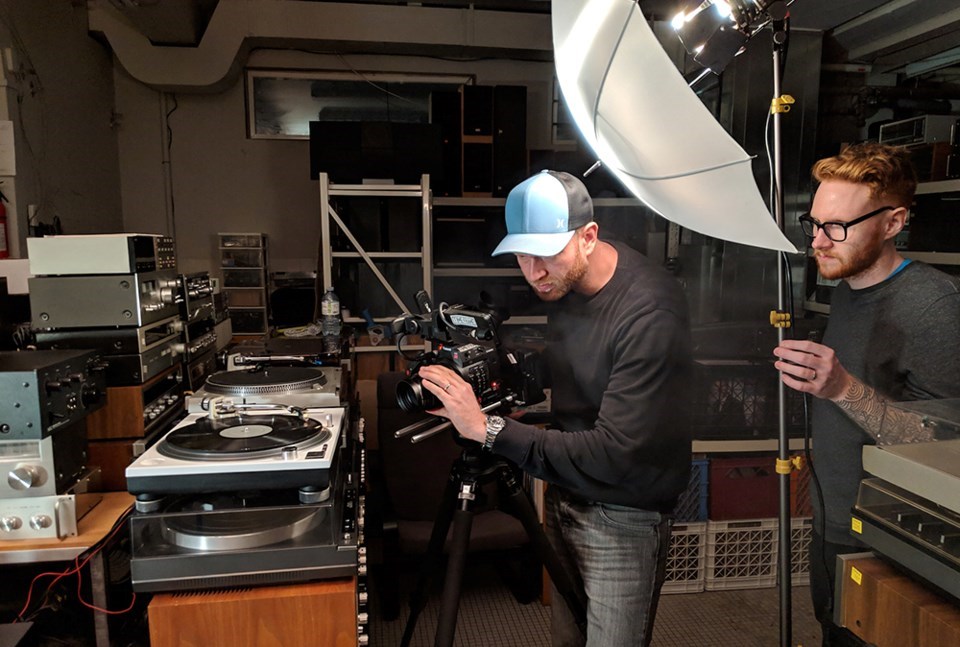 The first episode, released earlier this month, is on Lotusland Music and Electronics, a vintage audio gear and vinyl records store on Alma Street.
Passionate about music and vinyl records, Giesbrecht said the first episode was closest to his heart because he often went to Lotusland to browse through the store's collections.
The next episodes feature McLeod and Sons, a custom wood shop, The Electric Neon Company, where neon signs are made by hand, John's Jukes, a pinball machine, arcade game and jukebox repair shop, and Gloss Boudoir Photography Studio.
"The reason we wanted to do this is because we love these places," Giesbrecht reiterated.
"Some of these places are the last of their kind — I don't think there's any other vintage audio store in Vancouver other than Lotusland."
The 38-year-old, who has worked in the video production industry since 2007, hoped the short films would inspire people to visit the shops featured and help to preserve Vancouver's originality.
"They're the places that don't show up when you search 'places to visit in Vancouver,'" Giesbrecht said.
He said each of the two to three-minute long films were shot creatively and were all fairly different from one another, offering insight into the workings and history of each shop.
A new episode will be released each month, along with two other short videos, including a 'behind the scenes' and a 'behind the episode' which offer explanations on how the short films were shot and why the team chose each particular store.
The series is still in the works and the team has other businesses in mind to feature in upcoming episodes.
Vital Vancouver is being released on YouTube and is also being shared on Timeframe's Instagram page @timeframefilmsinc.
You can watch the first episode below: