The alley behind Ray-Cam Co-operative Centre in the Downtown Eastside made for a perfect soapbox derby racetrack.

There was just enough flatness at the start for runners to give the gravity-powered cars a good shove, and the pavement rolled into a loose S-curve with two lanes made out of hay bales to the finish, a line of white chalk drawn by using a broom as a ruler.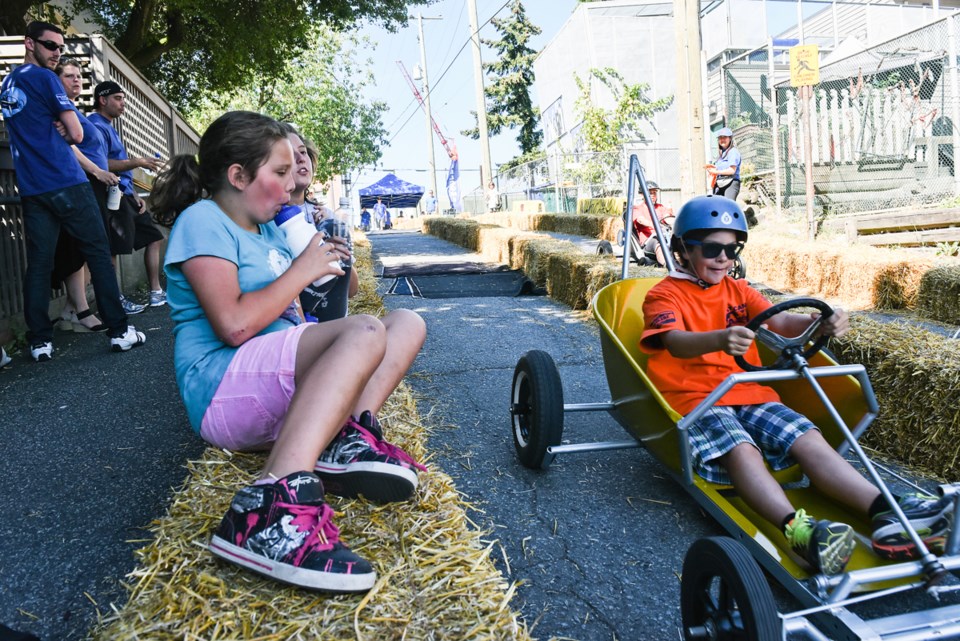 Turns out the place was also considered by kids to be the perfect dumping ground for stolen cars, the impetus for last Friday's races, which raised money for a program called NASKARZ, short for Never Again Steal Cars.

Community youth worker Alex Vasiljevic and Vancouver Police Department sergeant Tim Houchen founded the program in 2005. Both men understood theft was partially fuelled by a fascination with cars so they created a plan to redirect that interest to restoring and building vehicles.

Under mentorship, kids worked on cool cars such as a 1935 Ford sedan donated by Houchen himself, a Factory Five Cobra kit car and a 1965 Chrysler 300 — an $800 find. The program, run out of Vancouver Community College in partnership with Ray-Cam, the VPD and with the mechanical expertise of Jellybean Autocrafters, has helped more than 400 at-risk youth and, according to ICBC, has played a big part in helping reduce youth auto theft by 71 per cent in the city since its inception.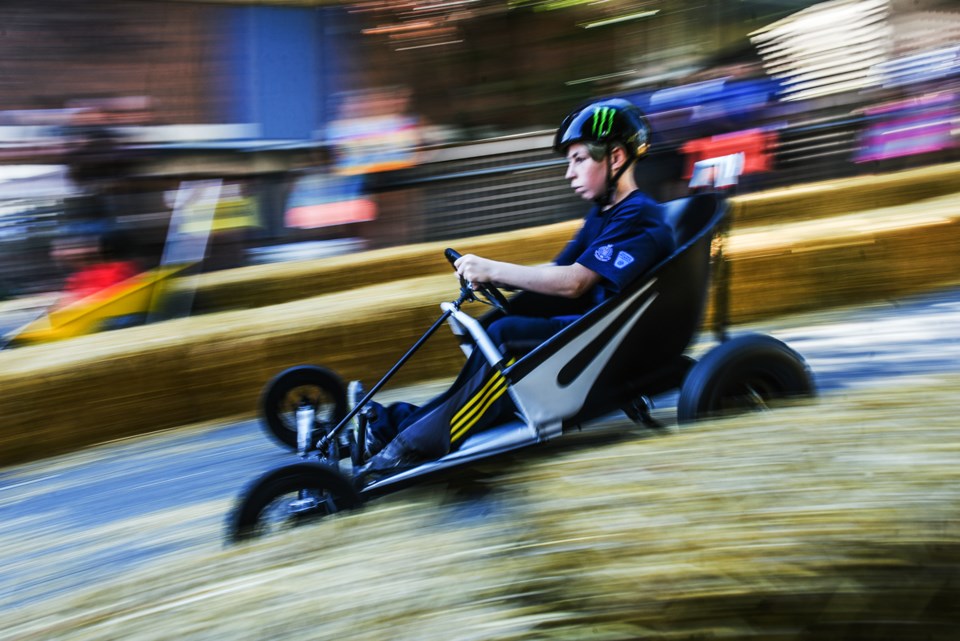 Houchen started NASKARZ after his stint ended with the B.C. Missing Women Investigation where some of his work included interviewing families. The stories of who the women were, and what their lives were like before they disappeared, echoed in his head.

"It's heartbreaking. A lot of people don't think you actually feel for them, but you do," he said during a morning break from setting up the alley track. "This program comes from that experience… I wanted to provide kids in the community, and in my community, an opportunity to go in a different direction… We now have kids who are the only kids in their family to graduate. In their entire lineage, they've never had a Grade 12 graduate. This is the stuff, this is what makes it worthwhile."

Houchen said he figured the program would be successful given the interest in cars although initially it was a tough sell to some of his peers.

"Imagine trying to do something that's never been done before," he said, adding that for some people it's easier to say no than it is to say yes, especially when they believe bad kids should be locked up to learn a lesson.
"I don't want to see kids going to jail. I want to see kids prosper. I want to see kids get into an education, get into a healthy lifestyle, a healthy community and be healthy themselves. And that's how you do it, by showing them how."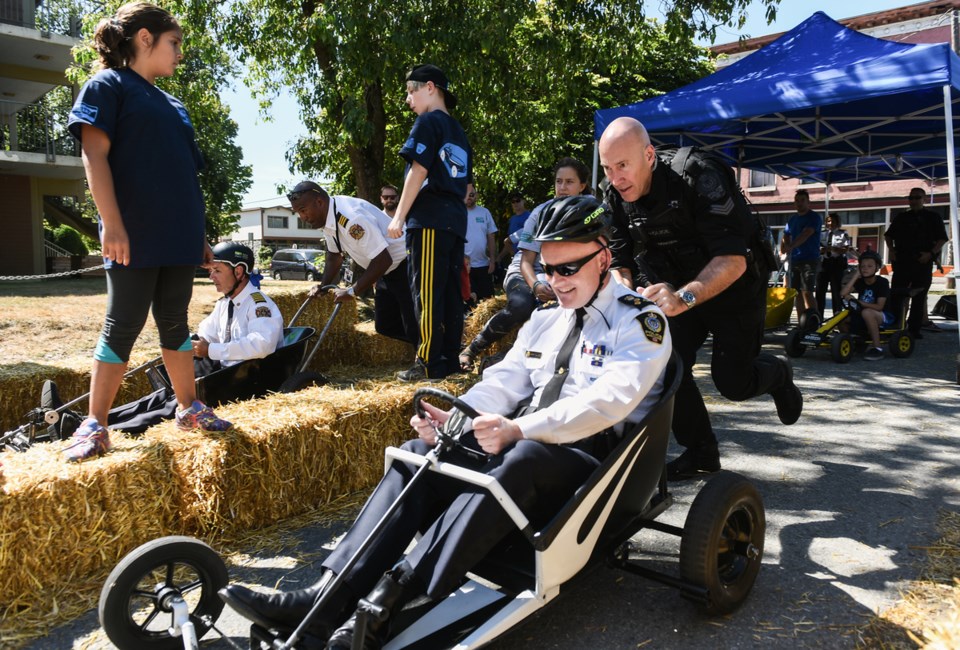 It's showing, rather than telling, that resonates with this crew. Houchen remembered a 16-year-old girl who came through the program. She was a mother and dependent on alcohol. She didn't connect with anybody, but connected to a car — the '65 Chrysler that spent years forgotten in a barn.

"And she would come in early, and she would stay late. She was one of these kids who connected in an odd way and she figured it out for herself," Houchen recalled. "There was no one to push her, prod her, pull her… Until she figured she needed help and then a relationship developed."

Houchen added, with some pride in his voice, the young woman is now a productive member of society and a good parent. In the first year of the program, Houchen and other volunteers had their hands full — he remembered several participants known to steal 10 cars each a week.

NASKARZ isn't limited to fixing up old cars. In addition to various art projects and helping out in the community, the kids also built the soapbox racers.

They were made from wheelbarrows, which served a two-fold purpose; the cars had a rat-rod look to them and they were also durable so they could withstand crashes into hay bales. There were several community teams in the races, and each raised $2,000 to race.

"I love to have a kid come back and go, 'Hey!' and shake my hand and tell me they're doing well and doing this or doing that," said Houchen. "That's my driver."

@rebeccablissett