If you peered into one of the rooms on the top floor of the Vancouver Masonic Centre Saturday morning, you would've seen Finland's Guy Windsor lead a workshop on the medieval longsword. Next room over, Eric Myers and Puck Curtis, both from Sacramento, Calif., taught swordplay students a class called "From Theory, Victory."
Other workshops during the third biennial Vancouver International Swordplay Symposium held Thursday to Sunday included Christian Tobler's study of footwork, guards, blows and cutting patterns; Mark Mikita's disarmament workshop; and Tom Leoni's Bolognese Two Sword study.
This tiny sampling of the symposium's lineup is a big indication of its reputation, which can be measured by the number of out-of-town attendees who came from all over North America to attend. Devon Boorman, director and co-founder of Vancouver's Academie Duello, which hosts the symposium, estimated 40 per cent of the 120 students came from the far corners of Canada and the U.S.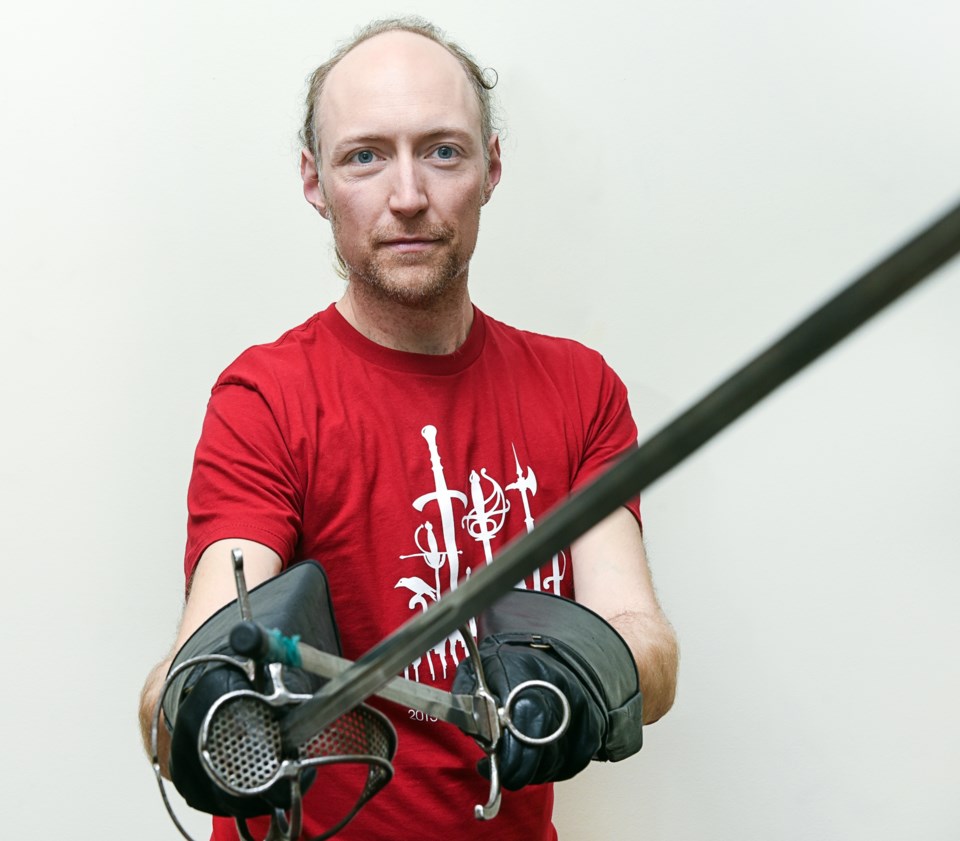 "The goal of it is to expand people's practice of swordplay and to also invite swordsmanship communities around the world," Boorman said after teaching his morning master class on the Italian rapier. "When we first started, we felt Academie Duello was a very special place, and we wanted people to see it."
Boorman knows a bit about starting something from nothing. Academie Duello, which is the largest European swordplay and Western martial arts school in the world, began in 2004 with just a few people who practised at the Robson Square skating rink during the warmer months when the ice wasn't in. When a few more people joined, the school moved to Crown Square on Hastings Street. Six years ago, it moved a few doors down to the large brick-walled space previously occupied by music store Long & McQuade to accommodate its membership of 200.
Even Boorman's martial arts education had humble beginnings. As a boy, he was inspired by watching Zorro movies (he still has the hat his mother made him as part of a costume when he was 10 years old), and sought out fencing classes. There were none, especially for young teens, but he did discover a Society for Creative Anachronism group that practised historical fencing as part of its repertoire.
"They met not far from where I was living, in Guildford, and they met in an underground parking lot of a building of one of the people in the class that lived there — it was very Highlander," Boorman said, referring to the cult fantasy film. "And, in fact, the swordmaster for Highlander was in the group, which made it even extra Highlander!"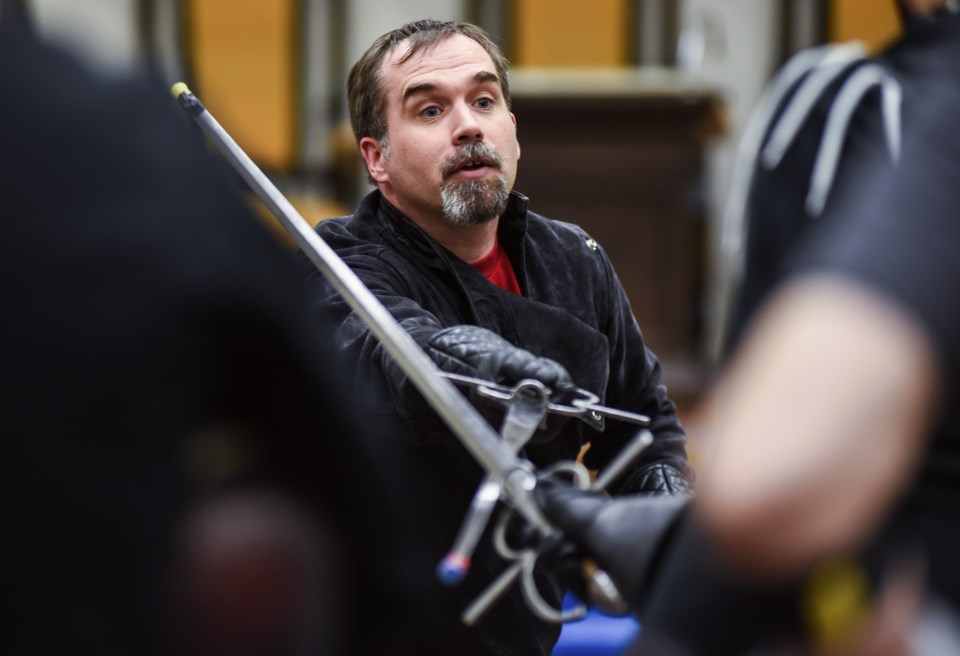 Being a part of that dedicated group those years ago, especially one that included F. Braun McAsh, was the spark that fired up Boorman's interest in all aspects of swordplay. The physical nature of the martial art aside, he also is involved in the translation and interpretation of historical documents surrounding European sword culture, some of which is on display at his school.
"It isn't people running around, pretending they're in history or pretending to fight dragons or something like that. In swordplay the context is historical, but that's true of any martial art," Boorman said. "Even though the context we're training for is not one you're typically going to encounter on the street — very few people end up in spontaneous sword fights — it doesn't make it any less relevant.
"This happens to have a beautiful connection to history and a one-on-one competitive element that's exciting for people."
rvblissett@gmail.com
twitter.com/rebeccablissett