When Leef Evans first started to hang out in the art room at Coast Mental Health's resource centre, his artwork was a lot like his life: locked up in a very tightly constrained space.
"I have an enormous facility for isolation," he says. "I've stayed in my apartment for an entire month."
Today, Evans is a talented painter whose prodigious output adorns the walls of many board rooms, offices and living rooms. A painting of Coast's club room on West 11th Avenue is also featured on all the promotional materials of the 2017 Courage To Come Back awards, Coast's annual major fundraiser.
While proud of his work, the paintings themselves are not what's important to him. They are simply the end result of what's been a very healing, very healthy process of coping with severe depression.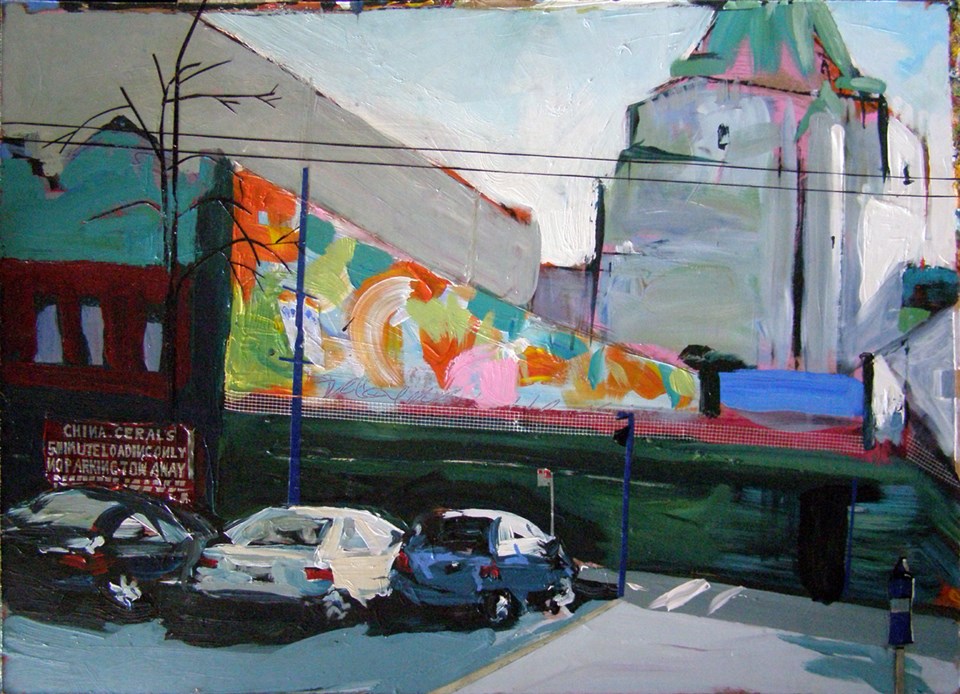 "Painting is pure therapy for me," says Evans, who often comes to the art room seven days a week. "I can make a mistake and screw up the entire entire painting but I don't care about this painting. I care about painting this painting. When I'm done it's either good or it's bad. It doesn't matter because I'm just onto the next....
"If the painting is going well, it's the best thing I've ever done. You're in the joy. That's why nothing I do is precious. Painting is the verb, not the noun — it's the act of painting, it's not the painting."
Before he discovered the art room, Evans expressed himself with words. Although he's an extremely erudite and insightful, writing took him too deep into his mind. The problems he was trying to escape became even more present as he put thought to paper.
"With writing you have to go after honest things and they're at the top of a lot of refuse," he says. "It takes me back to a bad place."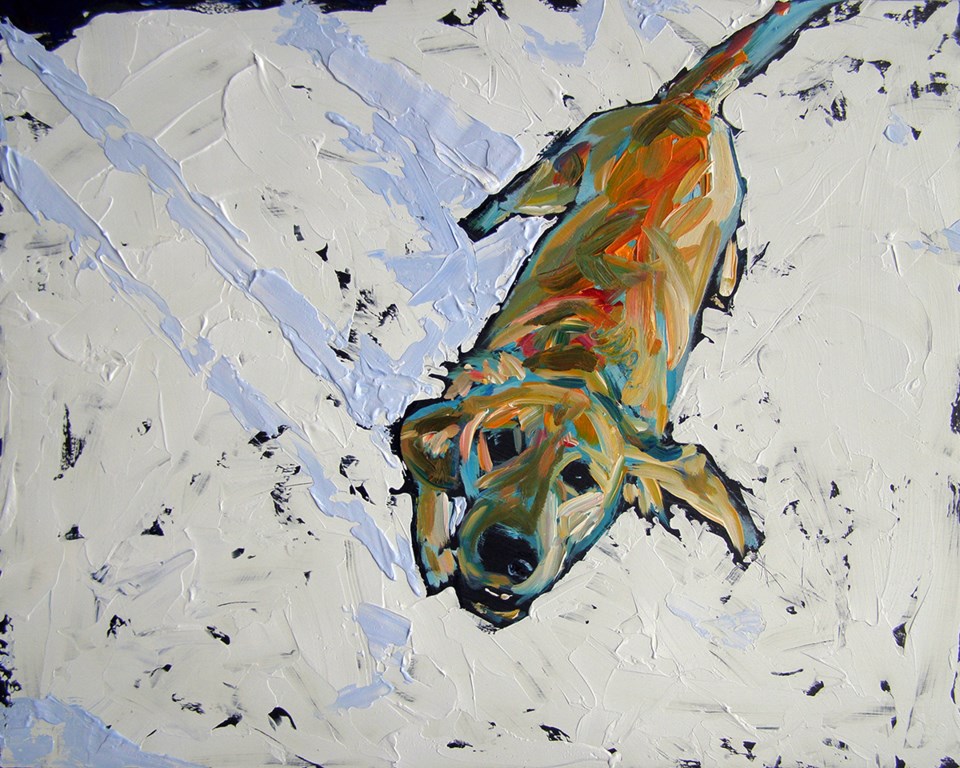 His paintings are therefore deliberately non-autobiographical. The Vancouver scenes he paints are sometimes mundane, sometimes iconic and always intriguing, just as photographer Fred Herzog celebrated the everyday life of Vancouver that most of us take for granted. 
Jeanne Krabbendam remembers when Evans first arrived at her weekly sessions in the art room. He sat apart from the others, head and shoulders bent over a piece of paper on which he drew highly detailed designs on a very small surface, not talking to anyone.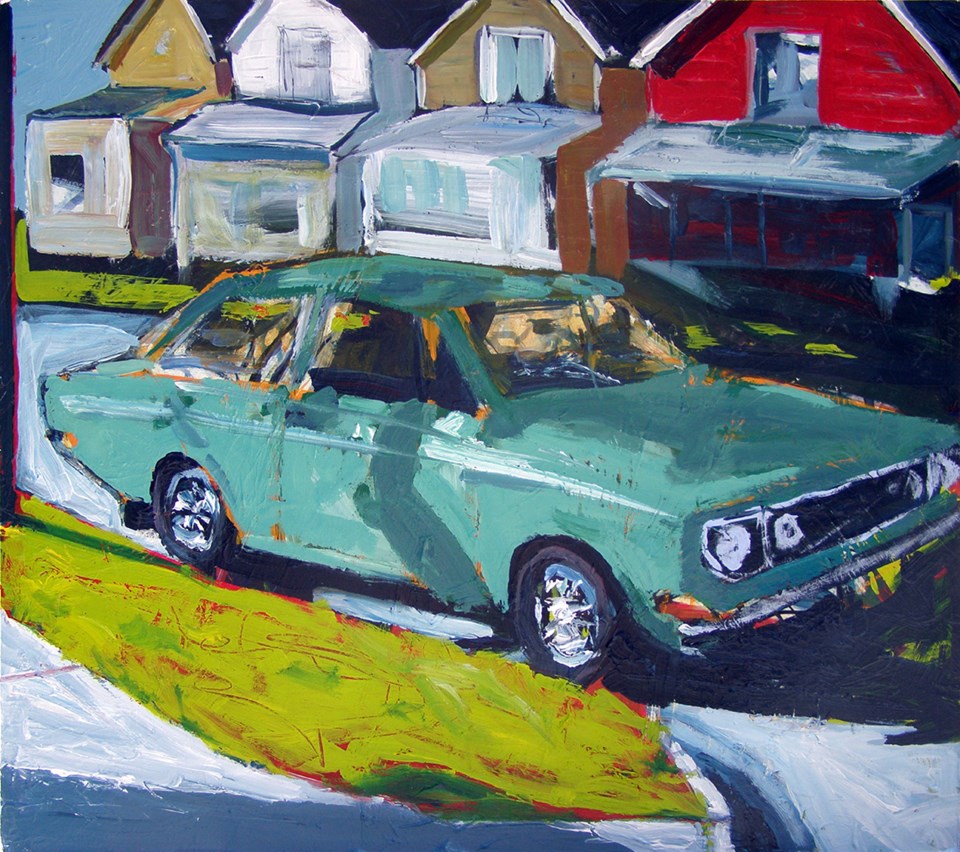 Eventually, Evans started to look up and engage, if even briefly, with those around him. It's a far cry for how he works today, paint brush in one hand, a photo he took in his other, freely moving over the canvas and waxing eloquent about life and art.
Krabbendam, who is a professional artist and Emily Carr university instructor, has been the volunteer facilitator of the Thursday morning drop-in since 2004. But the drop-in is not to be confused with an art class.
"They only get direction when they ask for it," she says. Pop-up classes sometimes occur when she's working on one of her own pieces and someone comes over to ask about her technique but the primary goal is to provide a welcoming space for everyone.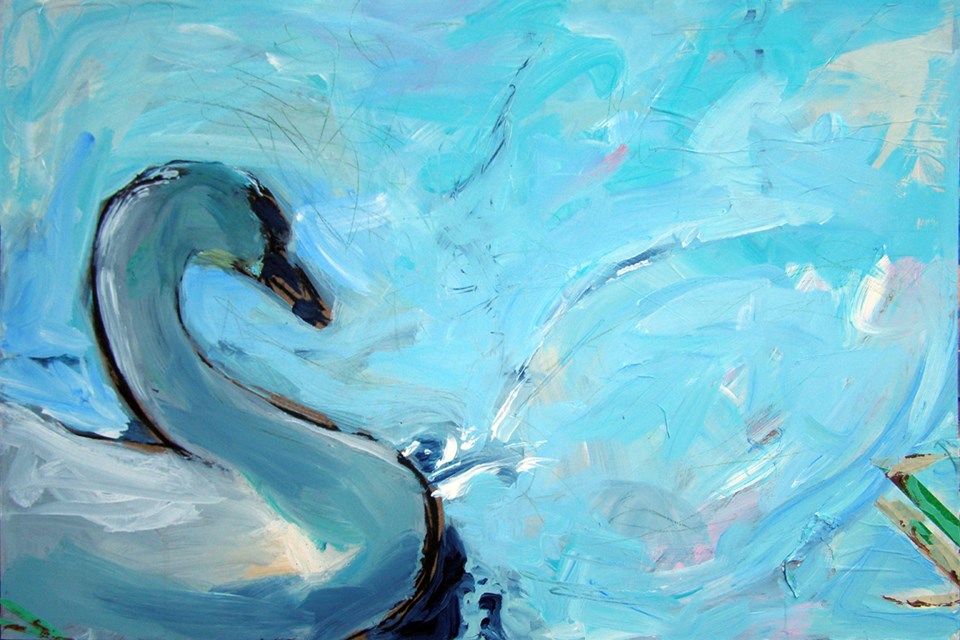 "Art has a huge door," Evans says. "It's immediately inclusive. And here, whatever you want to do is available to you."
Perhaps most importantly, the art that's created in the room is never critiqued. "There's such a thing as constructive criticism but so often it's a way to rip someone to shreds," Krabbendam says. "We look immediately at what's good with it — 'I love what you're doing here….'
"It gives members the knowledge that they are accepted and respected people."
It's also refreshing to be around people who understand the struggles of coping with mental illness, Evans says. "We often sit around and share horror stories. There are things you can't even say to your shrink. It's gallows humour, that's what it is."