For several colourful weeks each year in the city, cherry blossoms are in full bloom. Thanks to the Vancouver Cherry Blossom Festival (VCBF), fans of the pink and white petals can enjoy them with fellow flower lovers.   
During the month of April, VCBF celebrates the beauty of the flowering trees at several locations around Vancouver including the Burrard Skytrain Station, Queen Elizabeth Park and VanDusen Gardens.
Nearly 100 years ago, Japanese cherry trees were presented to the City of Vancouver and planted at the Japanese cenotaph in Stanley Park to honour Japanese Canadians who served in the First World War. Today, there are approximately 40,000 cherry blossom trees in Metro Vancouver.
When founder and creative director Linda Poole started the festival 13 years ago, she never expected the event would gain so much popularity. This year, she expects more than 100,000 people to participate in the festivities.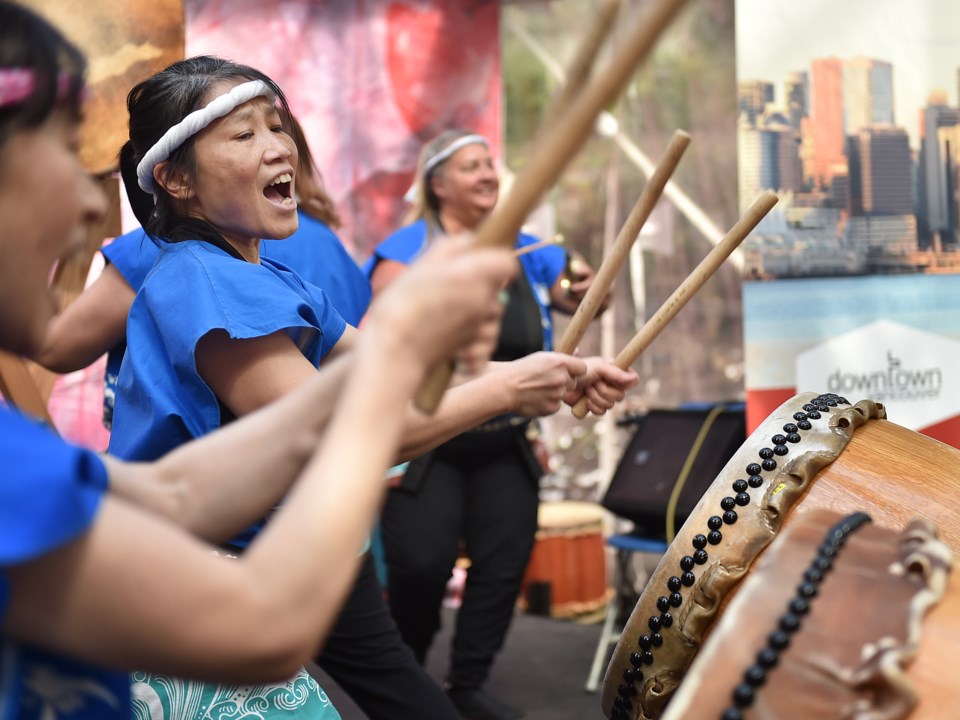 Poole was in pink at the festival's April 4 kickoff event at the Burrard SkyTrain Station, which attracted hundreds — many of whom took the opportunity to take selfies with the cherry blossom trees outside the station. The event also featured entertainment from traditional Japanese Katari Taiko drumming to contemporary African music from Zimbabwe.
Community inclusion support worker Oksana Kendzerska travelled from Richmond to the kickoff even with two of her clients.
"We always try to make an enjoyable and interesting program for our clientsand both of my clientslove music so, the live music was the highlight," said Kendzerska.
The festival, which runs until April 28, includes a haiku workshop, painting classes, a picnic and a Sakura Japan fair hosted at various locations around Vancouver.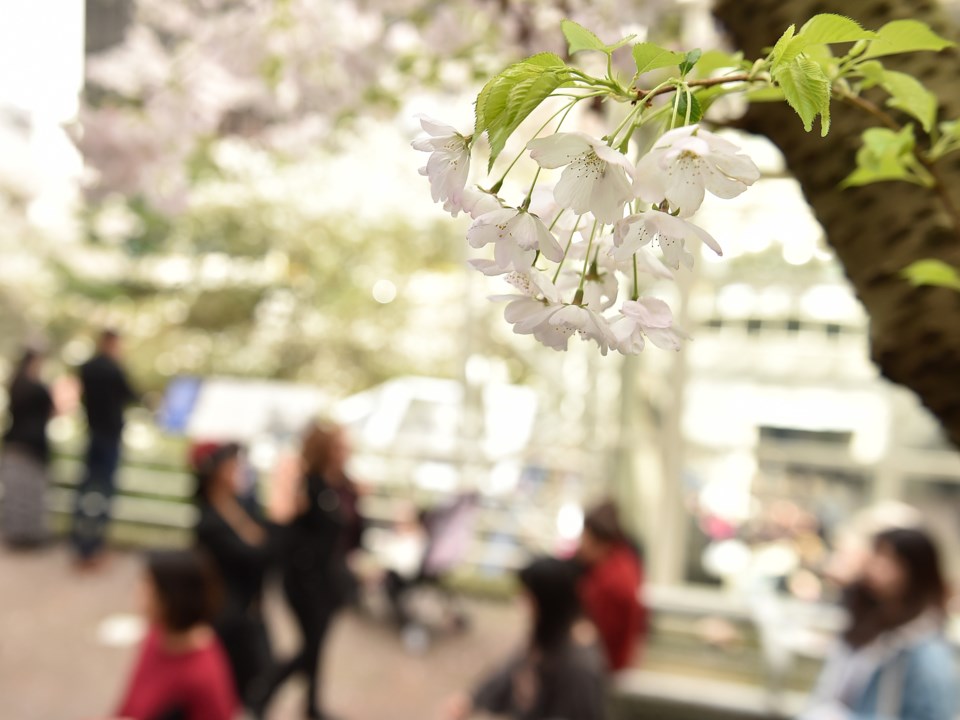 But don't take the cherry blossoms for granted because they won't last long.
"[According to a Japanese belief], cherry trees are as fleeting as our own lives, so you have to grasp the moment when they come into bloom and celebrate," said Poole.
For more information, go to vcbf.ca.
pooleacp@gmail.com