Richard Pass has a wish list.
The chief executive officer of Ronald McDonald House B.C. and Yukon wants another space to better meet the needs of the families of seriously ill or injured children from across B.C.
"We're full all the time," said Pass, of the Heather Street home, which celebrated five years in July. "But we always leave two rooms available because the helicopter lands every night."
Those helicopters land at the adjacent B.C. Children's Hospital/B.C. Women's Hospital and Health Centre carrying patients needing critical care. When that patient is a child, there's a good chance their parents and caregivers are either already with them or will soon be arriving — and either way will be needing a place to stay.
The houses provide accommodation for seriously ill children and their families when they have to be in Vancouver for their child's major treatment. You can read about one family's experiences with Ronald McDonald House here.
It's been more than three decades since the first Ronald McDonald House opened in Vancouver. That facility was a 13-bedroom home in Shaughnessy, but it was quickly determined the need was much greater. In 2013, construction began on a 73-bedroom house located on the grounds of B.C. Children's Hospital. That house opened in July 2014 and now serves 2,000 families a year.
Pass said staff members are constantly juggling people and rooms in the house, which is why his personal wish list includes the purchase of two lots on Heather Street to build a second house that would accommodate another 73 families.
"Sometimes a family thinks they're going home, but they don't. And sometimes they get good news and they do get to go home for the weekend," said Pass. "Then they're out of here like a rocket."
The house provides storage for families who will be returning to the house in a week or two, so they don't have to take everything with them. Families come from across the province from towns and cities from beyond Chilliwack. Pass would like to see that change.
"I'd like to see a new space for short-term, local families," said Pass. "But right now we're short on space, so have to draw the line. But it would be nice for local families to have a place to come for coffee and get that much-needed support."
Pass would also like to see an education component added to a new facility. As it sits, sick kids can go to school at the hospital, but their siblings can't. And with families sometimes spending months at a time at Ronald McDonald House, that's a problem.
"This is a world-class facility for families, but I always want to do better and more for them," said Pass.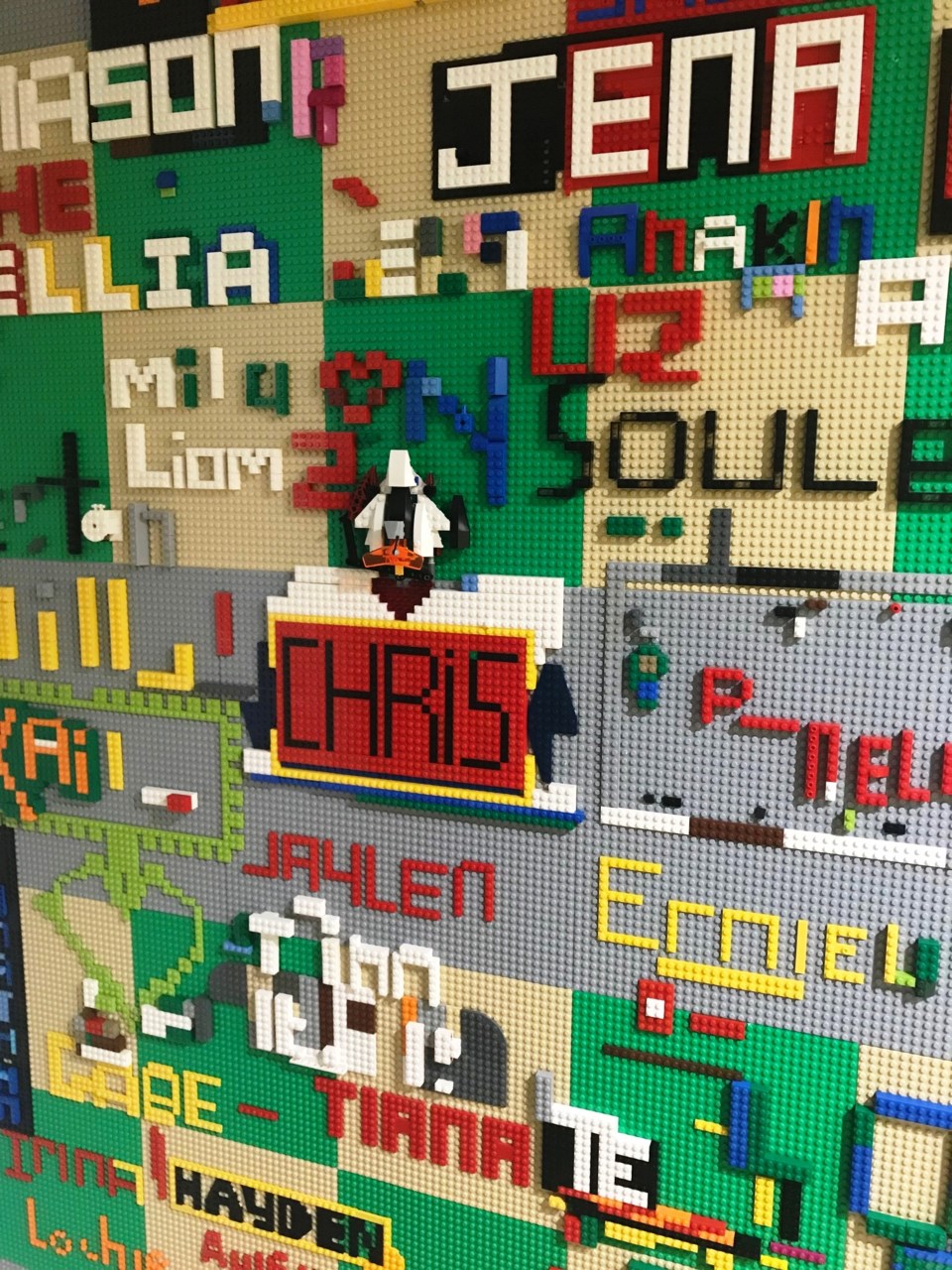 During a tour of the house, Pass shows off an arts and crafts studio, the LEGO room, shared indoor and outdoor spaces, basketball courts, a teen lounge with video games, and a fitness centre. Pass said the fitness centre is well used by parents blowing off stress.
The house is divided into four areas, dubbed Beach, Forest, Mountain and River, and each includes private bedrooms and bathrooms, industrial kitchens and laundry facilities. Meanwhile, a slide connects the second floor to the main level of the house. That slide was the inspiration of a six-year-old girl whose parents were part of a planning session regarding the needs of the house.
"At the end of the session, I asked, 'Anything else?'" remembered Pass. "And their little girl who had been playing nearby said, "Can we have a slide?' So, now we have a slide."
Pass can't stress enough the need for the vital support and services offered at Ronald McDonald House.
"We try and keep a little bit of professional distance, but when things go wrong we're here to support them because people are here for so long and sometimes it's the last time they'll be together as a family," said Pass. "But in the end, this is a house of hope."
Ronald McDonald House B.C. and Yukon is hosting its annual fundraiser, A Night to Dream gala and cocktail reception Oct. 4 at the Fairmont Pacific Rim hotel.
@sthomas10