Is the future of film as simple as a handful of acronyms: VR, AR, MR, 360º, CGI, and HMD?
If that all reads like future-tech gobbledygook, making sense of it is as easy as heading over to the Vancouver Virtual Reality Film Festival (YVRFF) this weekend, where local VR trailblazers are shepherding in the next frontier in screen-based entertainment. "Virtual reality, although it's very young right now and it's still in the experimental stages, both technologically and content production wise, is going to get to a point where it will be very commonplace," says YVRFF festival director Jessica Glass.
VR, or virtual reality, is a tech culture genre in which an increasing number of Vancouver content creators are staking a claim. It's also a growing segment of the entertainment industry: globally, the number of active VR users is forecasted to reach 171 million by 2018, and more than 250 apps are currently available for the VR ecosystem. 
The following paragraph contains a slew of future-tech definitions, starting with VR, which is "an immersion in a different world," says Glass, often using full CGI (AKA computer-generated imaging). VR is not to be confused with augmented reality, or AR, which adds elements into your actual reality via a screen or glasses. (Pokémon Go is a primo example of AR in action.) Other acronyms of note include MR, which is mixed reality involving the merging of real and virtual worlds; and HMD, or head-mounted displays, which include headsets through which VR experiences are facilitated and optimized. Early adapters know that VR and AR aren't the same, although MR is a hybrid of both. 360º and VR are often used interchangeably, but 360º is a flat, wrap-around image in the HMD, whereas VR is an immersive environment with which the viewer can interact.
But you don't need to understand any of that in order to enjoy the inaugural YVRFF, because the fest will cater to VR enthusiasts as well as the uninitiated, says Glass. Although VR is big in the gaming world, this particular event is dedicated to storytelling. "We wanted to showcase the idea of narrative storytelling within VR, to break away from the traditional idea of what a film festival is and create more of an immersive storytelling event," says Glass.
The first of its kind in Western Canada, the fest is the brainchild of a group of local tech industry stakeholders. Unlike traditional film festivals, audiences won't be sitting in a theatre staring at a rectangular screen; instead, its attendees will experience the films through head-mounted displays provided by YVRFF, which – bonus!– they're welcome to take home. "One of our mandates is to be able to help facilitate mass VR adoption for absolutely everybody who is interested in the technology," says Glass.
The festival's first edition features screenings of five VR films: Remember, a science-fiction short film exploring humanity's relationship with technology and its influence on reality; Misfits, an observational documentary shot behind the scenes of one of the world's most unusual modelling agencies; Micro Giants, a breakthrough blend of visual effects, animation and virtual reality technology that shows the world through the eyes of an insect; VR Wonders of the World - Episode Grand Canyon, a local production from Perspective Films; and My Brother's Keeper, a short film about two brothers fighting on opposite sides of the US Civil War.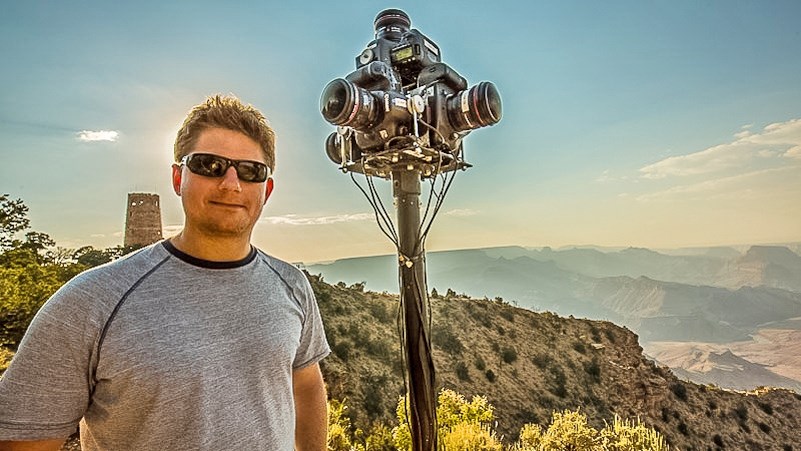 Beyond these five films, about 20 others will be showcased throughout the festival venue via a wide range of VR tech, including Samsung Gear VR, Oculus Rift and Microsoft HoloLens.
YVRFF received 114 film submissions from 39 countries – numbers that floored Glass and organizers. Says Glass: "People have asked, 'Is VR here to stay, is it up and coming, does anybody know about it?' Based on the quality of the films that we got, I would have to say that it's indeed here and it's here to stay." These filmmakers face new spins on old challenges, Glass adds. The technology is new, there are a lot of bugs to be worked out, it requires an incredible amount of computing power and it's not accessible to everyone.
"The tools of VR democratization haven't reached the level [where] they're accessible to everybody yet, but we're quickly reaching that point where it will no longer be a barrier," says Glass.
Filmmakers who want to make it in VR must first break free of traditional ideas about storytelling, says Glass. "If you're writing a script for a story that is for that virtual reality experience, you have to be thinking of, 'What if the viewer in this story does this, or looks here?' There are so many more anomalies that you have to pay attention to." So far, VR films are all in the three-to seven-minute range because "we're not able to handle much more than that physiologically without feeling a bit disoriented," says Glass, before adding that the day is quickly approaching when that will no longer be an issue.
Chris Bedyk, whose Grand Canyon episode screens at YVRFF, is one such filmmaker who embraced the challenges to great success. A cinematographer and camera operator whose lengthy credit list includes Deadpool, Watchmen, and TRON: Legacy, Bedyk was initially drawn to VR filmmaking in 2012 because of an ongoing interest in "the way people see the world and how they see a film," he says. In order to create his VR Wonders of the World 360º series (timelapse films showcasing the Northern Lights and the Grand Canyon), he had to invent the tech and workflow along the way. "I knew I had to create the tools to create the content," says Bedyk, who built his own 360º cameras using SLRs. "I was like the carpenter who had to build his hammer so he could build a shelf."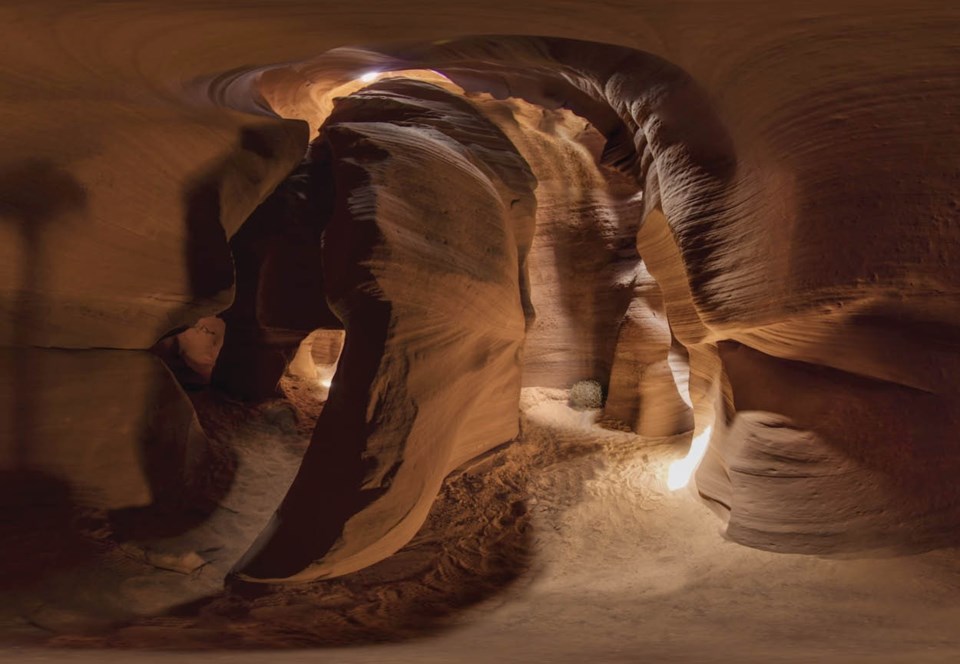 Bedyk creates 360˚ content through Perspective Films, his full service live action VR production agency & laboratory (perspectivefilms.ca). Bedyk doesn't think the emergence of VR tech signals the beginning of the end for traditional filmmaking. "I think it's a symbiotic relationship [between traditional and VR]," says Bedyk. "I don't see traditional ever going away. It's taken 100 years to develop. We are basically in the first couple of years of VR. Think of it as if the first black and white film camera was just invented in 2013, and we're in 2017. Who knows what comes after VR?"
As it looks to the future, YVRFF is also taking a nostalgic look back. The fest transforms CBC's Studio 700 into a retro airline terminal where attendees will encounter 1960s lounge music and Pan-Am style flight attendants. YVRFF's creative director Andy Chu had "a vision for ushering in the new age of this technology with a retro-futurism theme," says Glass. One major YVRFF tip: arrive with your phone fully charged, as you'll be streaming the curated films on your own device. The screenings run in 90-minute guided cycles and the programming will be hosted by hip hop artist Prevail on April 29. 
• YVRFF runs April 28 and 29 at CBC's Studio 700 (700 Hamilton Street, Vancouver). Ticket and FAQs at yvrff.com