While the rest of us have been either working from home, watching Netflix or perusing social media, one young actor has been busy live streaming a one-man, two-and-a-half hour production of Les Miserables.
 "I wanted to do something creative that day (March 23) to fill the void that the (Gateway) show would have. So, I decided to do it to honour the fact that I was supposed to start rehearsal that day," explained Jason Sakaki, a Steveston resident and McMath secondary grad.
Gateway Theatre's production, From Alaska, was cancelled earlier this month due to the COVID-19 pandemic.
Sakaki added, "(I didn't) think it would pick up so much traction with many people being super invested in the show," which was staged in every room in his house to give the impression of set changes.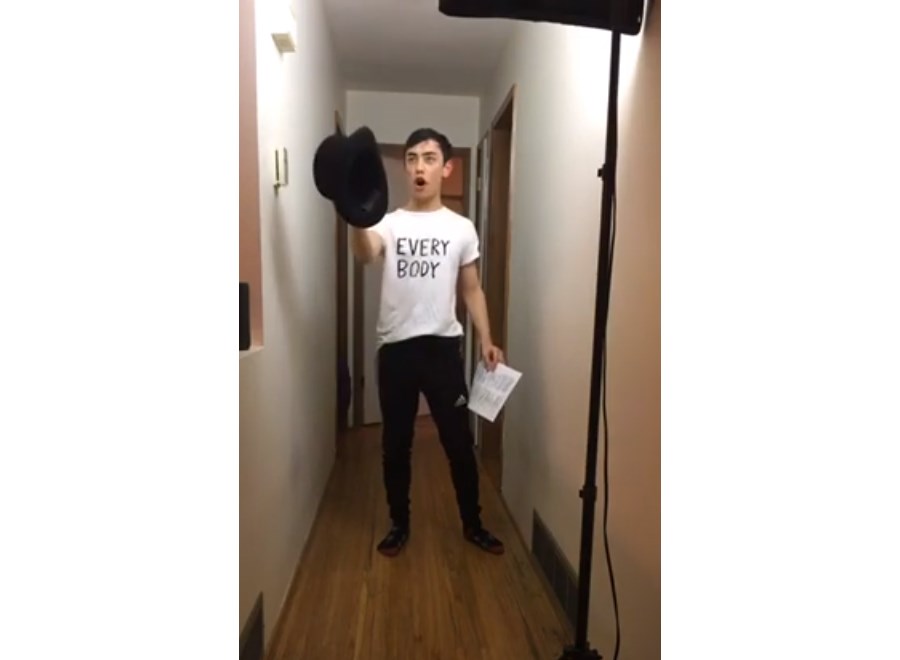 Sakaki's choice of Les Miserables was no coincidence.
Les Miserables is a story about people going through a difficult time, similar to what Richmond and the world is going through today, he explained.
"We're in this time of 'what's happening next' and no one really knows. Even though the musical takes place in the 1800s, it's completely relevant to what we're experiencing right now," Sakaki added.
Like many residents, the pandemic is affecting Sakaki as a performing artist financially, but the fear of the community turning away from theatre frightens him even more.
"It's a little bit unsettling for actors because we don't know when it's going to end. Since we will not be able to get back to work until it's fully over. That's the scary thing right now I think," said Sakaki.
"What we're a little scared about is when we come back, are people going to come back to theatres and so … we want to keep them interested in what we're doing."
Sakaki will be hosting another one-man production of Beauty and the Beast on April 3 at 7 p.m. on Instagram @jasonsakaki.
For those who missed his Les Miserables show, the full show can be seen at bit.ly/lesmisakaki