Maureen Webb grew up poor. Even though she would go on to become one of the most celebrated casting directors in Vancouver — she won her fourth Leo Award for Best Casting in a Motion Picture earlier this year — Webb never forgot what it was like to grow up on the outside of privilege. She also never forgot the positive impact arts programs had on her during the meagre years of childhood.
She remembers discussing those arts programs with Cory Monteith, the Glee star who died in 2013. Webb had been close with Monteith since the early days of his career. Like Webb, Monteith had benefitted from youth arts programs.
"One of the things we both laughed about was our experience with programs when we were young that were just for a certain kind of a kid," says Webb.
Webb — and her sister, Donalda Weaver — yearned to create a free, low-barrier performing arts program for all kinds of kids: one where there was no means test, and where the only criteria was location (in this case, a home address on Vancouver's East Side), enthusiasm and commitment.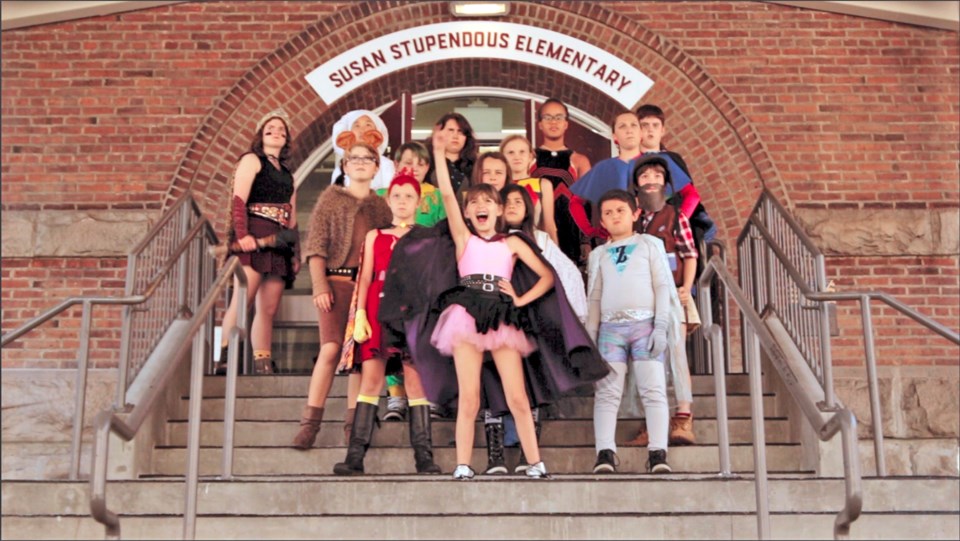 In 2012, Webb and Weaver did just that. They launched Project Limelight — a free performing arts program for enthusiastic kids ages eight to 15 living in the Downtown Eastside, Strathcona and Mount Pleasant.
Monteith was Project Limelight's celebrity champion from the very beginning. And when he died, his family named Project Limelight as one of the charities to which fans could make donations in his memory.
The Project Limelight formula hasn't changed much since 2012. Over the course of several months, the Limelight kids meet thrice weekly and work towards a show — often a musical built around a familiar fairytale. Their last one, Eastside Story, was an original work about a group of fairytale characters determined to save the basketball court where they play every night.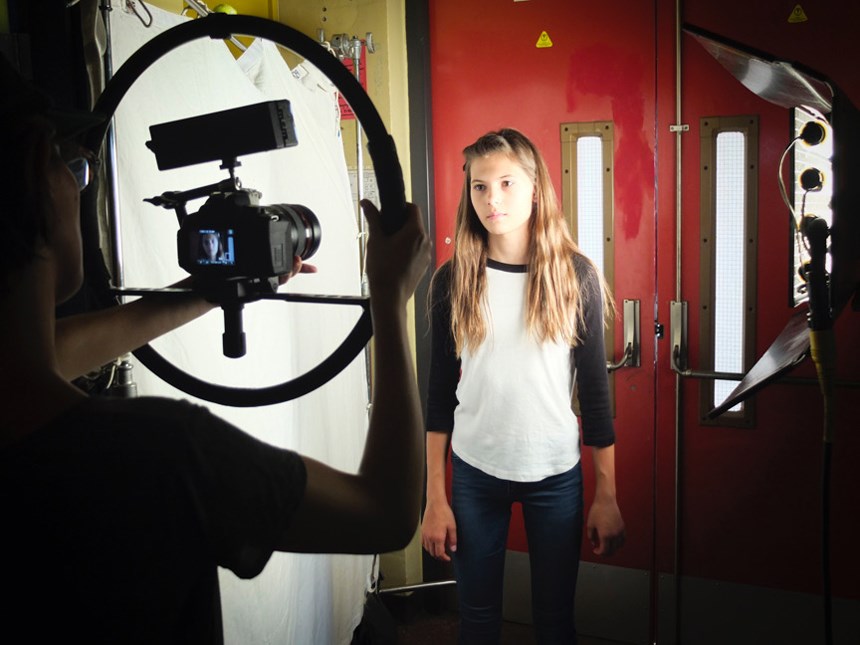 Some of the kids come to Limelight with social or medical issues; in its first year, one girl didn't utter a single word. "She was still in the play and we never heard her voice, but she had a wonderful time, and it was quite a feat to get her to be a part of it," recalls Webb.
The kids are fed a meal or snack every rehearsal. "We don't bother to ask if they're hungry — we just assume that they are," says Webb. "It's a part of our whole process. It's nothing fancy, but it's there and it's healthy."
While several of the Limelight kids have gone on to careers in the industry — such as Kyla Matthews, who appears on Anne with an E, and Hunter Dillon, who recurred on The Exorcist — the organization's goal isn't stardom.
"In very few cases is Limelight about encouraging kids to be actors," says Webb. "I think that keeping it at a non-professional level makes it fun, and just being on stage is such an incredible experience."
There are currently 100 kids on Project Limelight's waiting list.
This weekend, Project Limelight hits the big screen with the world premiere of The Girl With No Superpowers. The 20-minute short film was written and directed by Chris Ross and Tim Carlson and stars the Project Limelight kids and veteran actors Ken Lawson, Jill Morrison, Natalie Moon and Jillian Walchuck.
The film's plot can be found in its title: it's about a girl with no superpowers who enrolls in a school where everyone else is a gifted superhero.
"The thing with Project Limelight, you know you've been successful when you see the kids on the day of the performance, or in this case, on the day of the screening," says co-writer and co-director Ross, a veteran of several Project Limelight shows. And he observed moments of success during filming, including "when we brought the kids on the set and the lights were hung and the cameras were there and the set was all decorated, the experience of them seeing it all coming together, that was amazing."
Webb says she's asked all the time to expand Project Limelight to other areas in need, such as Vancouver Island and Surrey.
"Although we're tempted, we just don't have the bandwidth to do that," she says, noting that Project Limelight recently vacated its longtime space because rent had became too expensive. "We're going to keep it going. We can see the effect we've had on some kids' lives, and I know what the arts did for me as a kid."
The Girl With No Superpowers screens Nov. 18, 7 p.m. at SFU Woodward's. Details at projectlimelightsociety.org.
sabrina@yvrscreenscene.com