The annual Fair at the PNE is famous for its wooden roller coaster, Prize Home Lottery, midway games and, of course, weird food. And the creators of those unusual food offerings are not afraid to up the ante every year when it comes to creating one-of-a-kind dishes you probably won't find at too many places outside of the fair circuit. For those heading to the PNE this year, here are some tips you should know before tearing into that deep-fried chicken foot.
The chicken feet don't have toe nails: Chicky's Chicken owner Scott Dennis told me during a previous interview that he has an employee whose job is to clip the nails off the chicken feet before they're deep fried, dipped in batter and then deep fried again. Dennis says most people eat them plain, but some do go for a little ketchup or mustard.
Macaroni and cheese goes nicely on a hotdog:  In celebration of their 60th year at the Fair at the PNE, the gang at Super Footlong created the Double Bacon Mac N' Cheese Hotdog. The foot-long dog is wrapped in bacon and deep fried before being topped with bacon macaroni and cheese — because bacon.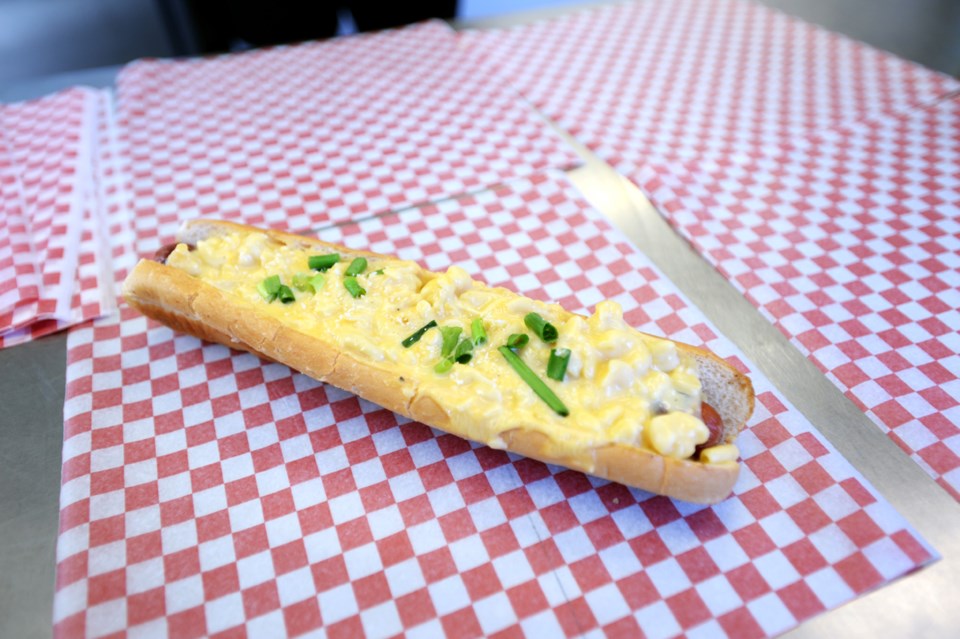 Sprinkles make life better: This year Steve O's Public House is serving up the Waffle Taco. This culinary confection includes ice cream hand rolled and mixed with your favourite toppings (Oreos, Skors, strawberries, you get the idea) served in a taco shell-shaped waffle cone, which is then topped with whipped cream and sprinkles.
For the first time the PNE has an authentic Dim Sum stand: Dim Sum Express is serving up bite-sized portions of dumplings, pork buns and Shumai, just to name a few of the offerings.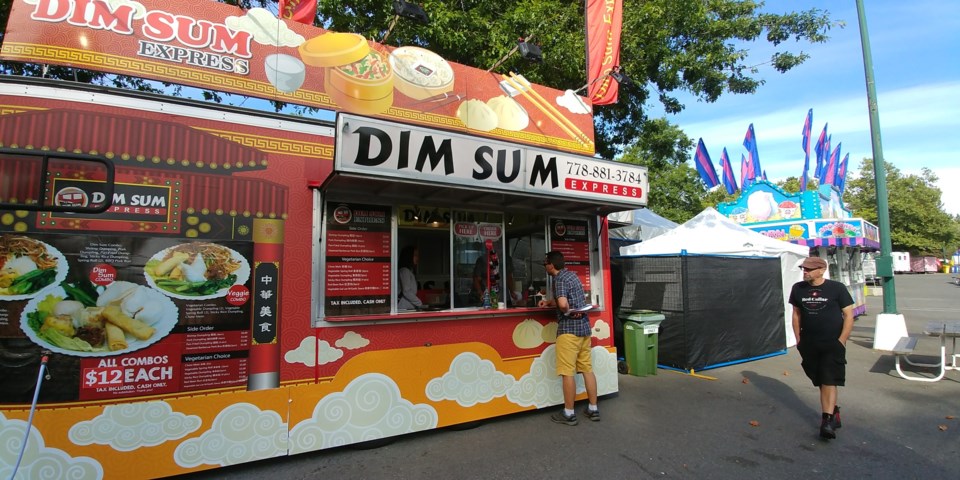 The crickets on the cricket burgers and cricket fries don't have legs: (And that is a relief.) These protein-packed insects are deep-fried and barbecued before being generously poured on top of hamburgers or French fries. They look and taste similar to sunflower seeds roasted with the shell on. I didn't try the fries because they were covered in gravy and I was afraid that would make the crickets soggy.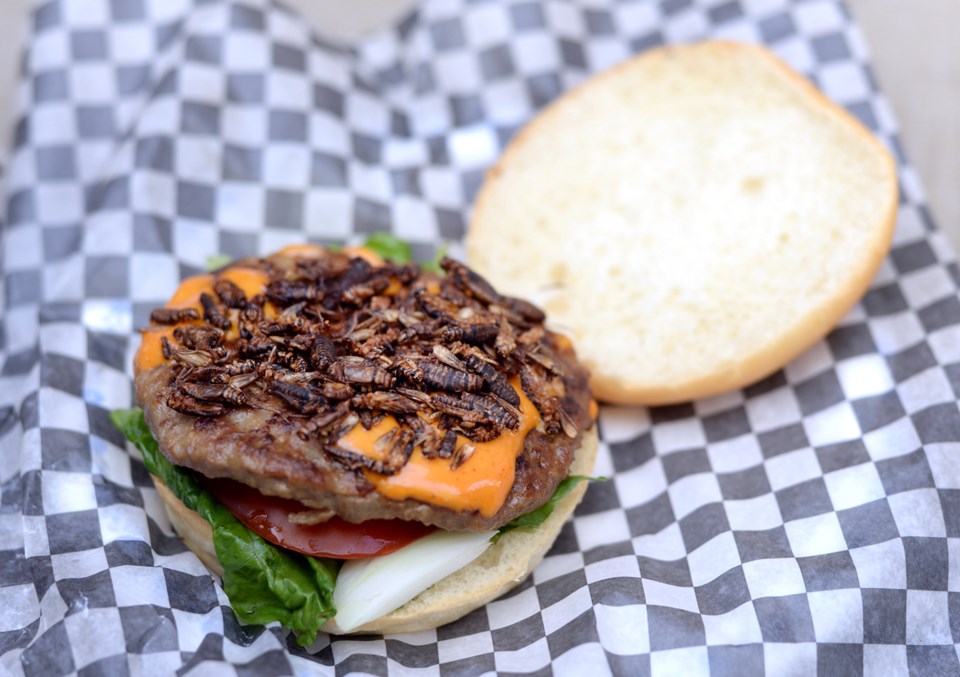 Yes, you can serve gravy on top of a funnel cake: Speaking of gravy, in honour of Canada 150 the Funnel Cake stand at the PNE is serving a classic poutine, including cheese curds and gravy, served on a sweet Pennsylvania Dutch funnel cake.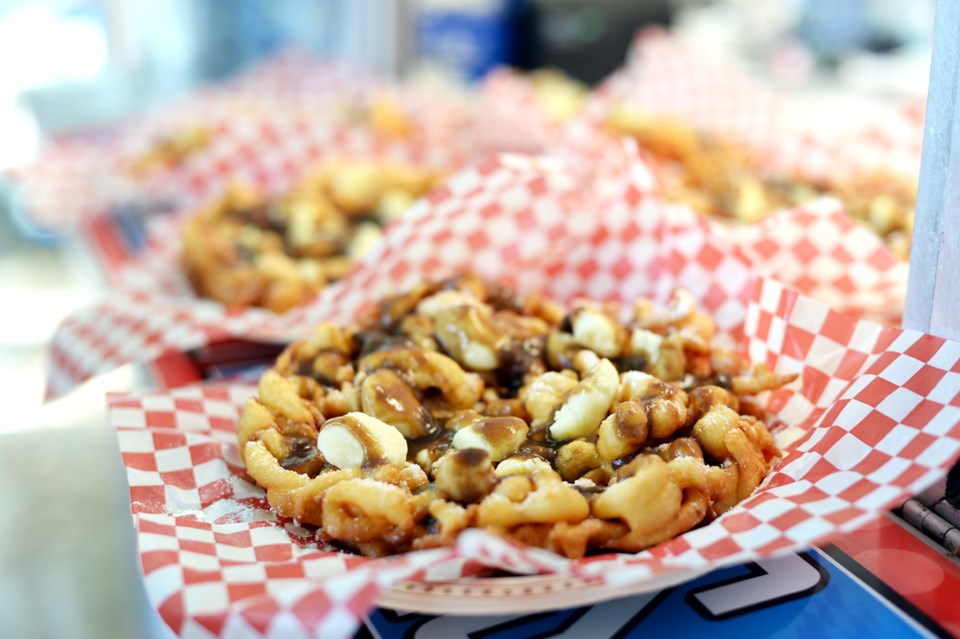 Beavertails are even better with chocolate: As if deep-fried dough sprinkled with sugar and cinnamon needed any help, PNE Beavertail has topped their creations with everything from chocolate and banana, chocolate-hazelnut spread, peanut butter and Reese's Pieces, and cookies and vanilla icing, just to name a few.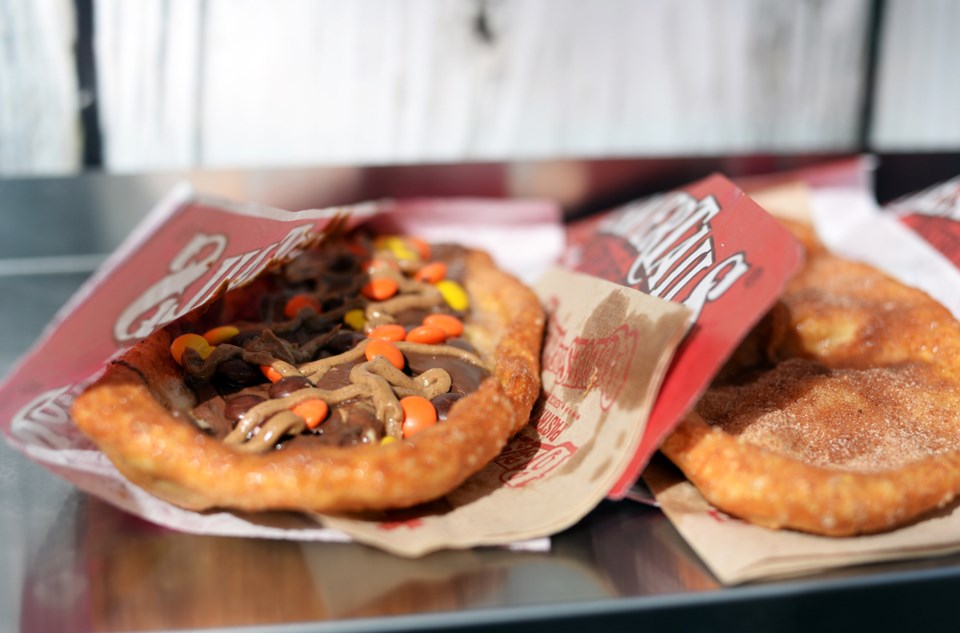 You can eat Jamaican-style fish and chips on an English-style double-decker bus: Double Decker Diner has put a Caribbean twist on an old favourite, though a delicious traditional version of fish and chips is also available. Bonus: You can take your food to the second floor of the open-air bus and enjoy your fish and chips while watching the world go by.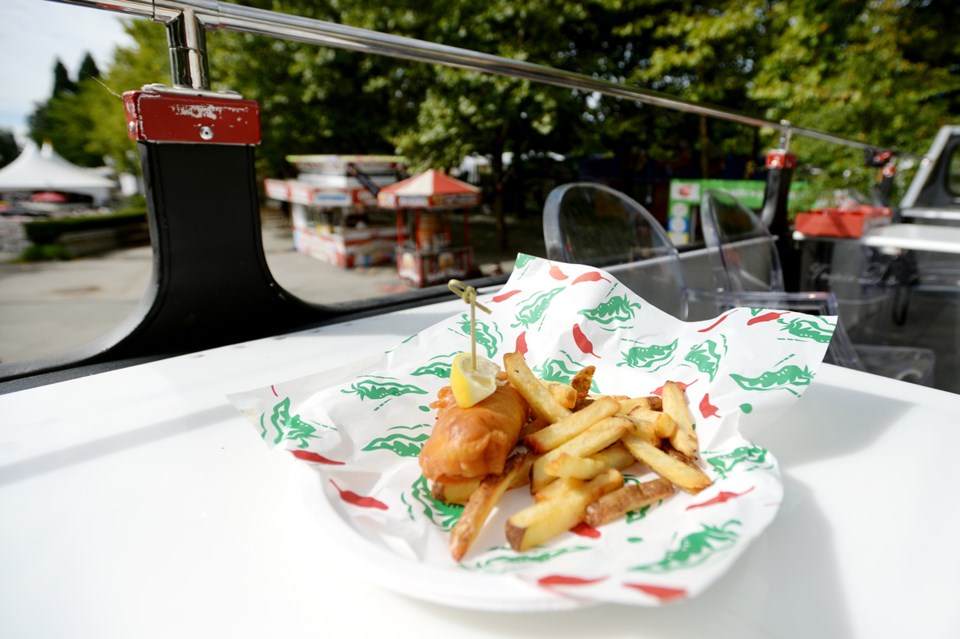 The PNE runs until Sept. 4. Details at pne.ca.