For the 12th year in a row, the Courier has scoured the streets of Vancouver and the loneliest recesses of the Internet in search of Christmas gift ideas that are unusual, strange and just plain wrong. This year's list is decidedly less bacon-focused than previous outings, but still sprinkled with an assortment of cheese, Stars Wars and zombie-themed items, reconfirming our suspicion that geeks shall inherit the earth. Happy holiday shopping.    

VPD Officer Posters (1886, 1910, 1930)
$9.99 at Vancouver Police Museum, 240 East Cordova, 604-665-3346, vancouverpolicemuseum.ca
Bring some authority to your dull, nicotine-stained basement suite walls with these bad boys in blue. Each poster "captures" — see what I did there — a different era of Vancouver police enforcement and the department's evolving uniform styles. Arresting stuff. I'll stop now.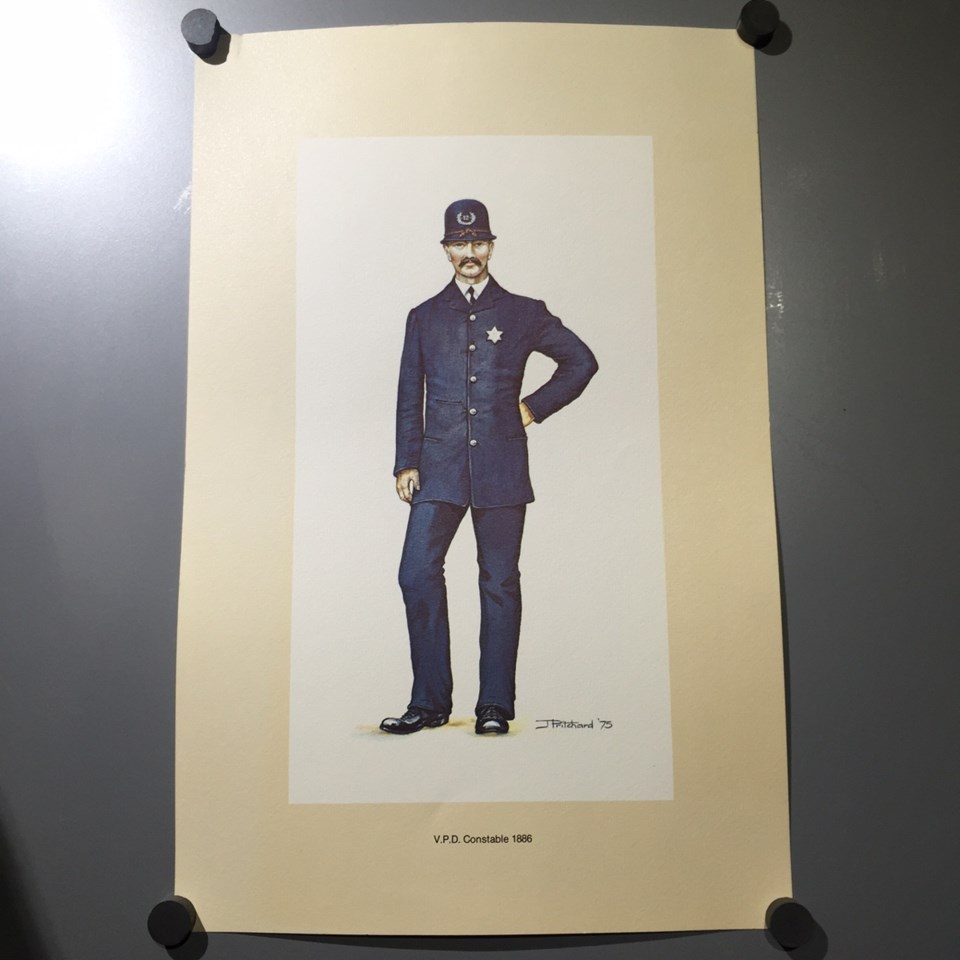 Bacon Boxer Briefs
$16.95 at Front and Co., 3772 Main St., 604-879-8431, frontandcompany.com
Consumerist society reached "peak bacon" a few years ago, but that hasn't stopped the gaunch industry from catching a ride on the novelty pork train. On the bright side, the likelihood of anyone besides your mom coming in close contact with your meat-adorned underwear is pretty low.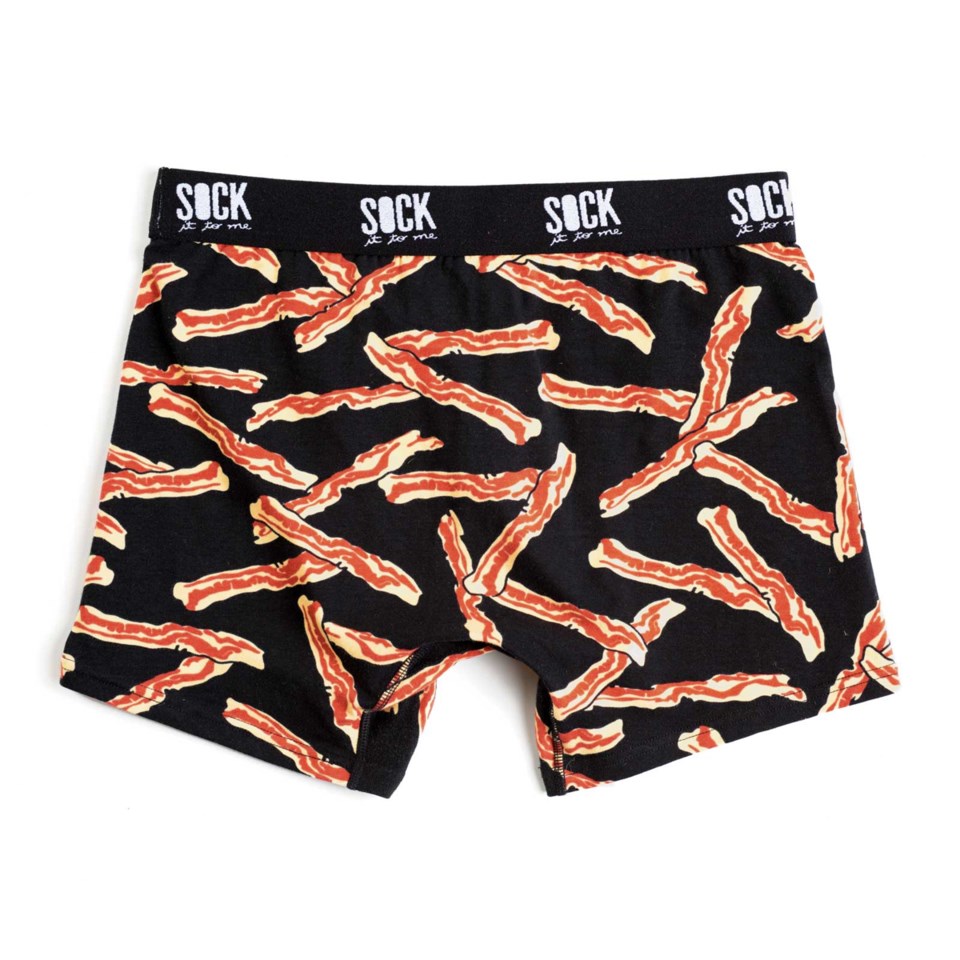 Phone Fan
$4.99 at Signed, Sealed and Delivered, 1988 West Fourth Ave., 604-732-0020, signedsealeddelivered.ca
You can work up quite a sweat playing Candy Crush. And while drinking water instead of room temperature egg nog or stepping outside at least once every 24 hours could mitigate all that, plugging a USB-powered mini-fan into your smart phone should do the trick as well.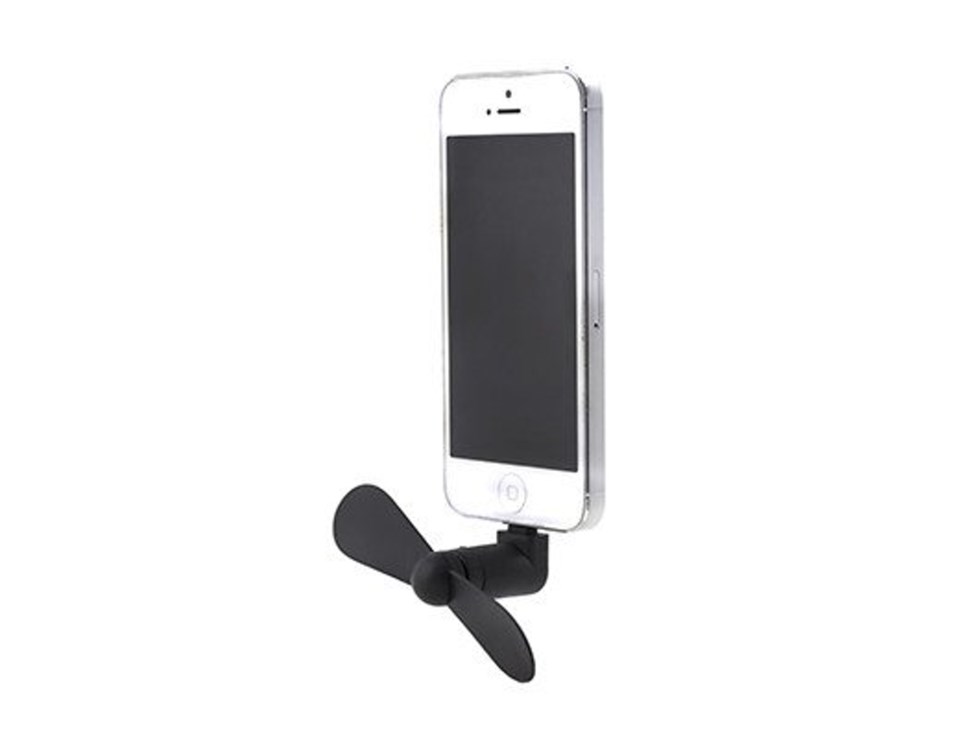 Stoned Pens
$7.99 at Ignite Smokeshop, 109 West Cordova, 778-786-0977, ignitesmokeshop.ca
Billed as "a higher writing experience," these refillable pens resembling an oversized lit joint would have probably gotten you kicked out of English 12 unless you had one those cool teachers that let you call them by their first name. That said, these pens are great for writing down Hawkwind lyrics, drawing Ligres in increasingly provocative poses or tracing your hand that looks totally weird and crazy.  


Je Veux Etre Policier
$5.95 at Vancouver Police Museum
Teach your little dream killers Canada's other official language as well as an abiding respect for the law with this picture book, which also includes such occupations as garbage collector (éboueur), postal worker (facteur) and singer of "Bye Bye Mon Cowboy" (Mitsou). My C-minus high school French comprehension may have misread that last one.


False Teeth Teether
$14 at Front and Co.
If your kids aren't talented enough to pay for themselves as child actors or old enough to provide free labour around the house, they might as well occasionally entertain you by teething on what appears to be false teeth. Adorable.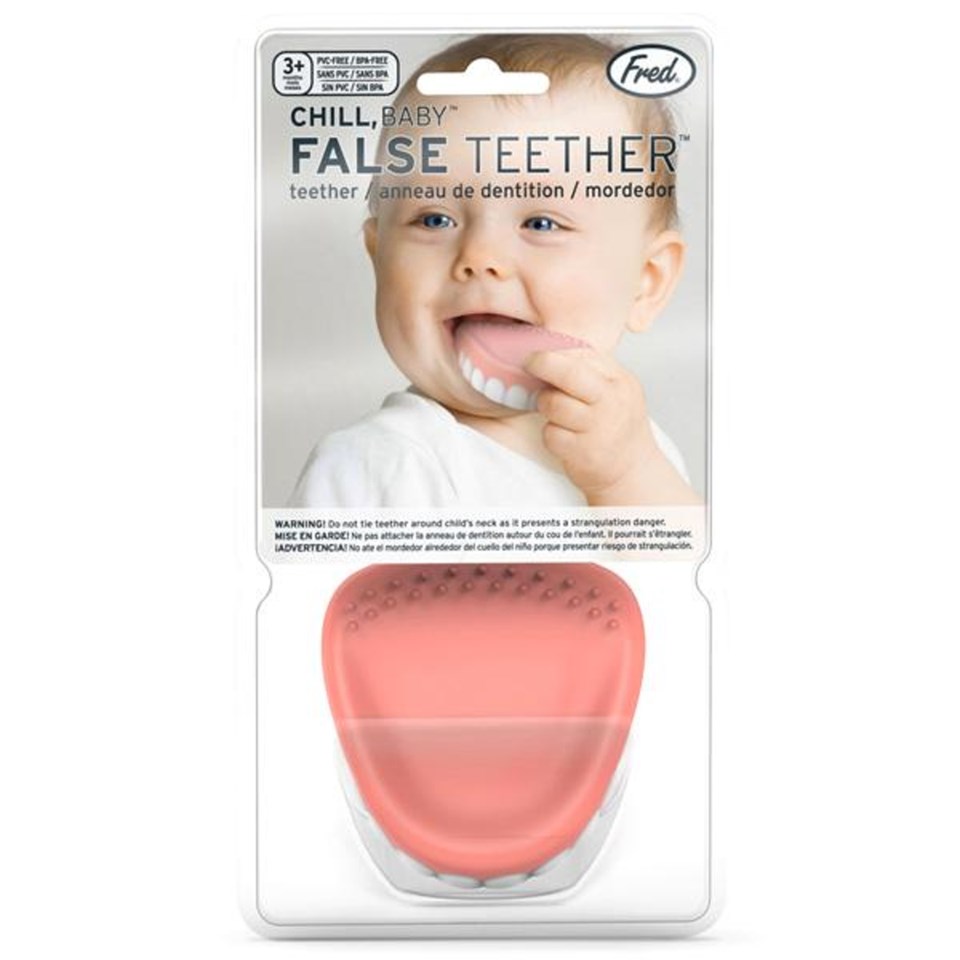 SaddleBaby
$89 at saddlebaby.com
One thing parents never tell you about having kids is that they're hard on the body. (They're also a drain on your bank account and are bad for the environment, but I don't want to rub it in). Thankfully, there's SaddleBaby to help alleviate the weight of the world and your pudgy child from your increasingly achy shoulders. Basically, it's a rubber saddle and harness that not only provides comfort when carrying your ungrateful spawn across the Ikea parking lot but it also serves as a metaphor for the next 20 years of your thankless, workhorse-like life.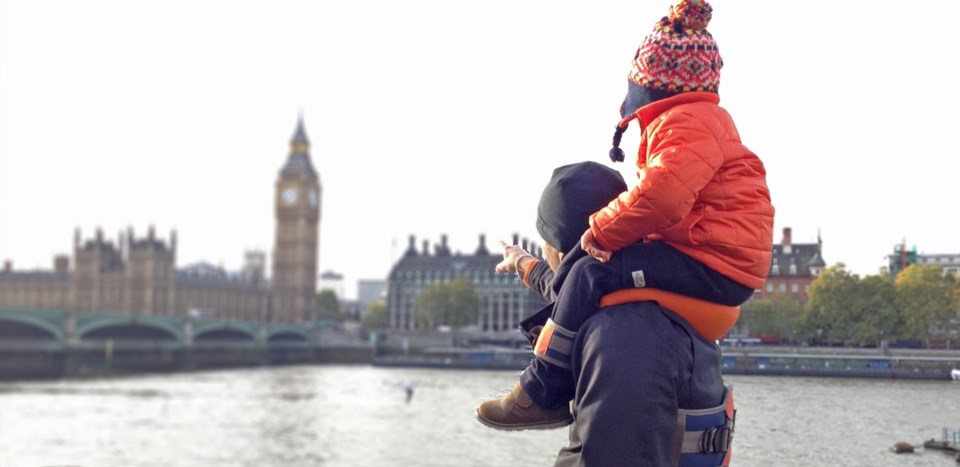 Canucks Newborn Baby Lotion and Soap Gift Set
$19.99 at shop.nhl.com
Who better to trust the delicate skin of your precious newborn baby with than the company that produces promotional items for your favourite, struggling hockey franchise.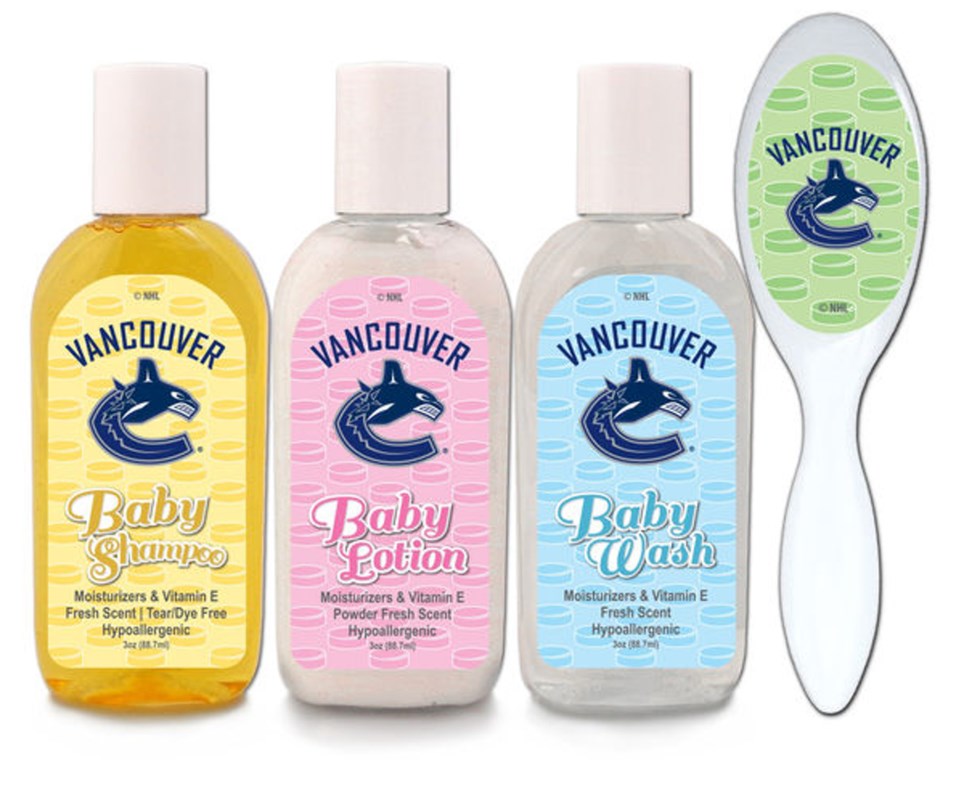 Retro CBC Logo Baby Bodysuit
$19.80 at zazzle.ca
Show the world your good taste and stylishness by dressing your little diaper filler in a baby suit sporting the retro CBC logo. Sure it'll be covered in drool and vomit in about 30 seconds, but it's the thought that counts and one that other parents will judge you on.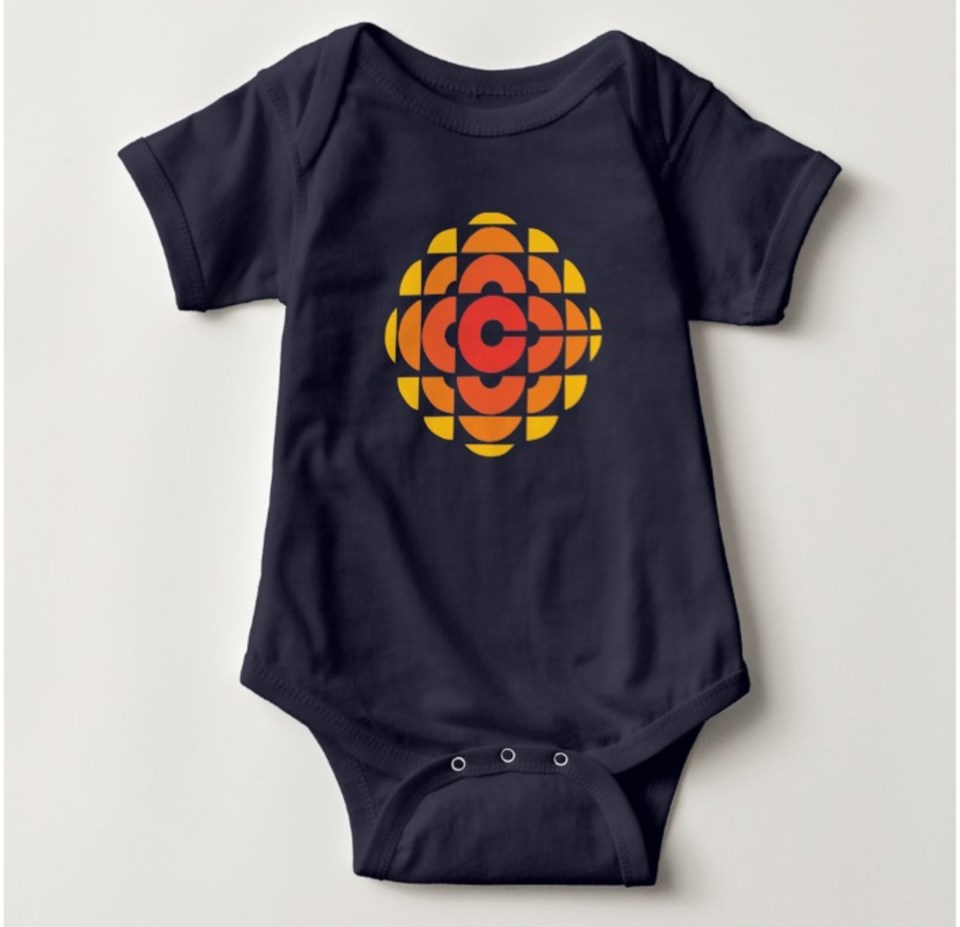 Color Me Drunk: Drinking and Drawing Activity Book
$15.99 at Signed, Sealed and Delivered
There are far more productive things to do when drunk than phoning your dad and asking him if he's proud of you, and if so, why has he never said it or written it in a Christmas or birthday card where men can safely express the things they can't say out loud. Thankfully, there's an adult colouring and activity book made for lushes with creative streaks. The pages are also great for soaking up spills.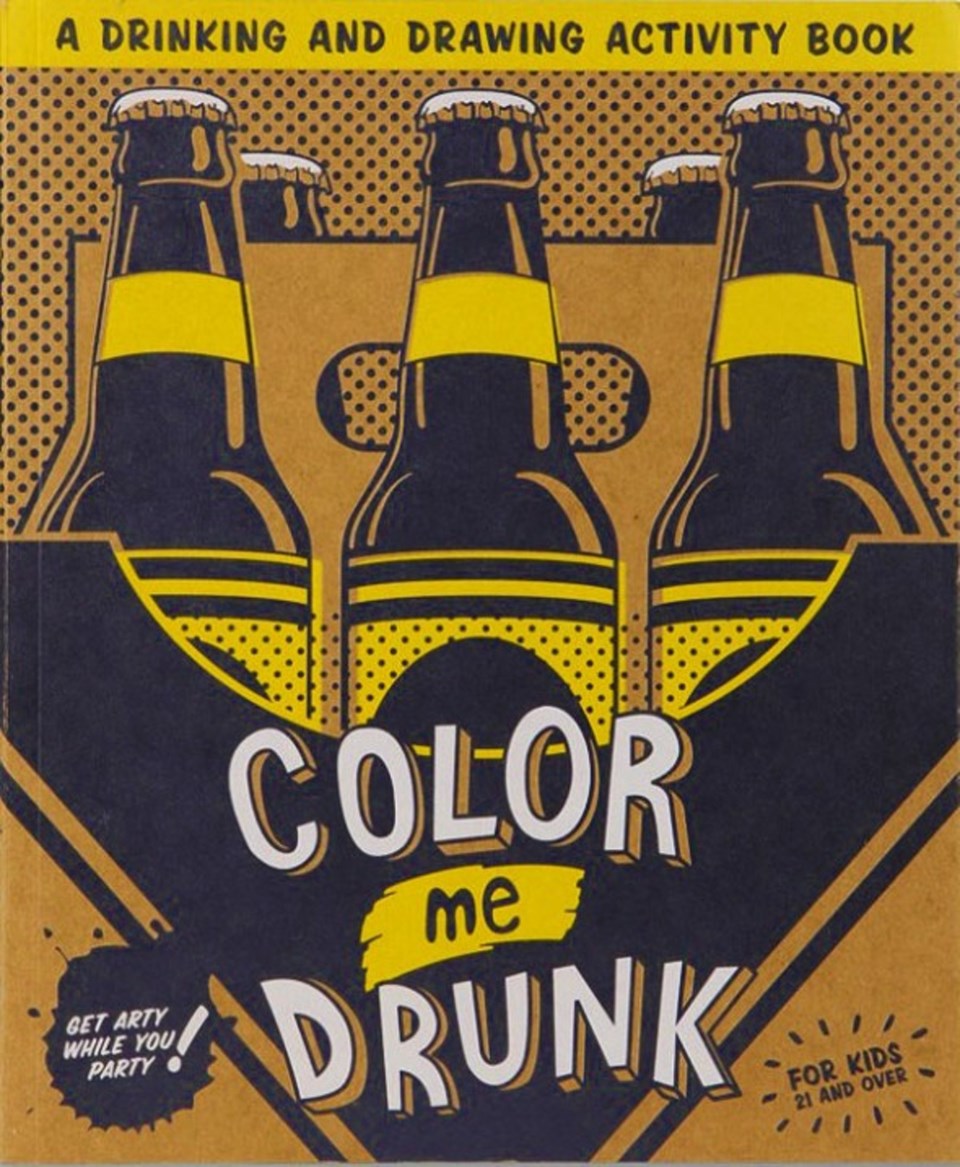 Luchador Bottle Opener
$6.99 at Signed, Sealed and Delivered
One good thing about having a miniature Mexican wrestler apply a chokehold to your beverage of choice is that it will distract people from noticing that your beverage of choice has been Rock-A-Berry Cooler since 1987.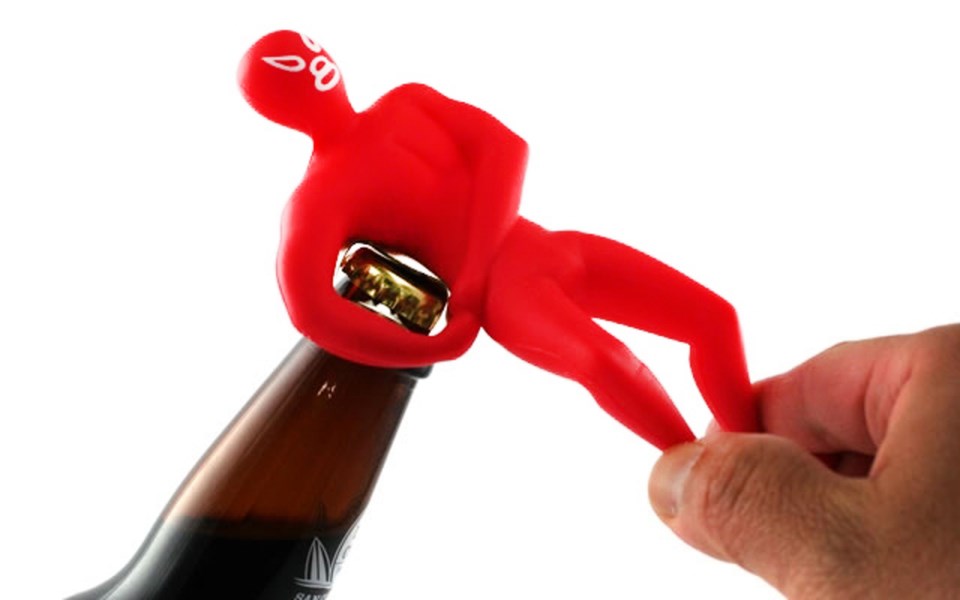 Mitten Flask
$28.99 at perpetualkid.com
Your ungrateful kid's meandering and eventless soccer game will fly by in no time — as will that bottle of Baja Rosa — thanks to this dual purpose hand warmer and covert booze container. And although your athletically challenged child might find it strange to catch you and other parents-in-the-know sucking each other's thumbs on the sideline, all you have to do is passive aggressively ask your kid why he or she hasn't scored a goal all season and let shame-based discipline do the rest.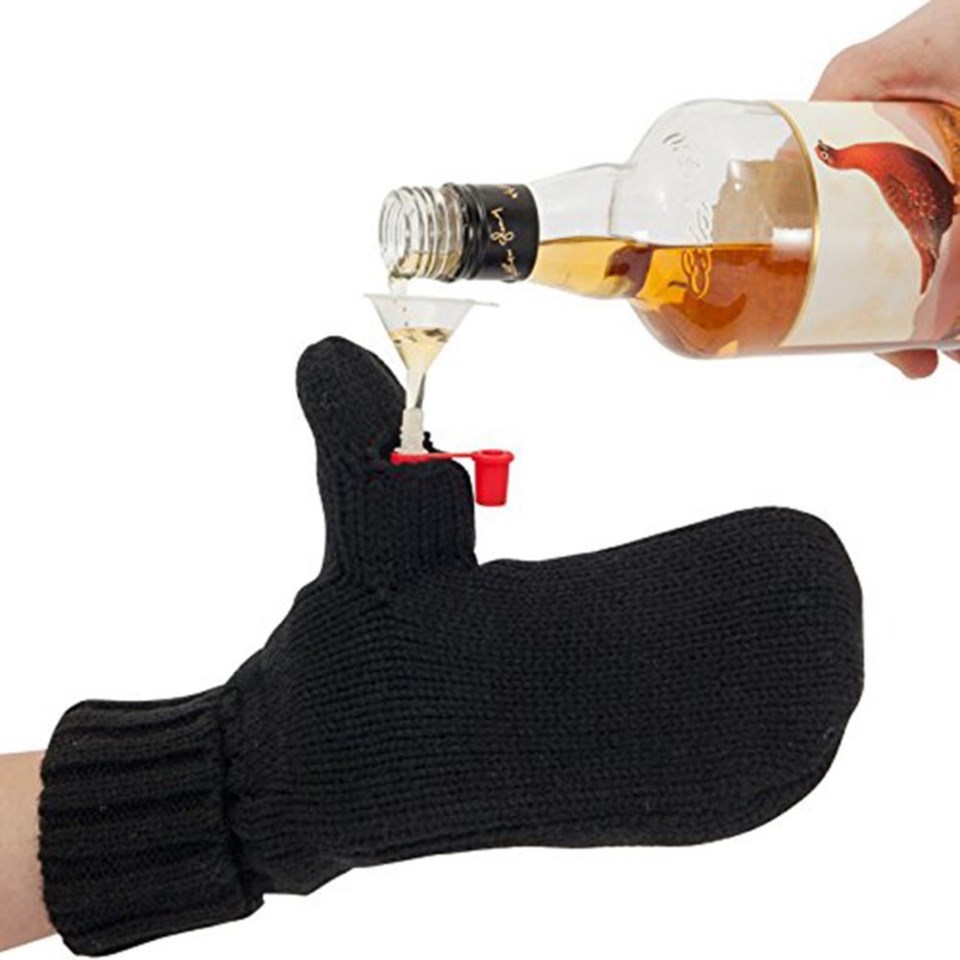 Microphone Tea Infuser
$14 at Signed, Sealed and Delivered
We get it. You were in a band in the '90s that opened for Archers of Loaf. Big whoop. How about a more dignified way of expressing your rock 'n' roll cred to the world, like this tea infuser that looks like a miniature microphone. Plus, if someone asks you if that's rooibos you're drinking, you can say, "Yes. That reminds me of the time I partied with the singer from Len… or was it Salmonblaster? It's all a blur. Crazy times, man. Crazy times."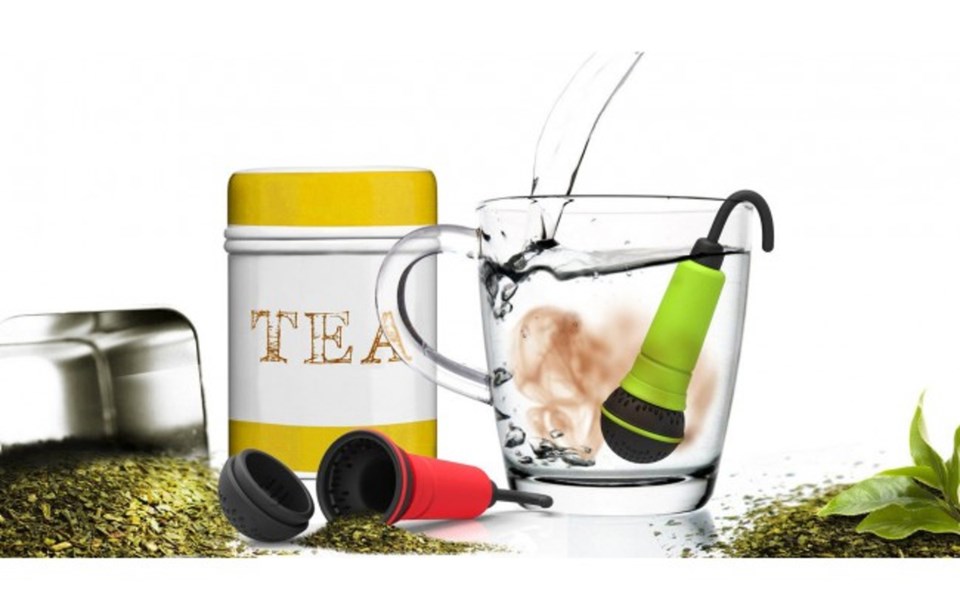 Prescription Flask
$19.95 at Signed, Sealed and Delivered
The makers of this questionable imbibing assistant definitely missed the episodes of Intervention that depressingly illustrated how medicating with sweet, delicious booze is no laughing matter. Then again, judging by the flask's bon mots such as "refills: whenever empty" and "expires: Monday morning," humour doesn't seem to be a top priority.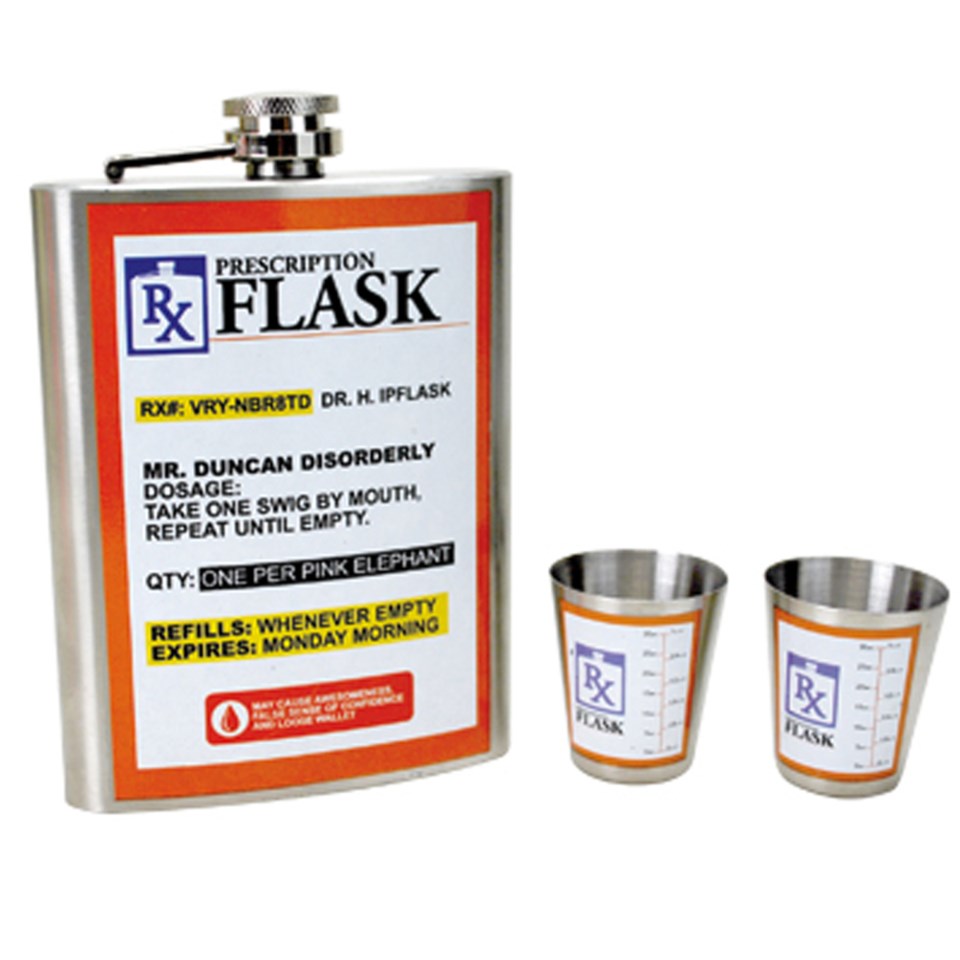 Vapor Sphere Alcohol Vaper
$55 at vaporsphere.us
Billed as a safer, quicker, "more balanced" way to get a buzz off booze, the Vapor Sphere Alcohol Vaper is for anyone who thinks ordering rounds of jagger bombs at the Caprice Nightclub isn't quite douchey enough.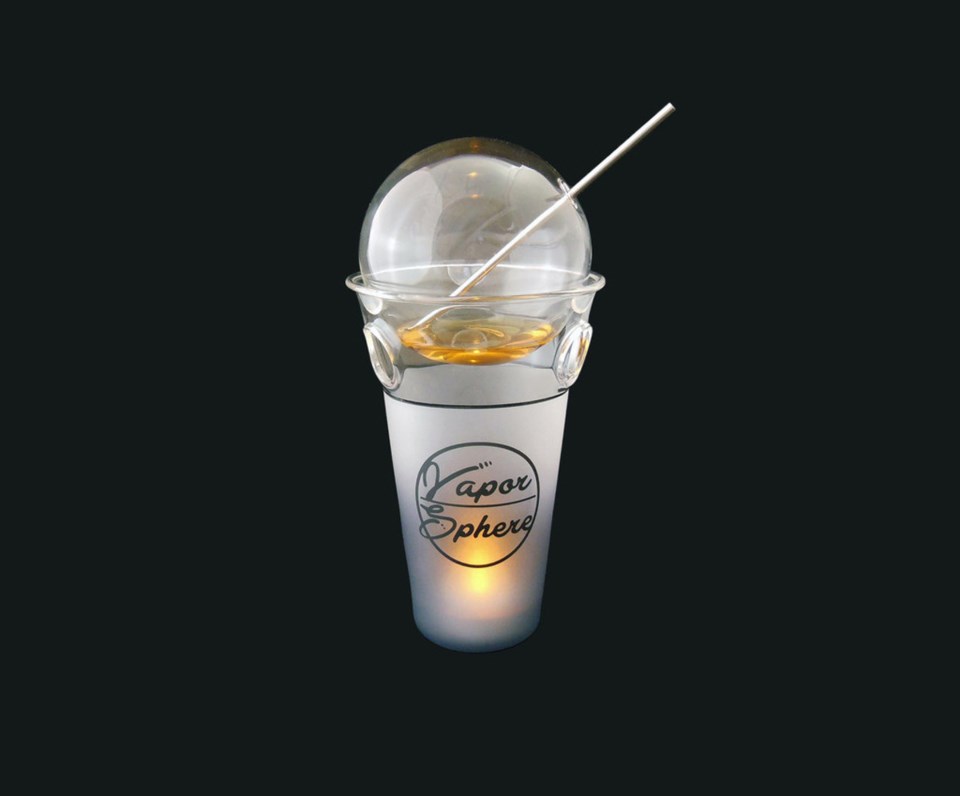 Canucks Wine Bottle Set
$24.99 at shop.nhl.com
Whether you like your Chablis as smooth as Bo Horvat's bare chest, or an earthy Malbec as robust and full-bodied as Nikita Tryamkin, this hollowed-out replica wine bottle containing fancy wine opener gizmos is where it's at, if where it's at is your recently divorced uncle's rec room bar.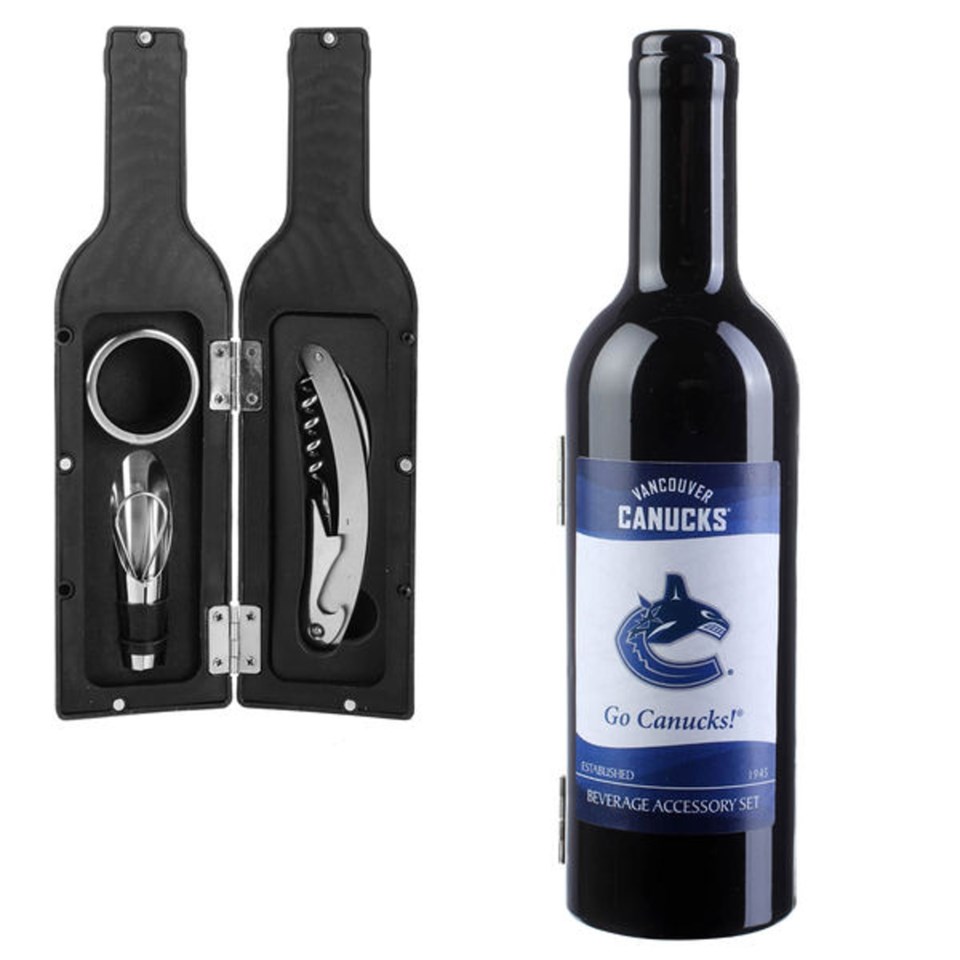 Canucks Mason Jar
$11.99 at shop.nhl.com
The only thing more artisanal than drinking your favourite craft beer or venison-infused cocktail from a mason jar is paying $11.99 for said mason jar. The crass commercialism and cultural appropriation of the Canucks logo also gives it an air of irony that's hard to put a price on.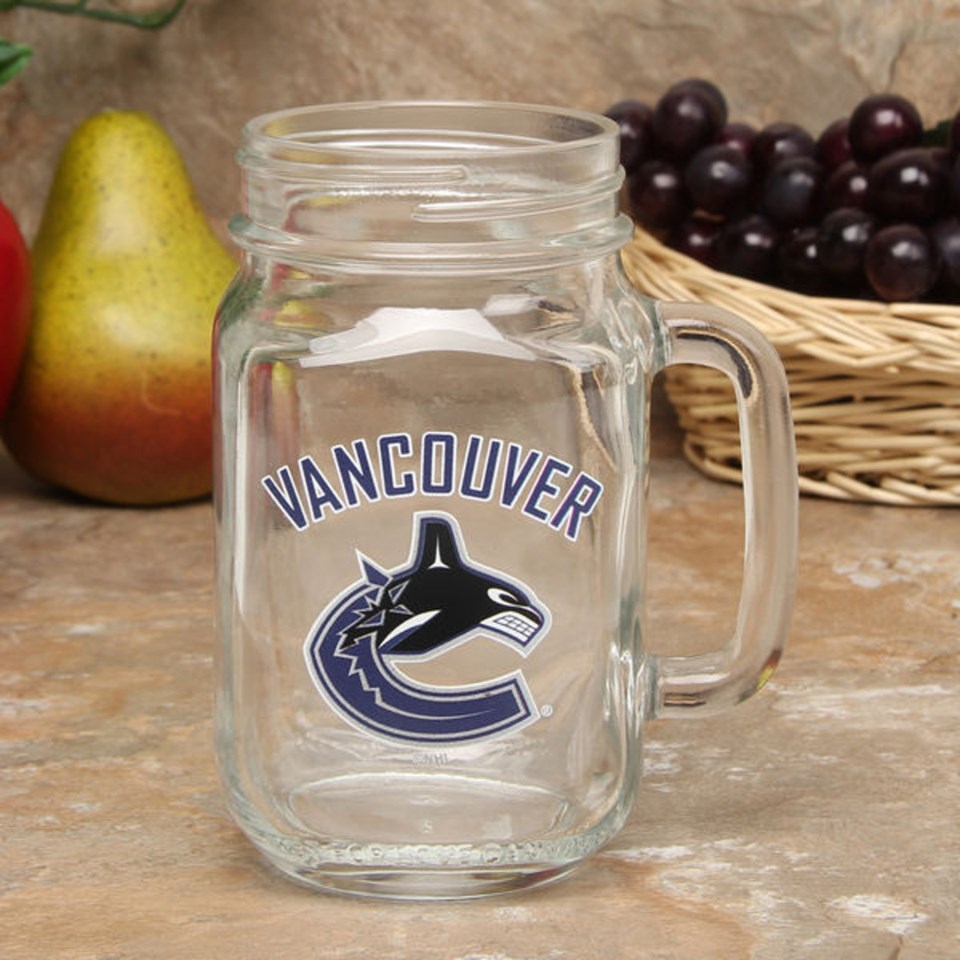 Juicy Jay Candy Cane Flavoured Rolling Papers
$2.50 at Ignite Smokeshop
Admittedly, I expected a larger selection of festive holiday paraphernalia from a pot shop, but alas these candy cane-flavoured rolling papers were all they had. There wasn't even a Santa bong or elfin vape. #sad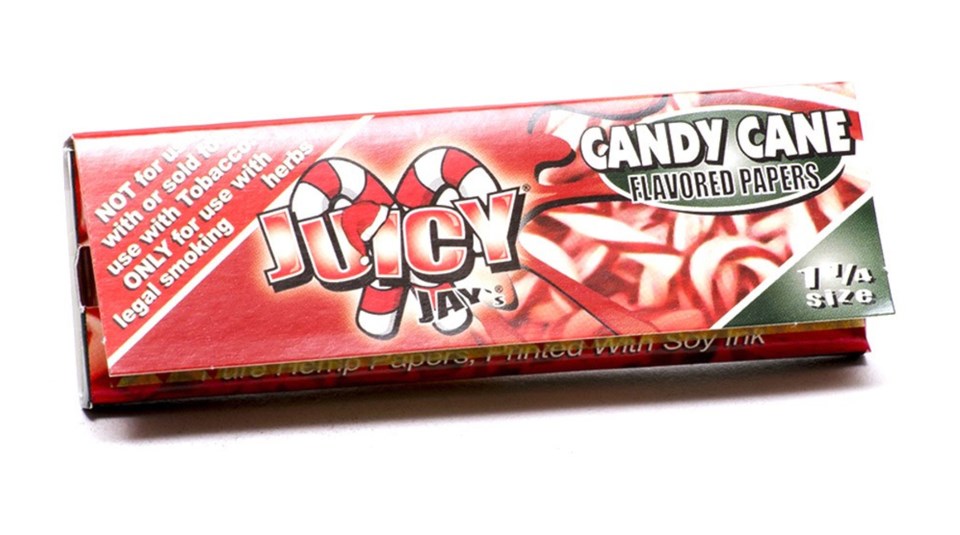 Marijuana Leaf Canada Flag
$20 at Ignite Smokeshop
You didn't think these things magically appeared once a year at the annual 4/20 celebrations did you? These babies can be purchased to fly high and proud, or used as curtains in your modest Marpole bachelor apartment, all year long, man. All year long.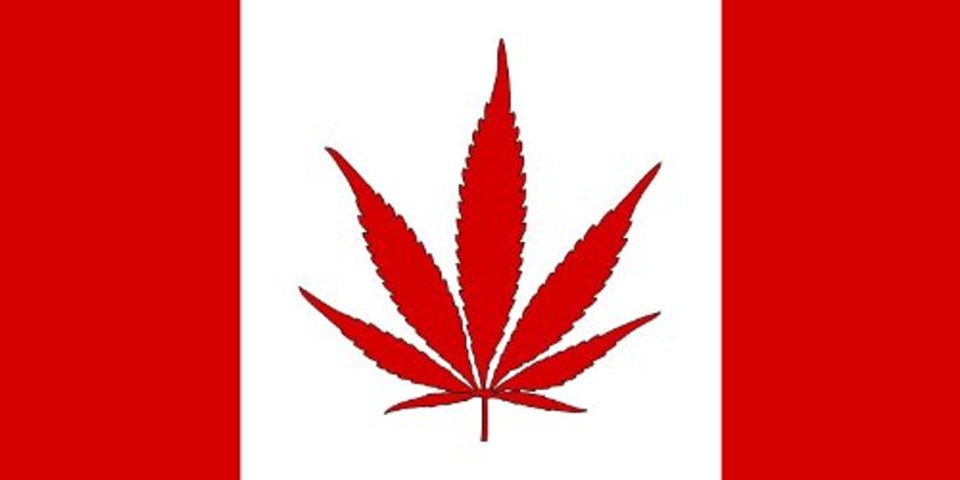 Weed Money Change Purse
$5.95 at Signed, Sealed and Delivered
Yes you can "put your weed in it," but how about some self-control and follow directions for once in your aimless life. Change purses don't get more charming and whimsical than this. Even the bong looks cute and adorable, instead of judgemental, menacing and able to penetrate your emotional fortress and know that in reality you're just an insecure phoney. Perhaps I've said too much.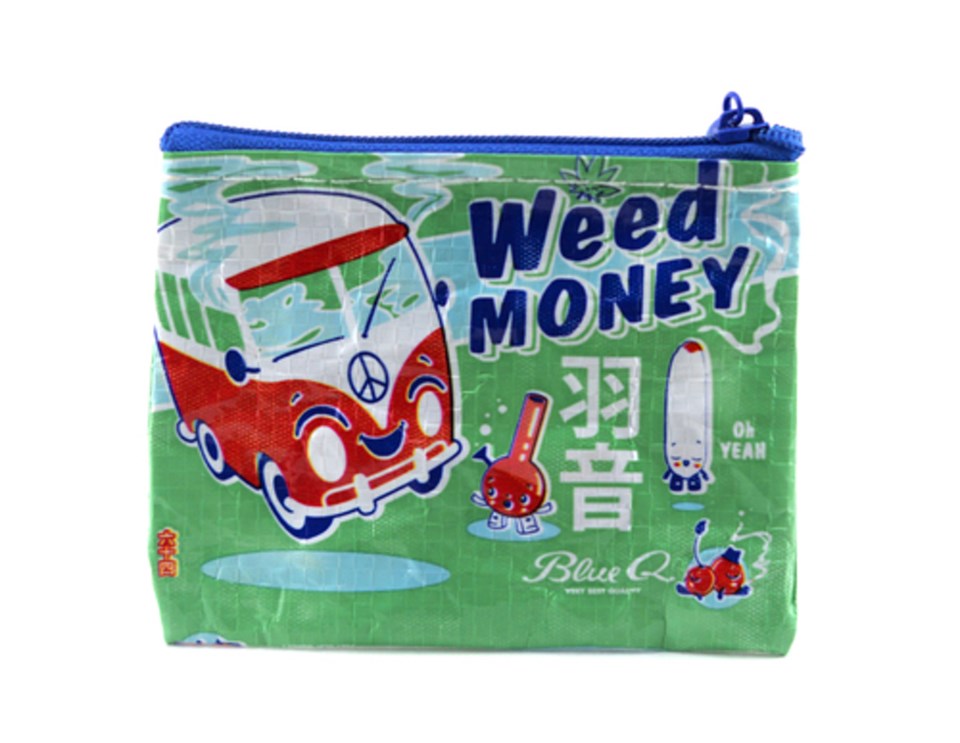 Cheese Degrees Cheese Board
$26 at Front and Co.
Geometry and dairy products — together at last. This mathematical cutting board allows you to splice and dice your aged gouda with the utmost precision, not only feeding your chubby belly but also your mild to moderate levels of OCD. Yes, you can have it all.  
Cheese Pillow
$29.50 at fieldcandy.com
While sleeping on a pillow made of cheese has been the fever dream of Phish fans for decades, it's not the most practical of bedding materials. The Cheese Pillow aims to right this historical wrong by wisely opting for comfort over authenticity. There's even a cute little mouse burrowing in said wedge of cheese to ensure that your whimsical levels are off the chart.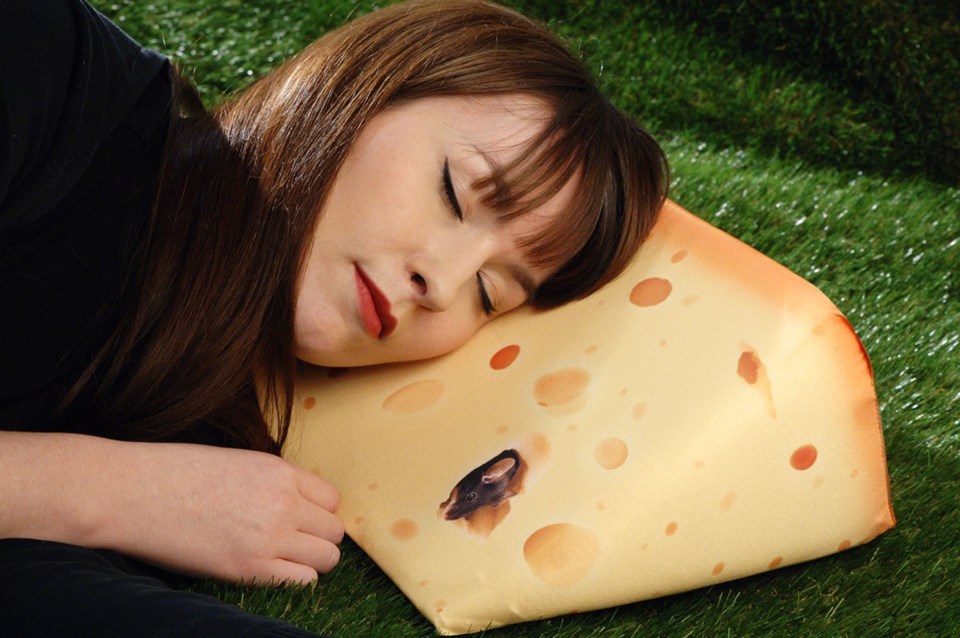 Pizza Pouch
$7.99 at stupidiotic.com
The bastardization of pizza continues its greasy drip to the bottom with the Pizza Pouch, which lets users hang a slice of pizza from their neck, freeing their hands to perform such functions as putting tokens in their favourite slot machine, playing scratch 'n win and using the clapper to turn off the lights before bed.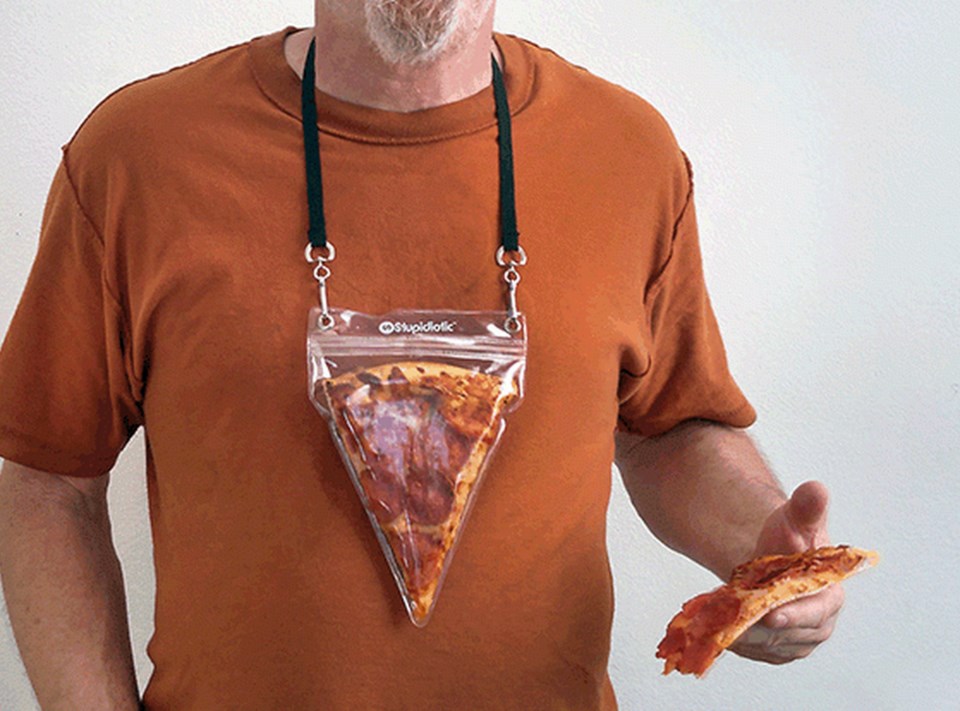 Hostess Twinkies Maker
$24.98 at amazon.com
For the person in your life who has everything except a healthy diet or romantic relationship they can admit to in public: This non-stick junk food cooker makes six Twinkies at a time, otherwise known as a mid-morning snack. That said, it only comes with a recipe book and requires the would-be baker to go out and buy all the ingredients, which seems a little unlikely, doesn't it.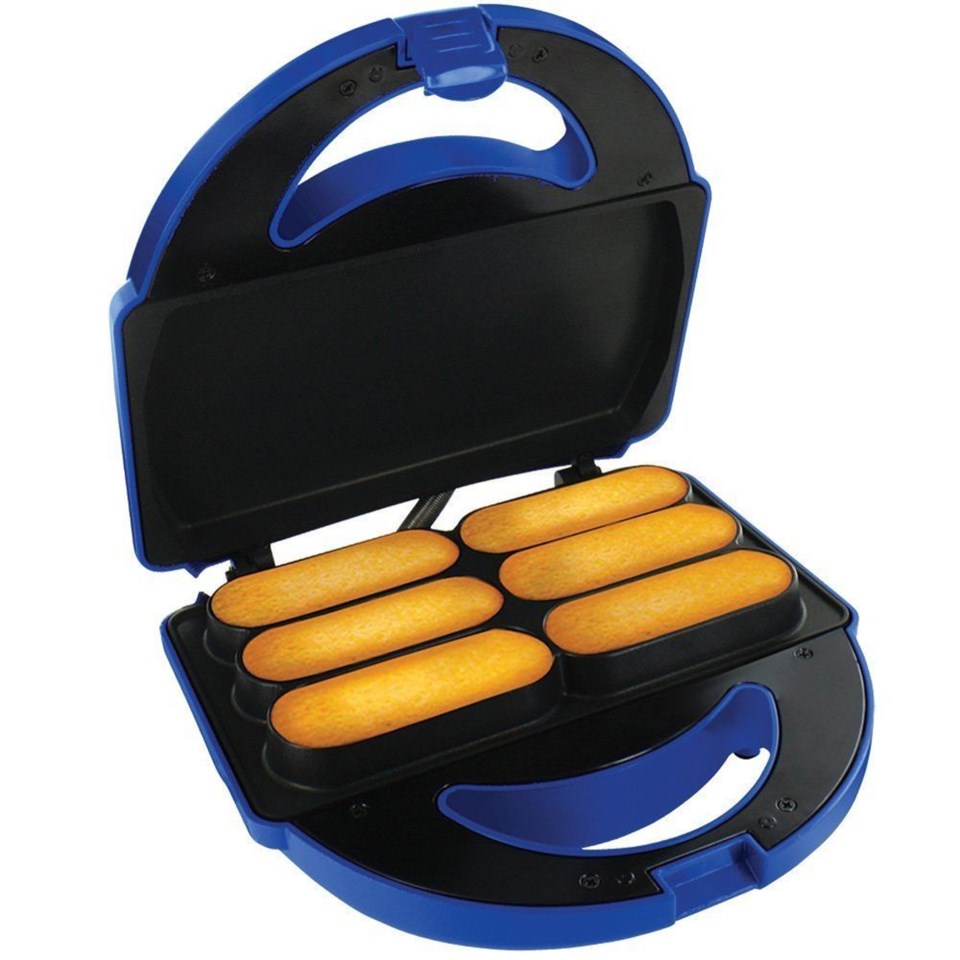 PhotoMug
$22 at Front and Co.
Alcohol in your morning coffee no longer the thrill it once was? Maybe you need to try a novelty coffee mug that looks like a Polaroid camera of old. Sure, your cool friends with their moustache mugs might look down their hairy noses at you, but in the grand scheme of things aren't we all coming from the same place of loneliness, fear of death and a gaping hole in our soul that no amount of crap can seem to fill. Plus it looks like a Polaroid camera!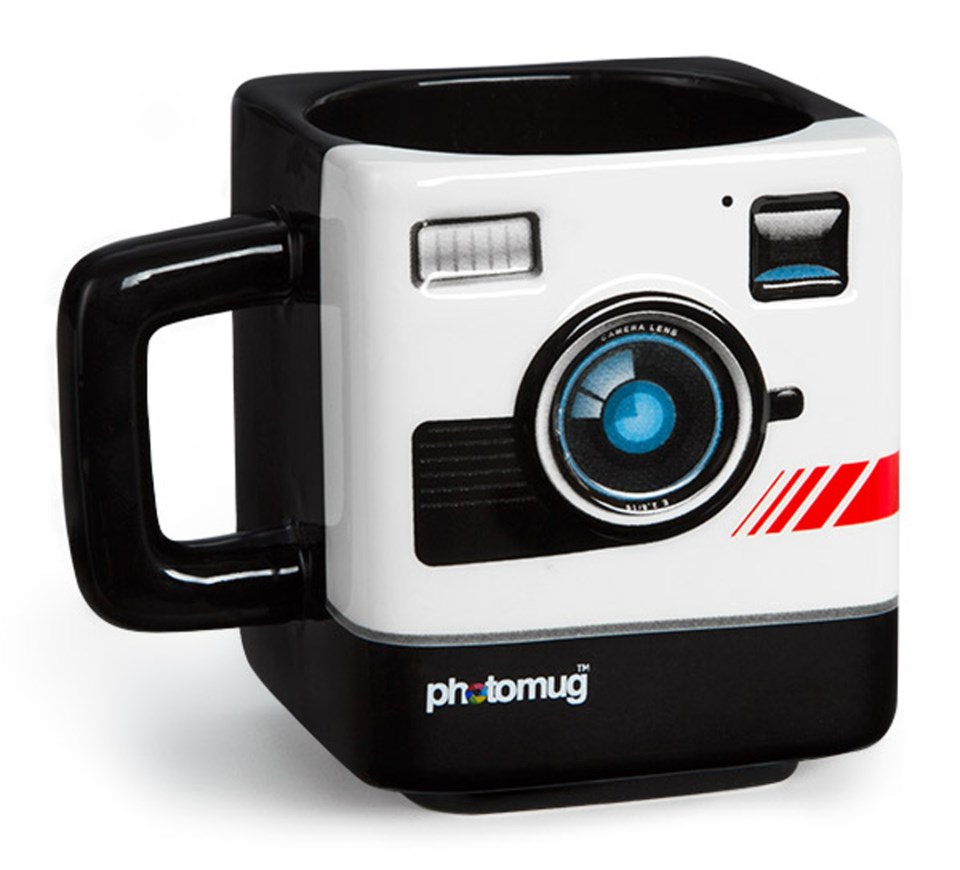 Icepop Socks
$16 at Front and Co.
Although the fashion-forwardness of socks that look like popsicles is debatable, there's no arguing how warm you'll be on the couch with your feet propped up in front of a roaring fire, finally embracing your celibacy.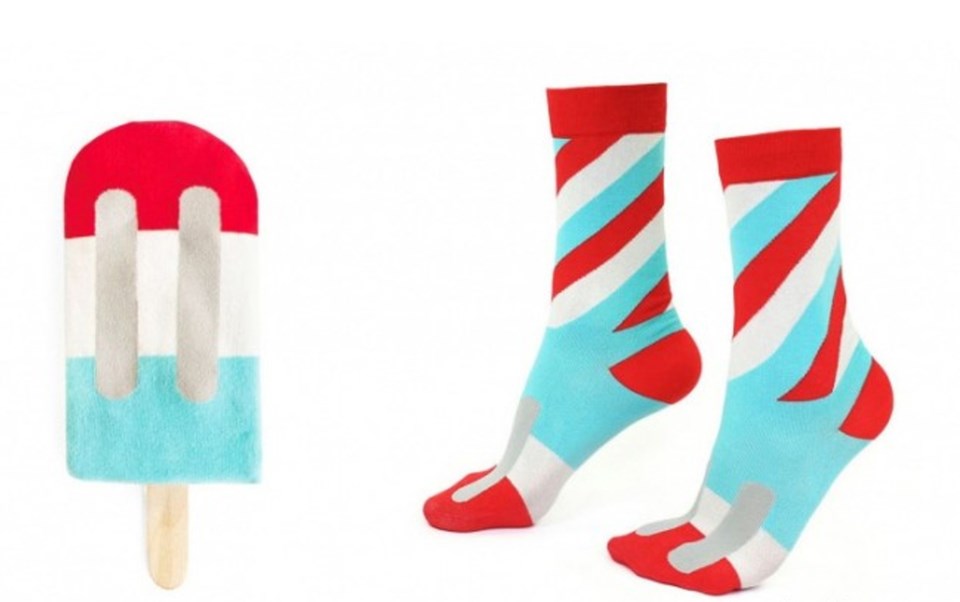 Otto Otter Tape Dispenser
$20 at Front and Co.
This might just be the cutest sea mammal-related office supply you'll ever see that doesn't conjure up images of beluga whales dying in captivity, unless some jerk writes about it in his stupid gift guide.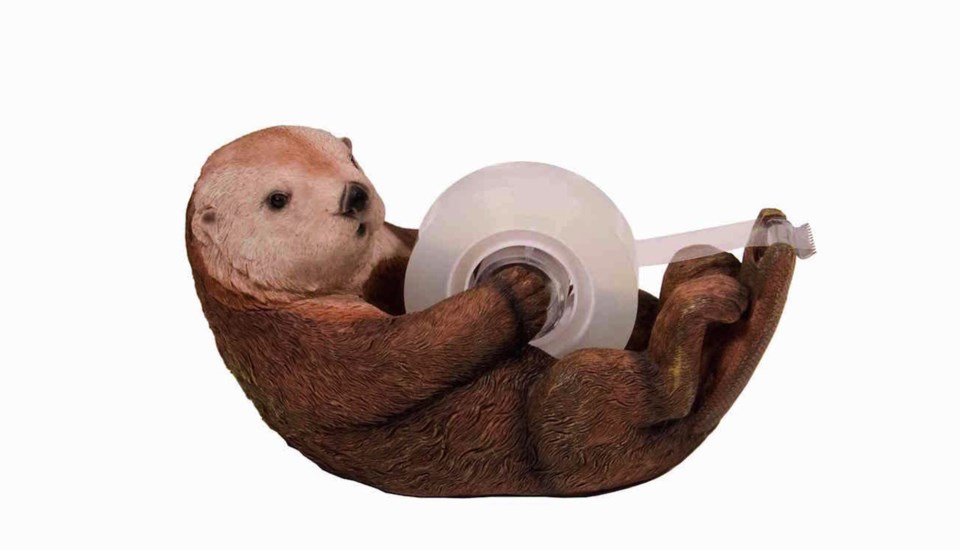 Fabulous First Lady Michelle Obama Tote Bag
$20 at Front and Co.
Fondly remember the carefree, good ol' days of our neighbours to the south with this practical and fashionable tote bag depicting FLOTUS on a swing surrounded by pink clouds, baby deer and butterflies. Plus it can carry a lot of wine.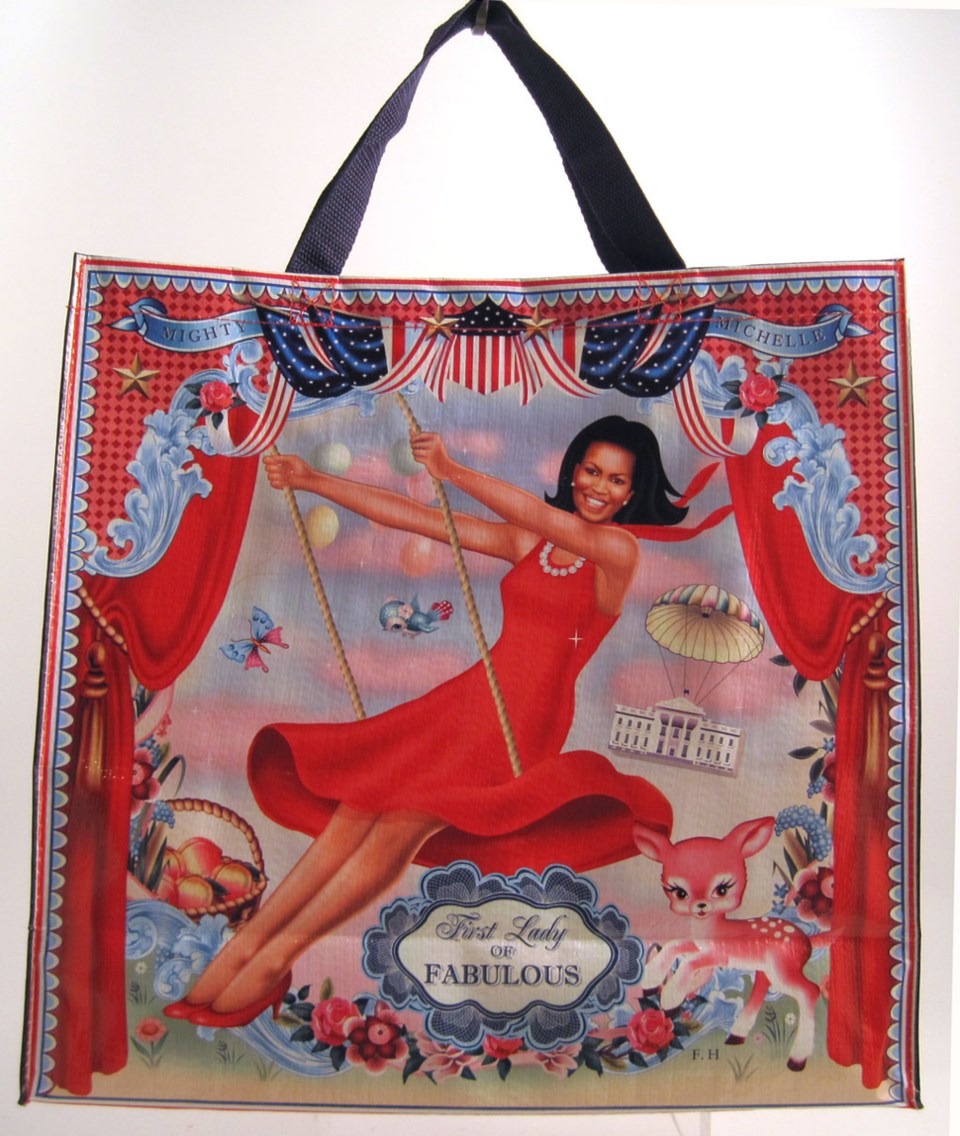 Zombie Sleep Mask
$8.99 at Signed, Sealed and Delivered
Anyone who watched the ghastly season opener of The Walking Dead this year could probably use something to help them sleep. This should do the trick or at least make it easier to drift into dreamland and fantasize about the show's writers hopefully killing off annoying Carl one day soon.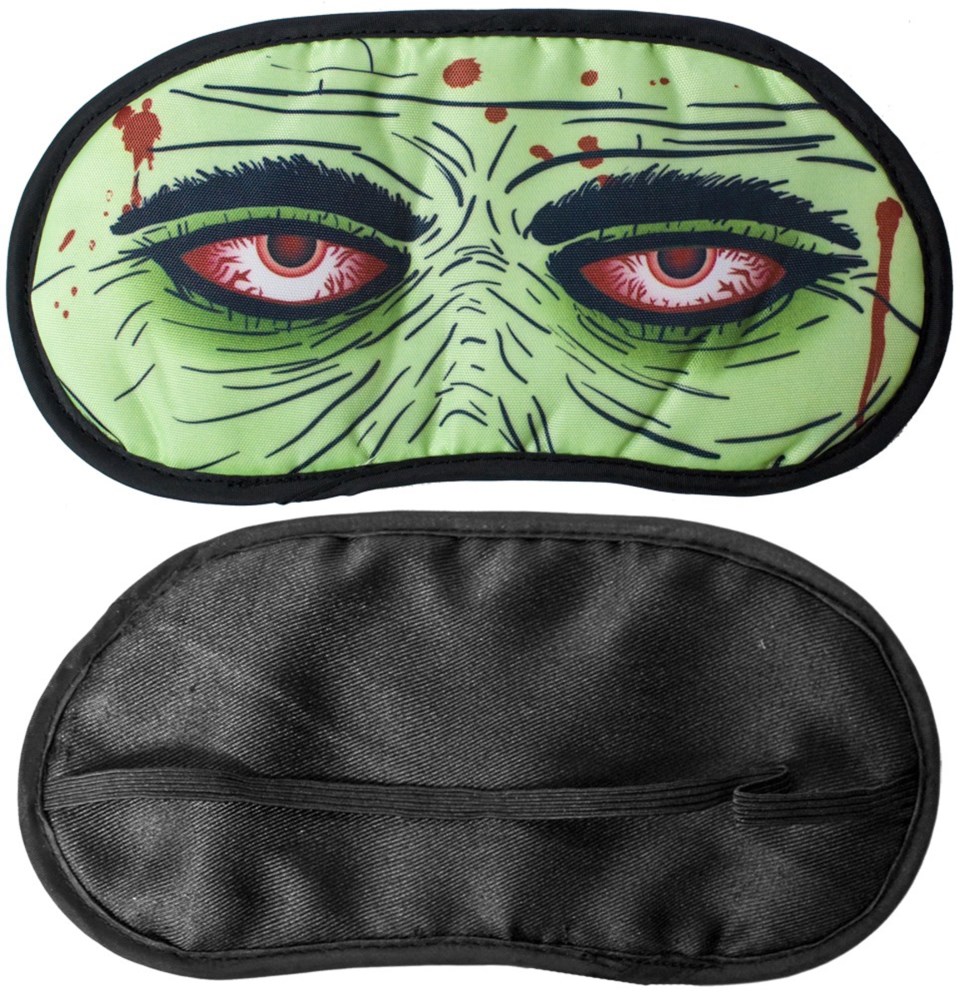 Golden Girls Action Figures
$34.99 at intl.target.com
It's a mystery why The Golden Girls are having a pop culture renaissance decades after the sitcom went off the air and when all but one of the actresses have gone up to that big lanai in the sky. So let's just embrace this moment for as long as we can, and hope that Cagney & Lacey will one day finally get its due.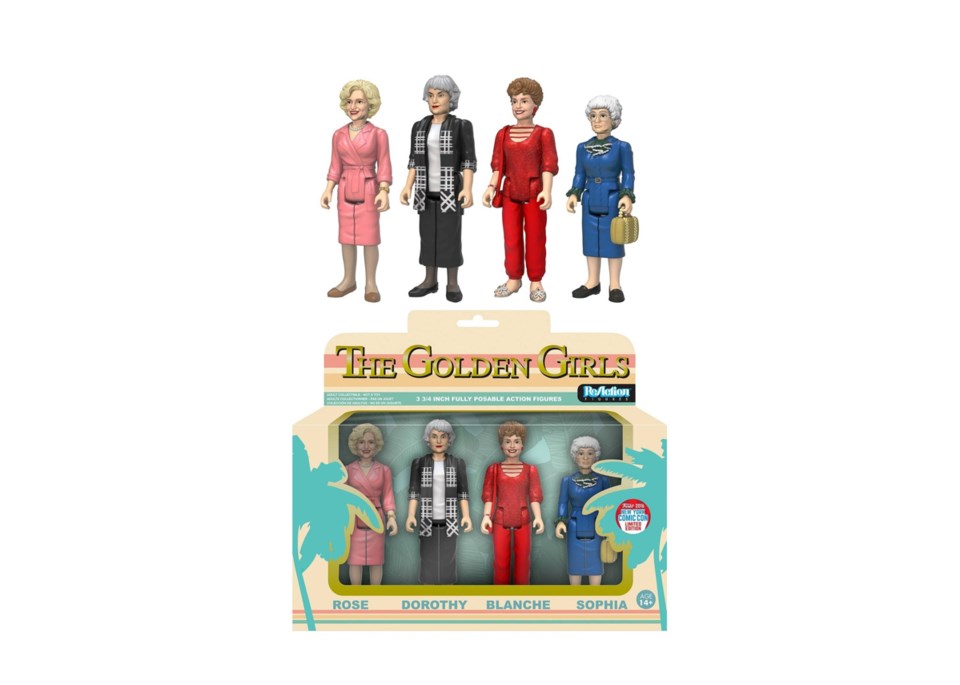 U-Pet Carrier
$129 at u-pet.co
Liquor store cardboard boxes, be gone. This stylish contraption for carrying Mr. Pickles to his massage appointment strikes the right balance between fashion and function. And if there's one thing I know about cats, it's that they love to be confined to small spaces and carted around in public with a view to the loud and terrifying world just inches from their face.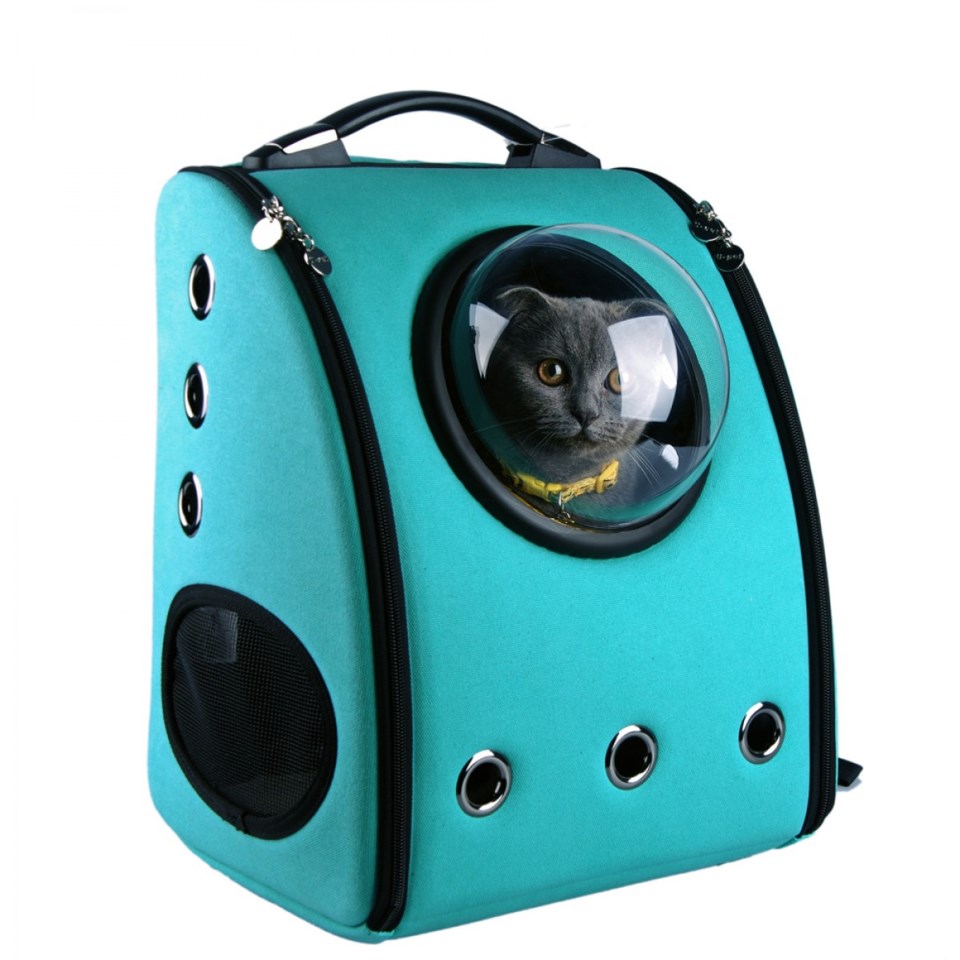 Star Wars Death Star Waffle Maker
$27.99 at thinkgeek.com
Cooking up Death Star-shaped waffles for that special someone in your life is a snap with this possibly-George-Lucas-approved kitchen appliance. And by special someone, I mean your mom. Who are we trying to kid.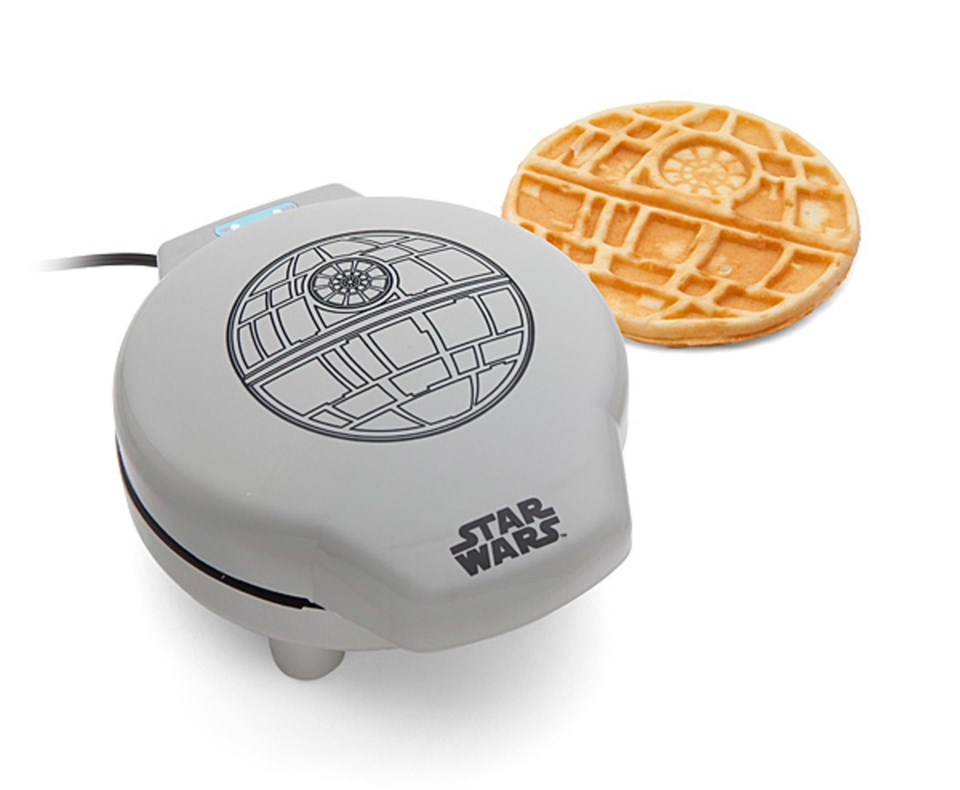 Two Person Romantic Silhouette Tent
$265 at fieldcandy.com
This will make me sound like a terrible person, but I'm going to come right out and say it: If I read that a couple was killed by a grizzly bear while camping, I would probably feel less sad if I learned that the victims were sleeping in a $265 tent that depicted a kissing couple silhouetted by lantern light across the wall of said tent.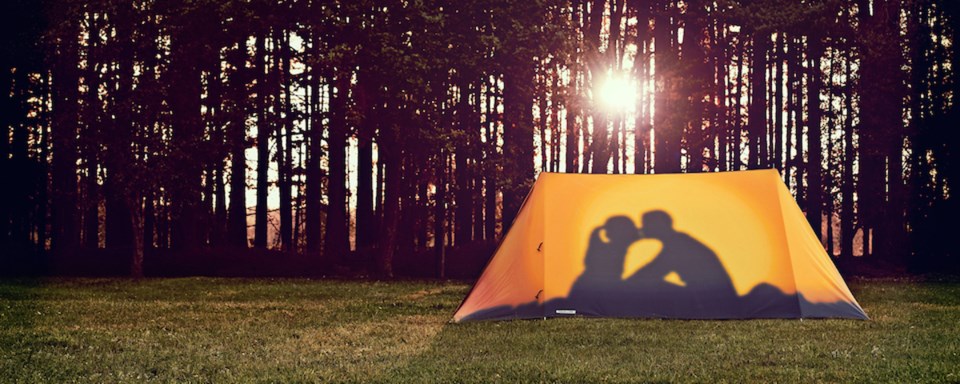 Jonathan Richman Sweater
$600 at amimono.tokyo
Never let it be said that credibility comes cheap. Sure, you could fashion a Stiv Bators doll out of popsicle sticks and pipe cleaners, but that's so cliché. Japanese graphic designer and knitting artist Amimono Horinouchi creates sweet sweaters depicting such musical icons as Jonathan Richman, Debbie Harry, David Bowie, Biz Markie and Devo. Judging by his website, however, there doesn't appear to be any plans for a Bryan Adams or Loverboy sweater in the immediate future.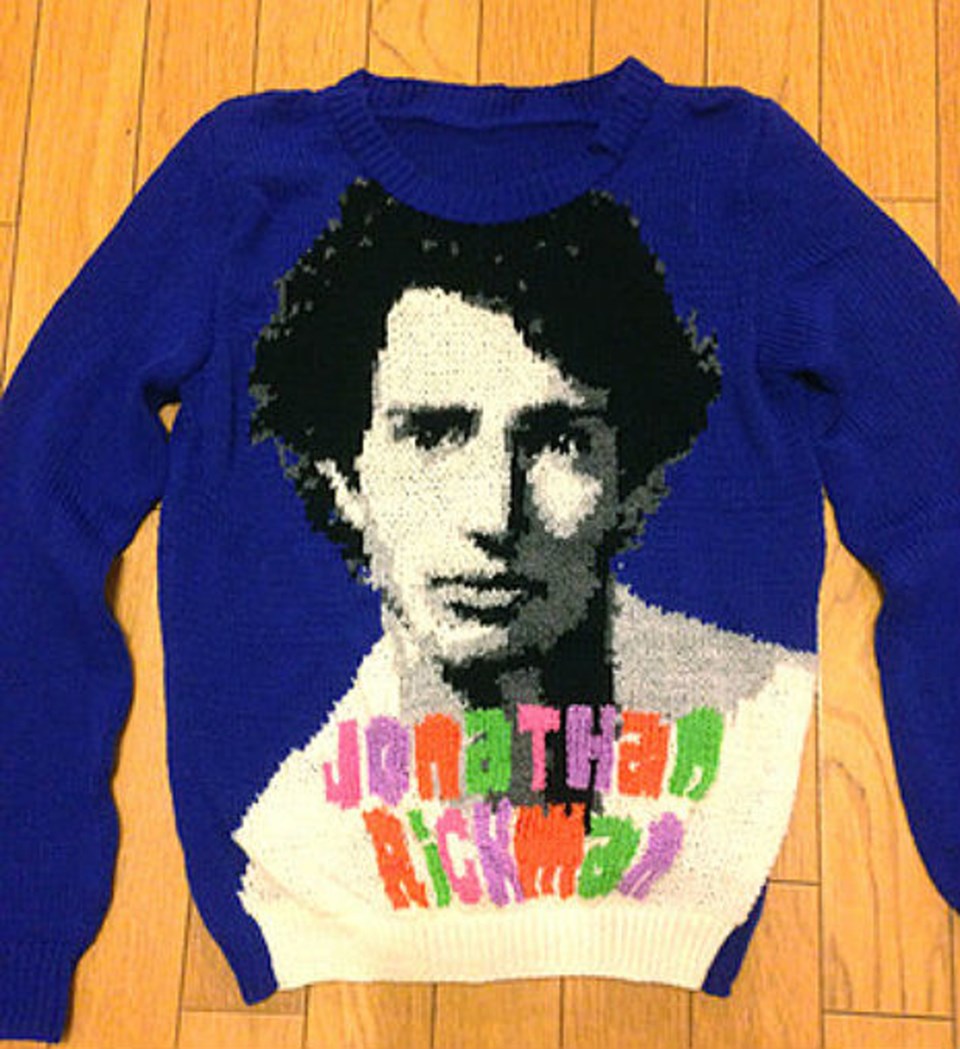 Canucks 2-pack Lip Balm
$5.99 at shop.nhl.com
It's been said that the lips are the gateway to the soul. Or is that the eyes. Regardless, don't your kissers deserve the high-quality ingredients and attention to care that makers of mass-produced NHL merchandise are known for.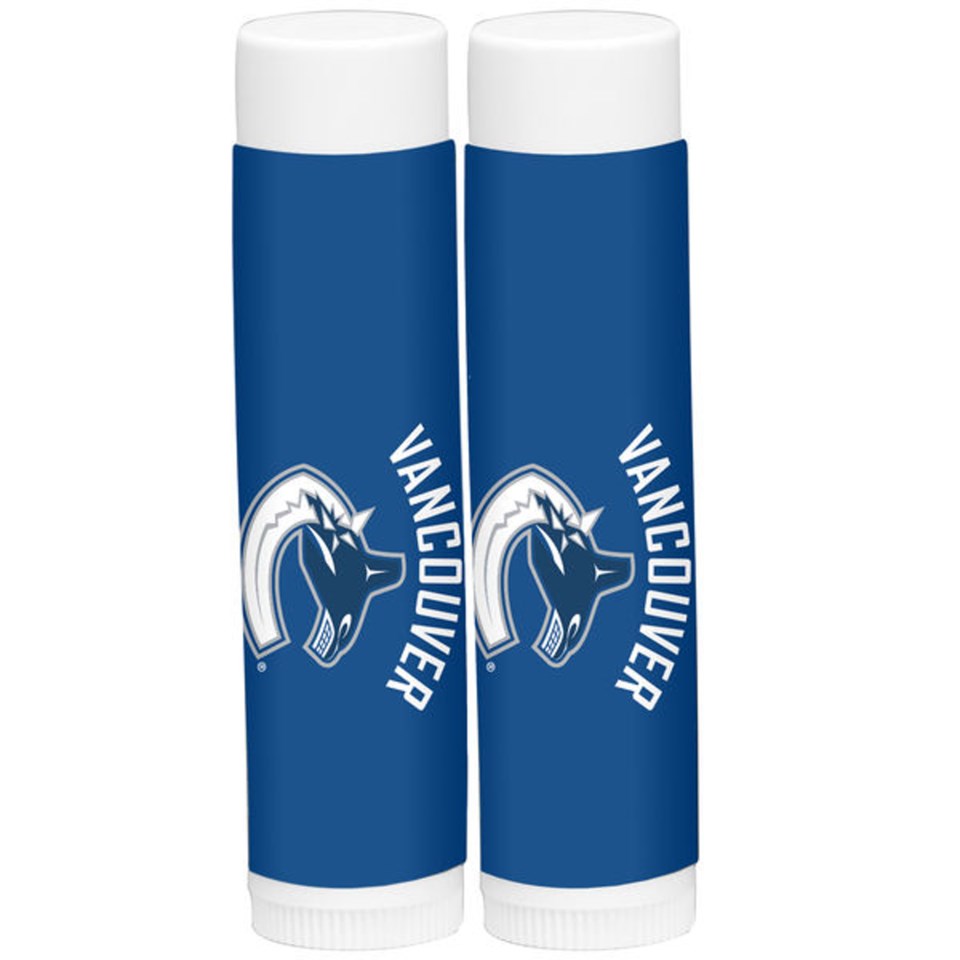 Canucks Women's Faux Fur Long Scarf… with pockets
$26.99 at shop.nhl.com
Both fashionable and functional, these NHL-licensed neck warmers are somehow 100 per cent acrylic, 100 per cent polyester and 200 per cent flammable. In addition to two faux fur-lined pockets, the online shop's write up also claims the scarves are "imported." From where it doesn't say. I'm guessing Heaven.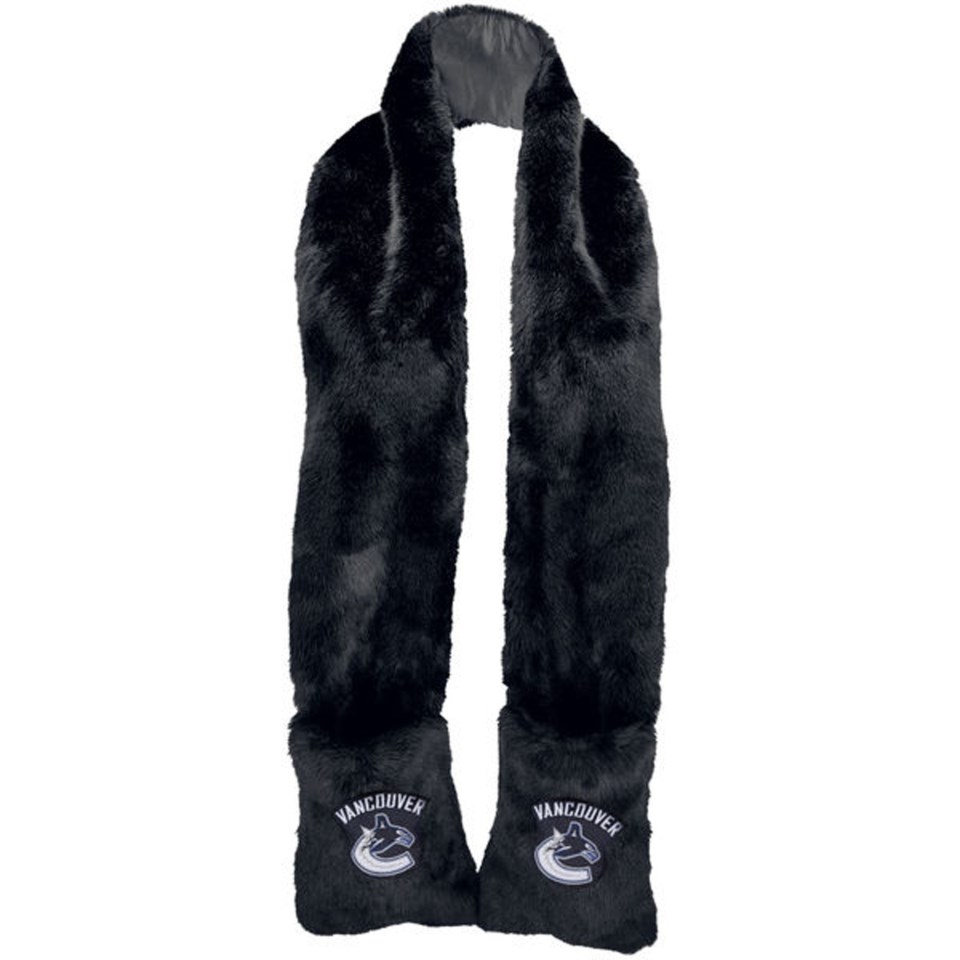 Justin Trudeau  Leggings
$70 at etsy.com
Who hasn't at one point dreamt of having our hunky prime minister's face plastered across their lower regions. Now that dream can be a reality with these breathable Lycra yoga pants that are a lot like Trudeau himself — on the surface they look new and promise a lot, but in the end, they're just another pair of leggings. Oh snap.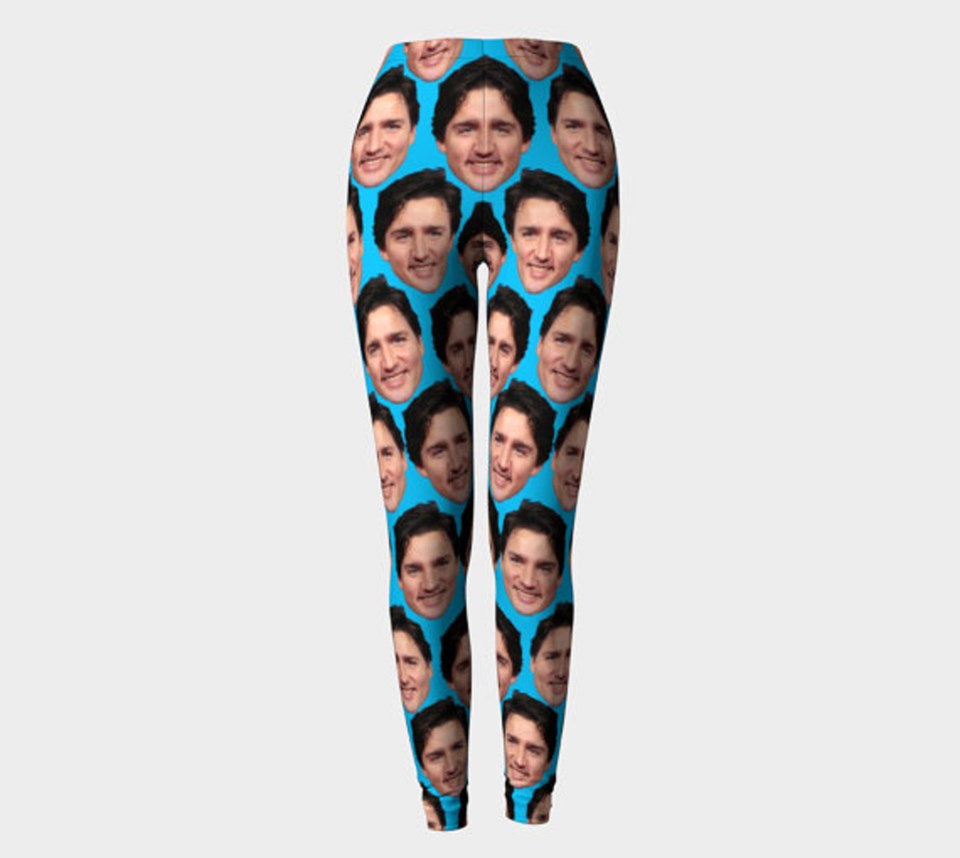 Bernie Sanders and Cat Mug
$19 at etsy.com
Even though you can no longer "feel the Bern," you can still drink your hot cocoa or "special happy drink" from the Bern. Speaking from experience, one look at this mug and all the pain, disappointment and bitterness of picking goalie Jonathan Quick in my hockey pool floats away.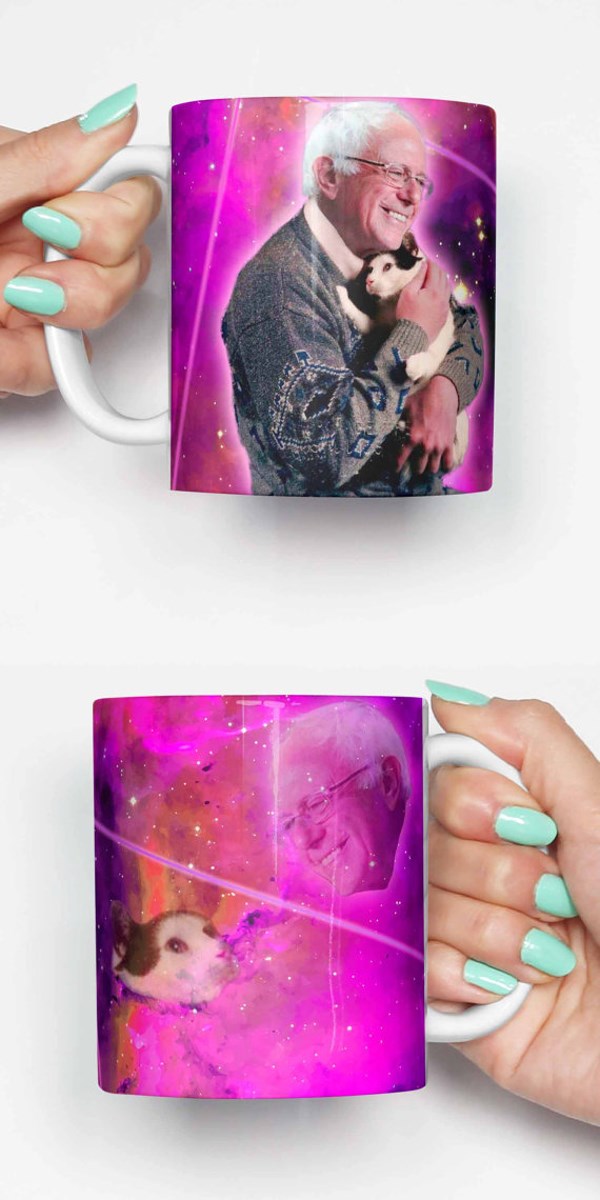 Mr. Dressup Trucker Hat
$19.80 at zazzle.ca
You've got the lyrics to Fraggle Rock tattooed on your back, you call your moustache the "Del Grande" after Louis Del Grande, the star of the CBC series Seeing Things, and you try to reference fictional Degrassi High bands the Zit Remedy and Gourmet Scum at every party you get invited to, which for some reason is fewer and fewer. How about tying it all together with a Mr. Dressup trucker hat. Sure, some may ask why is the logo done up in retro disco font. But those same people probably wonder why you spent $20 on a scratched Bruce Hornsby and the Range album. In other words, they just don't get it.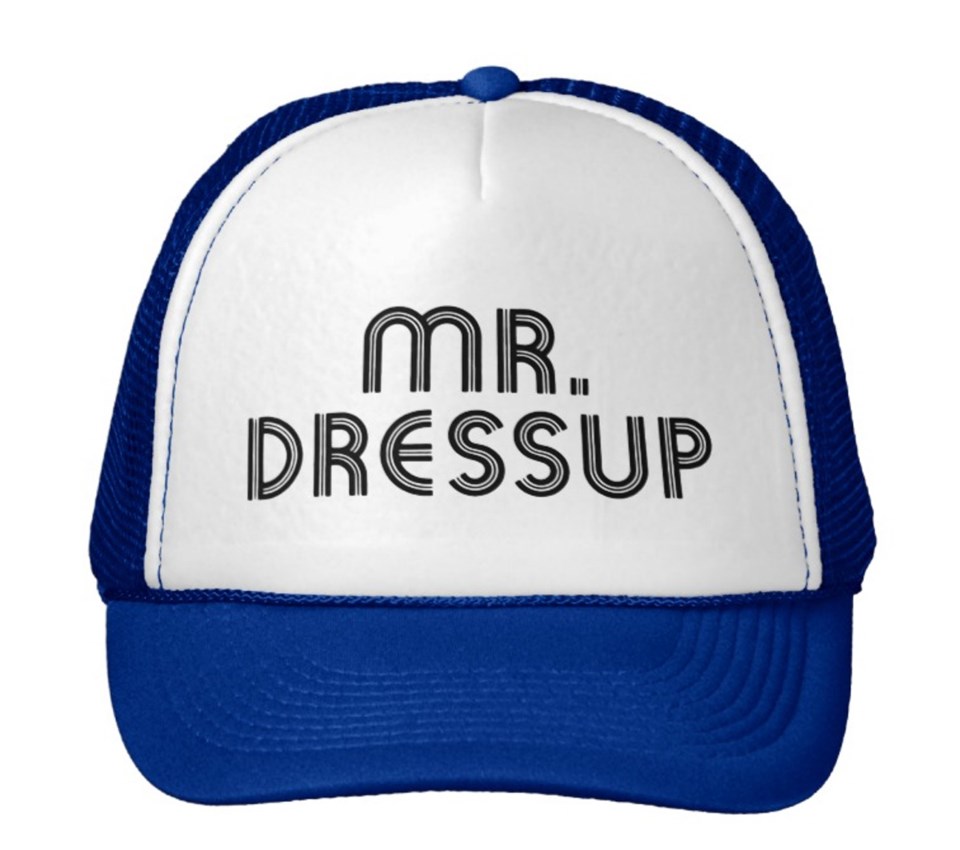 Our Lord McJesus Tank Top
$25.97 at mcjesus.ca
Connor McDavid's saviour status with Edmonton Oiler fans gets its own T-shirt and tank top. Or is it a commentary on the dangers of blind worship? Sometimes a tank top can be both.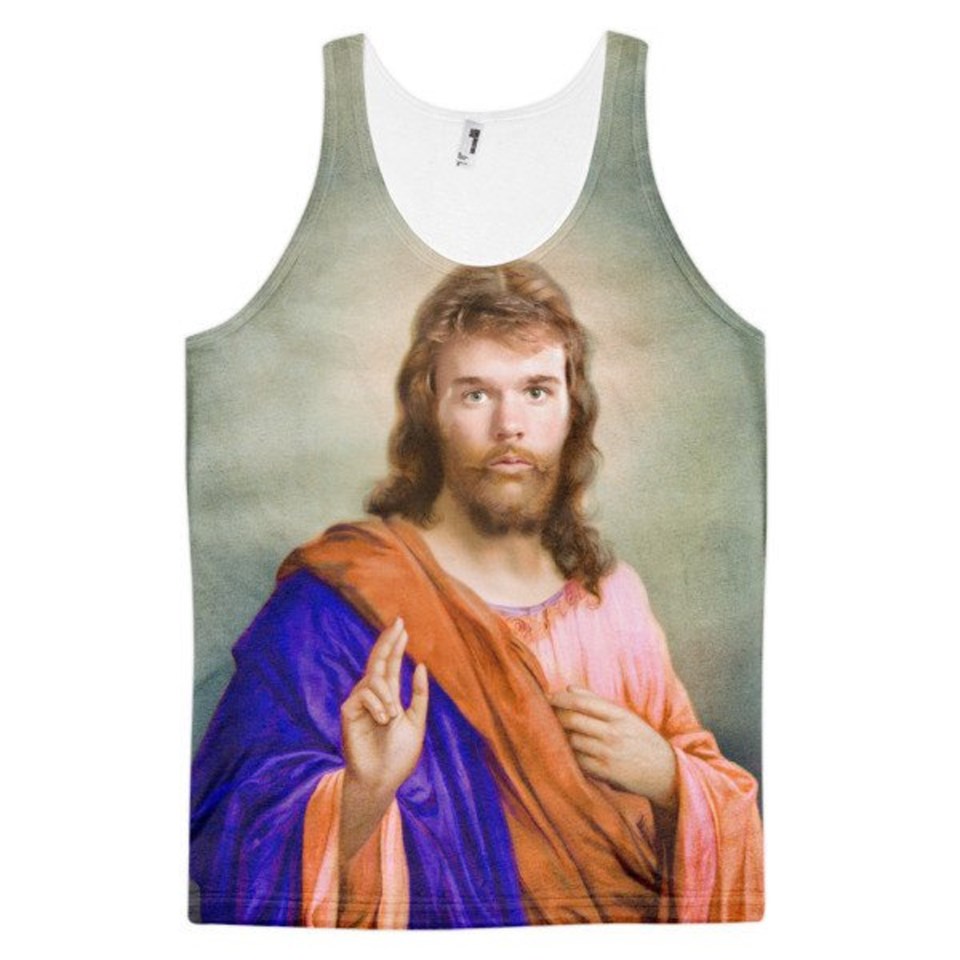 Lego Brick Slippers
$26.29 at laughingsquid.com
In another era, Lego Brick Slippers could have been society's wheel, fire or Internet dating site. But sadly, it's just block-shaped slippers that look like pieces of Lego.